Valentine Week 2023 –
Love
is
in
the
Air
February is right around the corner, which means the beautiful, romantic, and passionate day of love – Valentine's Day, is not far away either! Couples, lovers, soulmates, and cute crushes eagerly wait for this day to confess and showcase their feelings of love and affection for each other.
Valentine's day is the grand finale of the excitingly cheesy Valentine week 2023. Valentine's Day can be seen as a yearly celebration of love and passion, friendship and appreciation. While people would know of this celebration as Valentine's Day (February 14th) in specific.
However, it is not celebrated for just a day. It is in fact a seven day long celebration of beautifully marking togetherness in the purest and truest sense.
This celebration is commemorated every year from 7th to 14th of February by exchanging messages of affection and love with partners, friends, relatives and just about every loved one.
Let us take you through all the details of this love week starting from Rose Day and all the way to the last and most special of them all- Valentine's Day.
Meaning of Valentine Week – Week of Love, Gifts, and Confessions
Valentine week 2023 is an entire week from 7th February to 14th February, devoted to lovebirds, full of sweet gifts, confessions of love, hugs, and kisses! The week starts off with Rose Day, an entire day dedicated to the evergreen gift of love, a gorgeous rose available in several colors, all signifying something. 
After that, each day of Valentine Day week is dedicated to an aspect of love. Here is the complete Valentine week list. 
Rose Day is followed by Propose Day when lovers make a promise. Chocolate Day is when people give chocolates to one another. Teddy Day is the day to gift a soft plushie. Then comes Promise Day, Hug Day, Kiss Day, and finally, Valentine's Day.
History of Valentine's Day
The story of St. Valentine is the inspiration behind Valentine's Day. Under the reign of King Claudius, men could not marry anyone since he thought unmarried men made better soldiers. St. Valentine was a priest who was against this judgment and started conducting marriages of lovers in secret.
King Claudius found out about this and imprisoned St. Valentine. Doomed for execution, during his time in jail, St. Valentine fell in love with a blind girl, the jailer's daughter. Before getting executed on 14th February, he wrote a letter for his ladylove and signed it as 'Your Valentine'. 
Once St. Valentine was buried, the girl planted an almond plant on his grave, which then came to be known as a plant that signified love and care. This tragic love story gave rise to a beautiful festival solely dedicated to celebrating love, its various forms, and the freedom to love and marry.
Valentine Week Days List – Full List 7 to 21 Feb
Mark your calendar for Valentine's Day and start preparing for a heartwarming celebration filled with sweet and charming valentine quotes. People celebrate the Valentine's Day week in a variety of ways – by presenting thoughtful gifts, spending quality time together, or expressing their love and affection to their beloved. Whether you opt for traditional or unique ways of celebrating, the most important thing is to spread love and happiness.
| Date | Valentine Week Days | Gift Ideas |
| --- | --- | --- |
| 7th Feb | Rose Day | Bouquet of Roses |
| 8th Feb | Propose Day | Promissory Note |
| 9th Feb | Chocolate Day | Box of Chocolates |
| 10th Feb | Teddy Day | Cuddly Teddy Bear |
| 11th Feb | Promise Day | Heartfelt Promise |
| 12th Feb | Kiss Day | Loving Kiss |
| 13th Feb | Hug Day | Warm Hug |
| 14th Feb | Valentine's Day | Token of Love |
| 15th Feb | Slap Day | Gift cards, spa day, jewelry |
| 16th Feb | Kick Day | Sports equipment, tickets to a game, outdoor activity |
| 17th Feb | Perfume Day | Perfume, cologne, body spray |
| 18th Feb | Flirting Day | Flowers, chocolates, romantic dinner |
| 19th Feb | Confession Day | Chocolates, flowers, cards, teddy bears |
| 20th Feb | Missing Day | Cakes, personalized gifts, jewelry |
| 21st Feb | Break Up Day | Flowers, Heartfelt cards, Special Dinner |
Valentine's Day Week 20
23
:
Unlock the Secrets of Love
Rose Day (February 7)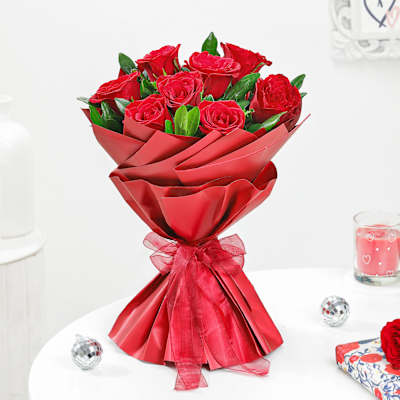 The first day that commemorates this week-long festival of love is Rose Day. On this fine day, roses are used as a token of affection and love by giving these beautiful flowers to each other in various forms like bouquets, baskets, or any other kind of floral arrangements.
On this day, any person can add a love or friendship by giving a rose flower to their loved one. A beautiful rose flower is used to express the beautiful feelings of the heart.
Due to which the rose flower is considered as a symbol of love. The color of the flower you give on Rose Day determines your feelings
Roses are available in a variety of colors and every distinct color symbolizes a different set of emotions and feelings.
All you have to do is figure out those meanings so you can pass them on to your loved ones through a beautiful floral token of love. For e.g. – red roses stand for romance, while a white rose would stand for peace and fresh new beginnings.
Propose Day (February 8)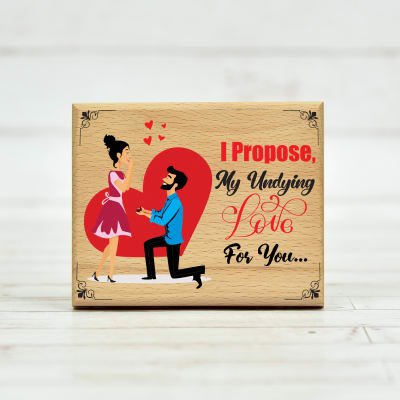 Propose day is the second day of Valentine's week. This day of Valentine week comes as an opportunity for love birds to express their deep-heart feelings and emotions. It's basically a day when people confess their love to that most special person of their life.
The name makes it quite explicit that lovers propose to their special someone and express their feelings towards each other while wanting to be tied in a relationship for eternity.
People put forth a proposal to their better half with a desire to take one step closer towards having their "happily ever after".
On this day, you can express your love to whomever you have a crush on. Also you partners who are already in love can ask some questions about their love on this day.
Chocolate Day (February 9)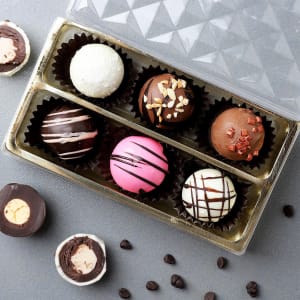 The third day of VALENTINE'S WEEK is celebrated as Chocolate Day, on this day lovers forget all the bitterness in their lives and give sweet chocolates to each other. Due to which their relationship remains strong and moves forward.
Chocolate is without doubt the perfect and sweetest gift of all. On the third day of Valentine's Week, people treat their loved ones with chocolate and this sweet gesture helps them make some memories together which are as sweet as their gifts.
Teddy Day (February 10)
A heart is as delicate as a teddy and in every soft heart is a child. That's why fourth day of Valentine's week is celebrated as Teddy Day. On this day, couples gift each other teddy bears. Most of the boys give teddy as a gift to girls because girls like this kind of stuffed toys more.
You might have a cute and cuddly partner in real-life who is probably much better than a gift soft toy. However, this sweet and thoughtful gesture of giving the gift of a teddy bear will surely melt anybody's heart, be it your better half, friends, family or even pets!
Promise Day (February 11)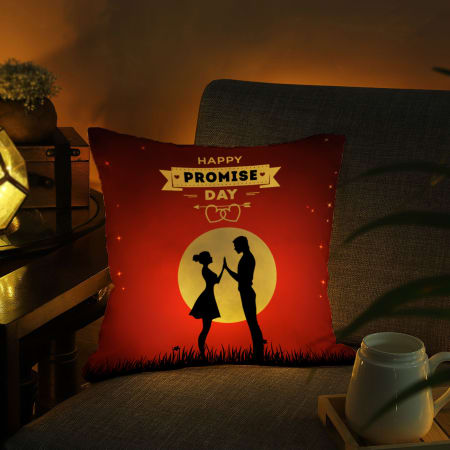 When you are in a relationship or want to get into a relationship, you make some or the other promise to each other. Although partners can make promises to each other anytime and anywhere, but on the fifth day of Valentine's Week i.e. February 11, there is a special promise day for couples. On this day you can promise your partner to be together forever, keep them happy and many more.
It is all about the rebooting of vows taken out of love as we come to the fifth day of this love week . On this occasion, you can make promises to your loved ones and express your desire to strengthen your bonds of love and relationship with them.
Hug Day (February 12)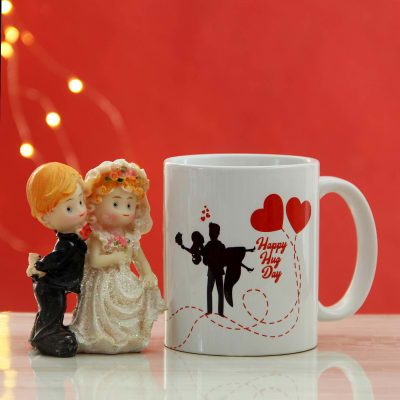 Hug Day is celebrated on the sixth day of Valentine's week. On this day lovers express their love by hugging each other. People try to tell the condition of their heart on the pretext of magic hug.
A hug is among the simplest of ways to show that you care for that person. Hug Day strengthens the bonds of love in every relationship. People embrace each other's presence with this sweet gesture of love.
So go on showering your love with warm cuddles to your special people!
Kiss Day (February 13)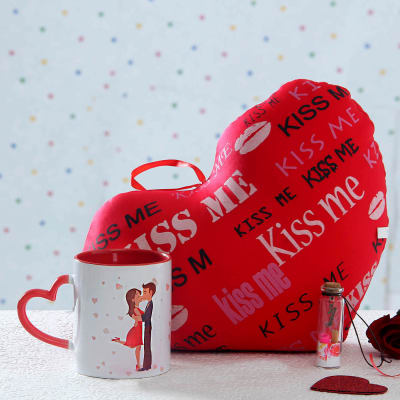 When unable to express love with words, lovers say a lot with a loving kiss. That's why Kiss Day is celebrated on 13 February.
A kiss is a very intimate gesture expressing feelings of warmth and love in the best way possible. On Kiss day which is seventh day of this love week, right before the grand concluding day of Valentine's , people share and exchange kisses to express their love in a rather intimate manner.
Valentine's Day (February 14)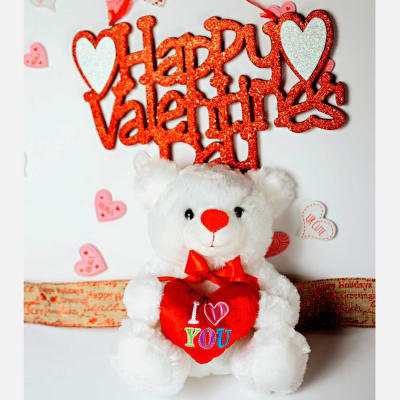 This week-long love affair comes to a grand end as it's finally time to celebrate the most important of all the days; Valentine's Day. On this occasion, people usually spend quality time with their loved ones, exchange valentine gifts, express their love towards each other with lovely gestures making it a day full of love, joy and happiness.
Now that you know it all, go ahead and celebrate every day of this beautiful love valentine week 2023 to its fullest!
Valentines Day Celebration Ideas
Celebrating with a Partner
You can celebrate Valentine's Day with your special someone by surprising them with gifts via IGP, such as bouquets of romantic flowers, a plush soft toy, personalized gifts such as a popup photo box, a decadent red velvet cake, and more, all of which can be found on IGP. You can also organize these events 
A romantic candlelight dinner wearing some couple's jewelry.

Taking them out on a long drive with a bouquet of roses in hand.

Going on a beautiful vacation with matching passport cases.

A fun outdoor picnic with a box of gourmet chocolate.
Celebrating with Friends
Valentine week is not just a time for romantic lovers! Your friends deserve love and attention too! Make sure that you convey your appreciation to lovely, crazy, fun friends in your life by sending them presents from IGP. Here are some ideas for celebrating with friends. 
Host a Valentine's Day themed potluck dinner party with your friends, where everyone brings a dish to share and you all enjoy a meal together.
Plan a fun day out with your friends, such as going to a wine tasting or a spa day.
Organize a game night with a Valentine's Day twist, like playing love-themed versions of classic games like charades or truth or dare.
Have a "Galentine's Day" brunch with your friends, where you all dress up and enjoy a fancy meal together.
Host a "single and ready to mingle" Valentine's Day party where you and your friends can mix and mingle with other singles.
Plan a romantic movie night at home with your friends, complete with a cozy atmosphere, heart-shaped cookies, and a selection of romantic comedies to watch.
Organize a couples-themed photo shoot with your friends, where you all dress up and take pictures together.
Plan a "Friendship Day" instead of Valentine's Day and celebrate your friendships by doing something fun together like bowling or ice skating.
Host a Valentine's Day themed baking class with your friends and spend the evening baking and decorating sweet treats together.
Plan a surprise Valentine's Day scavenger hunt for your friends and lead them on a hunt to find clues, prizes and an ultimate surprise at the end.
Celebrating Solo
Treat yourself to a spa day. Book a massage, facial, or manicure and spend the day pampering yourself.
Plan a solo date night. Cook a fancy dinner, set the table with candles and flowers, and watch a romantic movie.
Take a day trip to a nearby city or town. Explore new places and sights, take lots of photos and make memories.
Host a solo party. Invite friends over for drinks, games and music.
Volunteer at a local charity or organization. Spend the day giving back and helping others.
Plan a self-care day. Read a book, take a yoga class, or meditate.
Valentine's Day is a special day to celebrate love and affection with your loved ones. It is a day to express your feelings and appreciation for the people who bring joy and happiness into your life. With the start of the Valentine week 2023, now is the time to plan and prepare for a memorable and romantic celebration.
Also Read,
Is it necessary to gift in Valentine's Day?
How to Get Through Valentine's Day if You're Super Single
Tips on making Valentine's week more special for you both