07 Best Handmade Rakhi Ideas for Rakshabandhan
Raksha Bandhan is a special festival that celebrates the brother-sister bond. It is a time when sisters tie rakhi around their brothers' wrists and express their love for them. If you are looking for creative Homemade Rakhi Making Ideas, you must look online for some amazing ideas!
In this blog post, we will discuss several different types of homemade rakhis that are perfect for your brother.
So what are you waiting for? Let's take a look at these types of Rakhi homemade.
Zari Work Rakhi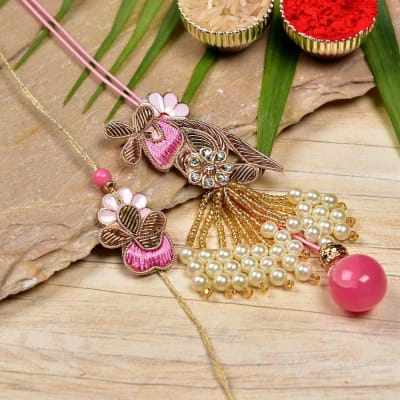 This Zari Work Rakhi is for those brothers who are into sophisticated and classy things in life. If your brother loves all things shiny, then this is the Rakhi for him! You can either go for a simple design or get creative with it and add some beads and stones to make it more blingy. To make your brother feel special, you can look for how to make simple homemade rakhi at home.
Beaded Rakhi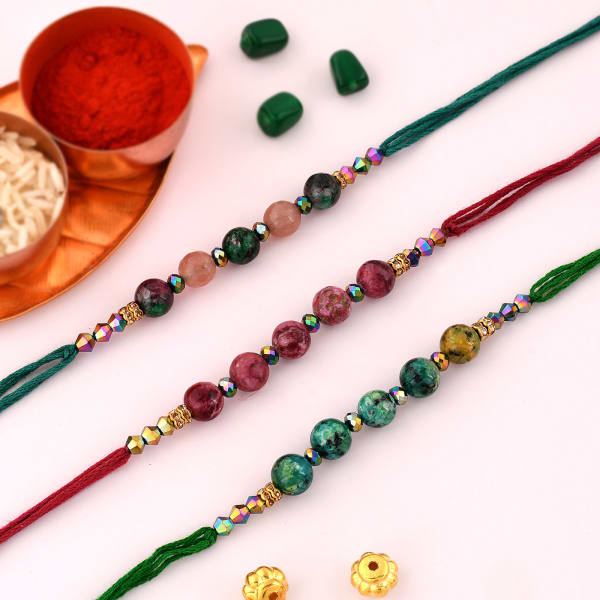 For the brothers who are always on the go, a beaded Rakhi is perfect as it won't come in the way while he's working or playing sports. Beaded Rakhis also have a very rustic charm to them that makes them great for brothers who love traditional things. You can use different colored beads to create patterns or spell out your brother's name with them. You can also look online for rakhi making ideas.
Rice Rakhi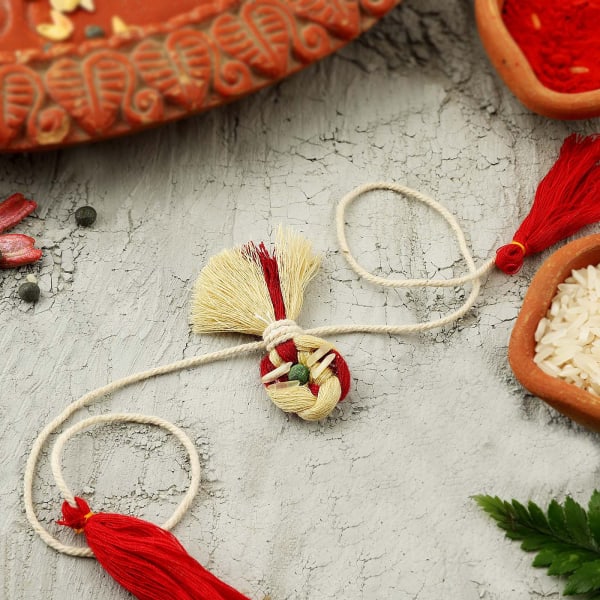 This is a very unique and eco-friendly Rakhi that you can make at home. All you need is some rice and food coloring. You can either make a simple design or get creative and make different patterns. Once it's dry, you can string it onto a thread or ribbon and tie it around your brother's wrist. There are many sites that teach you how to make homemade rakhi, so you can also watch them and learn.
Flowery Rakhi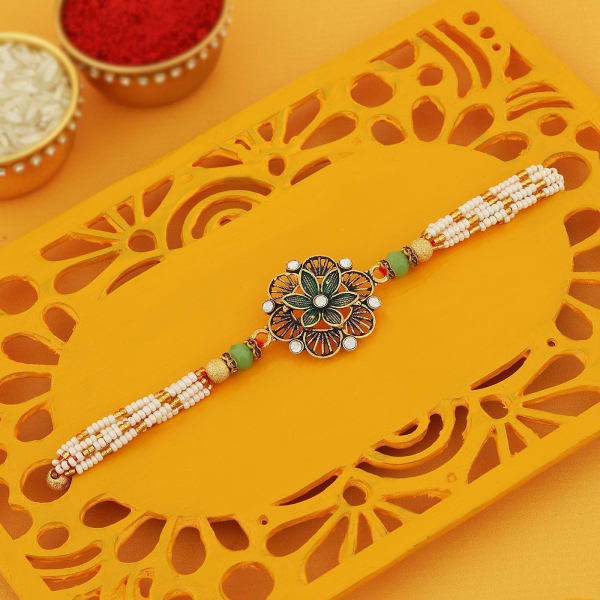 If your brother is the flowery type, then you can make him a rakhi out of flowers! All you need is some colorful paper and a few fresh flowers. Simply glue the flowers onto the paper and let it dry. Once it's dry, tie the paper around your brother's wrist and voila! You've got yourself a beautiful flowery rakhi.
Also Read –  Songs for Raksha Bandhan in Hindi
Cartoon Rakhi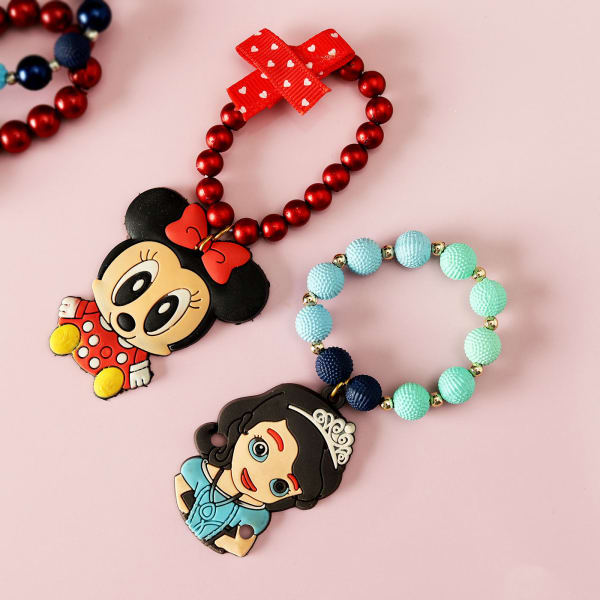 For the younger brothers out there, why not make them a cartoon rakhi? All you need is some cardstock, markers, and your favorite cartoons. Simply draw the cartoon character on the cardstock and cut it out. Then, use the markers to color in the details. Once you're done, tie the rakhi around your brother's wrist and enjoy!
Swastik Rakhi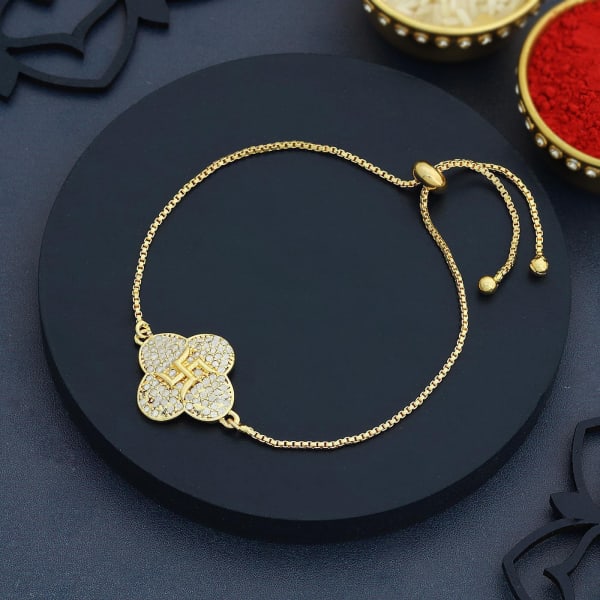 This is one of the most auspicious symbols in Hinduism and it is also considered to be very lucky. A lotus flower blooming in the center of the symbol represents spiritual awakening and knowledge. The four arms of the swastika represent the four states of consciousness: waking, dreaming, deep sleep, and transcendental state.
If you want to make a Homemade Rakhi for your brother that has a deep meaning and significance, then consider a Swastik Rakhi. It will definitely be very special to him and he will appreciate the thoughtfulness behind it.
Gold Rakhi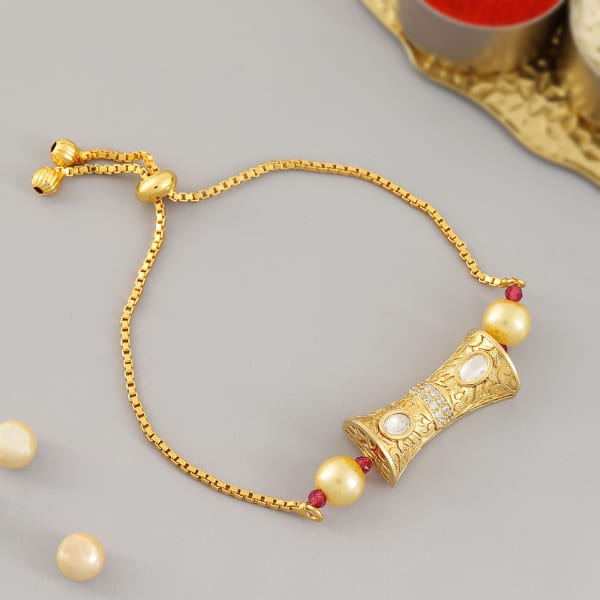 This Rakhi is simple yet so elegant and it will surely make your brother feel special. You can either buy a gold-plated Rakhi or simply use some gold thread to make this beautiful Rakhi around itself until it resembles ahi.
The Bottom Line
Handmade rakhis are the best way to show your love and affection for your brother. There are many ways to make them, and each one has its own unique meaning. Choose the right type of rakhi for your brother based on his personality and style. With a little bit of creativity, you can make a beautiful and meaningful handmade rakhi for him that he will cherish forever.
Also Read,
12 Rakhi Gifts Ideas for Sisters Under Rs. 500