Best Gift for Sister on Raksha Bandhan Under 500
If you are looking for some great Rakhi gifts for sisters that are affordable and unique, look no further! In this blog post, we will discuss the best rakhi gift for sister under 500 that your sister is sure to love.
All of these gifts are available for under Rs. 500, so you can stay within your budget without compromising on quality. So what are you waiting for? Start shopping for Rakhi gifts today!
Here are the top Rakhi Gifts
Rakhi Hamper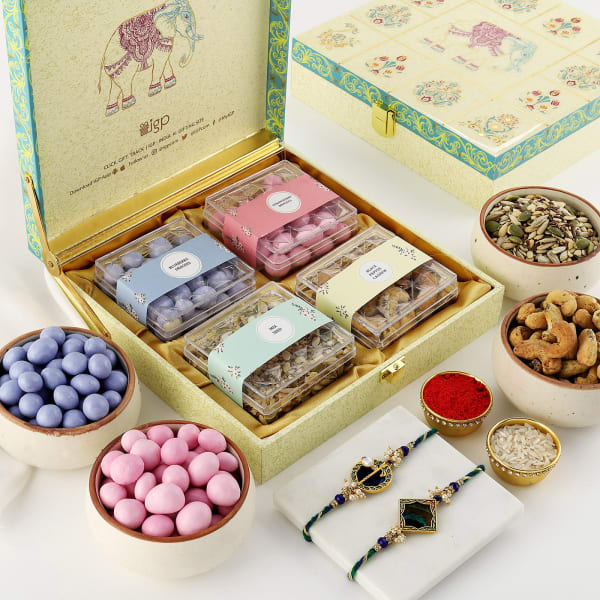 A Rakhi hamper full of her favorite things is always a good idea; you can fill it with chocolates, cookies, cake, coffee, tea or even a book.
If she is health conscious, then go for our Raksha Bandhan hamper filled with healthy snacks like dry fruits and nuts. You can also add a personalized mug and sipper to the hamper.
Handbag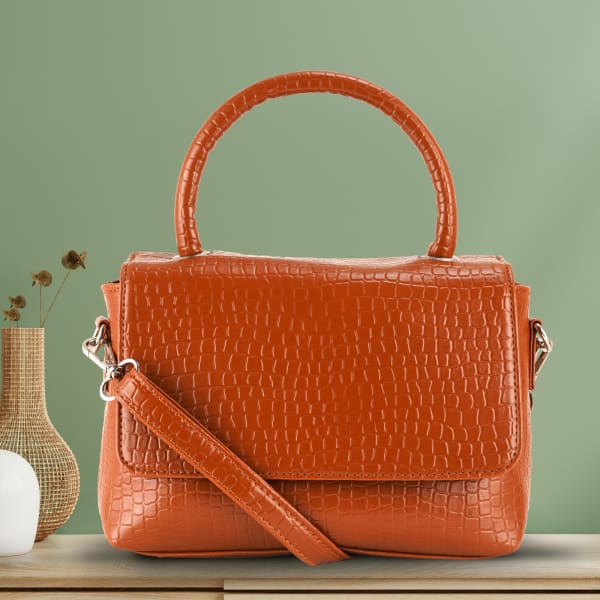 A handbag is an essential part of a woman's wardrobe. It is the one accessory that can make or break an outfit. A good handbag can take an outfit from drab to fab in seconds.
There are many different types of handbags on the market, but there are a few that every woman should have in her closet. You can give a handbag to your sister on Rakhi or check our collection of Raksha Bandhan Gifts for sister.
Rakhi with Flowers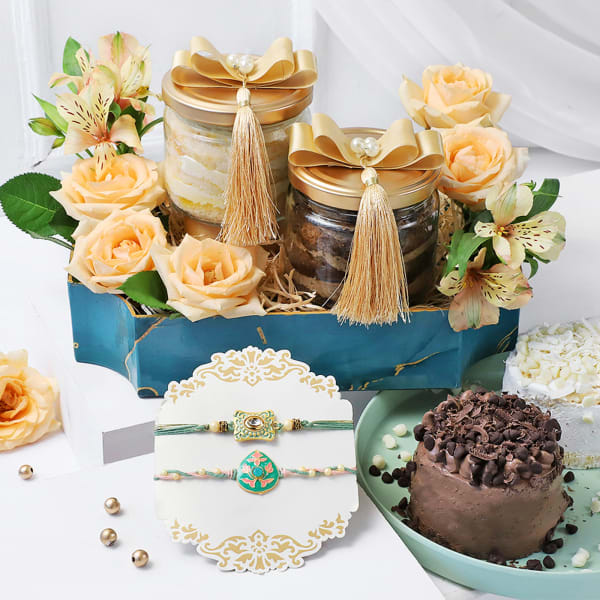 Rakhi with flowers is the best way to celebrate this festival of love and brotherhood. It is when brothers and sisters come together to express their affection for each other. Rakhi with flowers is an ideal way to show your loved ones how much you care for them. There are many ways to make Rakhi with flowers more special.
You can add personalized messages or heart touching Raksha Bandhan quotes to the rakhi threads. You can also send your loved ones a bouquet of flowers along with the rakhi. This will surely make their day more memorable.
Rakhi with Sweets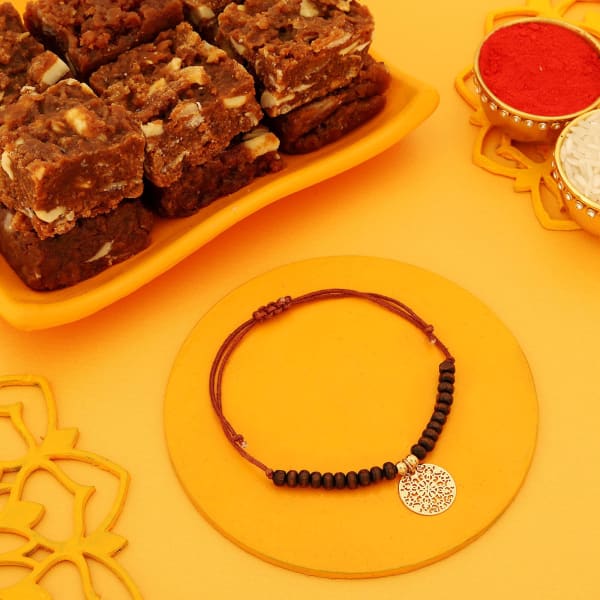 The festival of Raksha Bandhan is celebrated every year on the full moon day in the month of Shravana. It is a special occasion for brothers and sisters where they express their love and gratitude towards each other.
This year, let your sister know how much you care for her by sending her a delicious box of rakhi sweets and a beautiful rakhi.
IGP.com offers Rakhi with Sweets delivery in India. So, no matter where your sister lives, you can easily send her the sweetest surprise on this auspicious occasion.
Rakhi with a Gift Card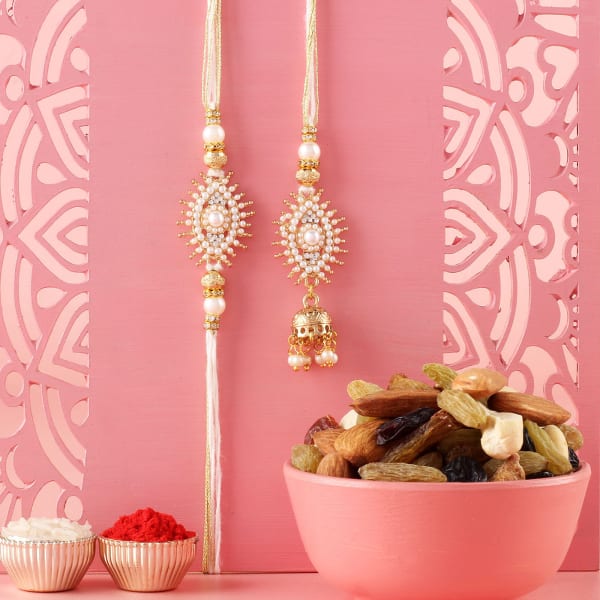 If you are looking for a Rakhi gift idea that is both practical and personal, then you can consider giving your sister a gift card. You can pick a gift card for her favorite store and include it with our latest designer Rakhi. This gift is sure to make your sister feel appreciated.
Personalized Rakhi Gift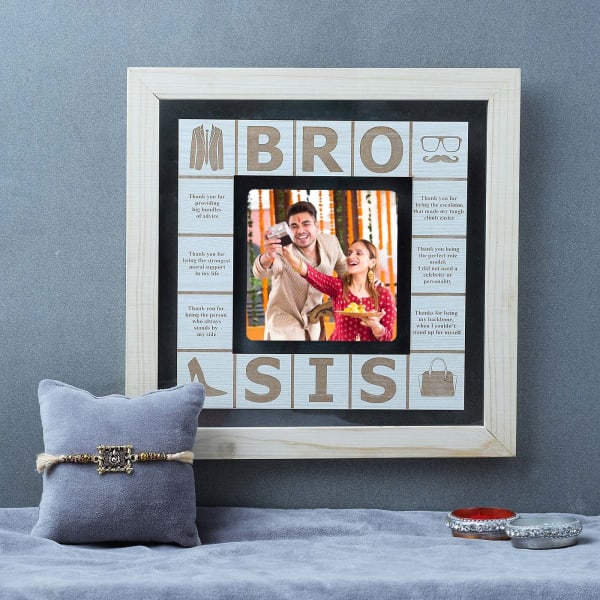 If you want to make your Rakhi gift extra special, then you can consider giving your sister a customized rakhi gift. You can pick a gift that is meaningful to her and have it engraved with her name or a special message. This gift is sure to make your sister feel loved and appreciated.
Rakhi with Chocolates
If your sister loves chocolate, get her a box of her favorite chocolates along with a beautiful Rakhi. Chocolates are a fun way to express your love and care for your sister. You can also include a personalized message for your sister along with this lovely Rakhi gift.
Photo Frame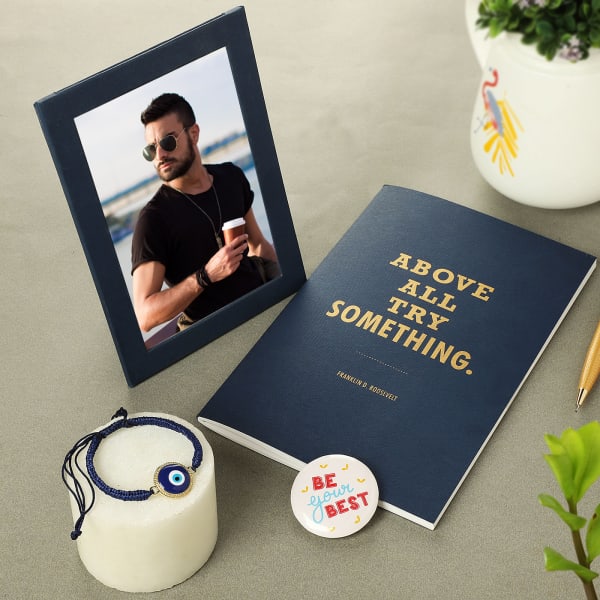 A photo frame is one of the best rakhi gifts for your sister. Depending on your budget, you can either go for a simple photo frame or an exquisite one.
You can also give her a collage photo frame with all your childhood pictures if you have a big sister. Your sister is sure to cherish this thoughtful rakhi gift from you.
Personalized Mug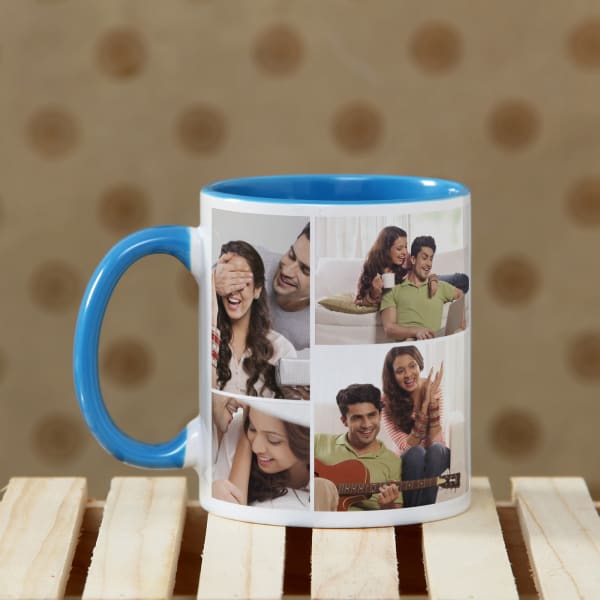 A personalized mug is a perfect gift for your sister on the occasion of Rakhi. You can get a mug printed with a special message for your sister or her favorite picture. This will make your sister feel loved and appreciated.
Beautiful Piece of Jewelry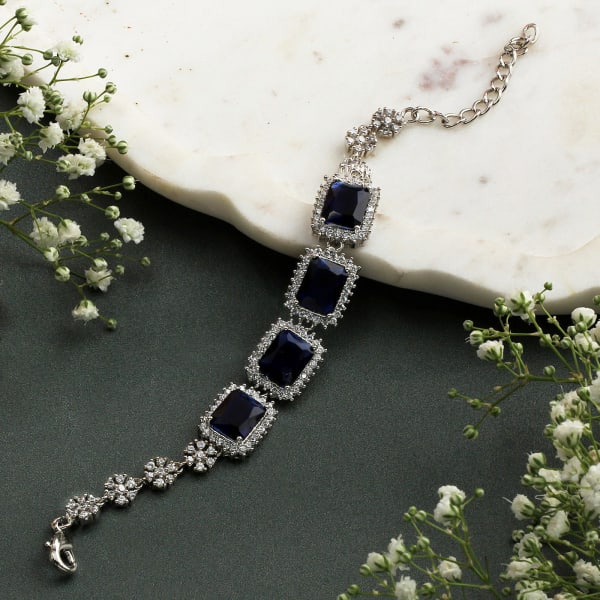 This beautiful piece of jewelry is a great way to show your sister how much you care on Rakhi. It is a beautiful and unique gift that she is sure to love.
Voucher for a Day at a Spa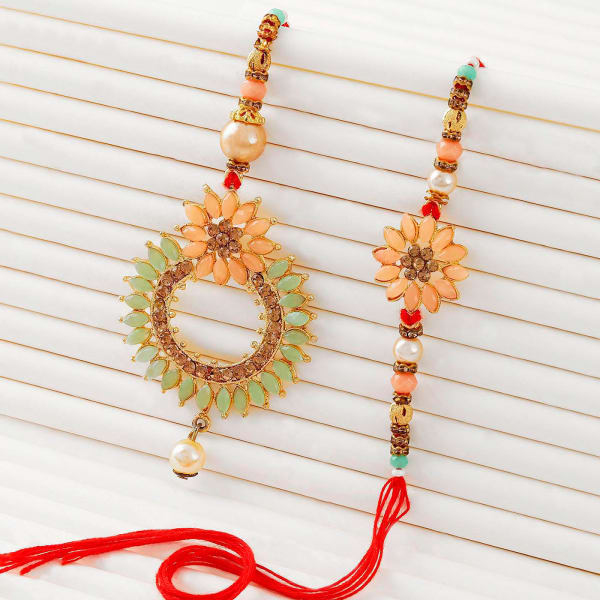 A Gift voucher for a day at a spa would make the perfect Rakhi gift for your sister. It would allow her to relax and unwind after a long day, and would be a great way to show her how much you care.
Basket Filled with Her Favorite Cosmetics and Skincare Products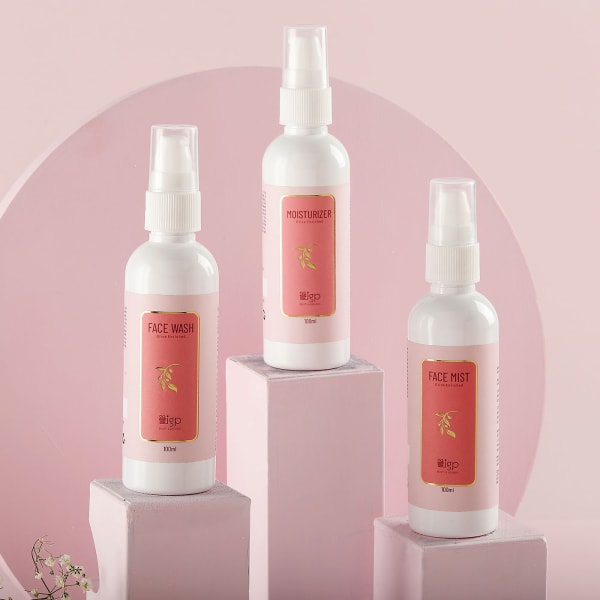 For a sister who loves to pamper herself, this beauty gifts filled with skincare and cosmetic products will surely make her very happy on this Raksha Bandhan.
The Bottom Line
The best Rakhi gift for your sister is something that comes from the heart. It doesn't have to be expensive, but it should be something that she will appreciate and cherish.
Think about what your sister loves, and try to find a rakhi gift online that fits that criteria. A heartfelt gift is always the best kind!
Also Check, 
Top 10 Best Selling Rakhis and Gifts