How to Make Rakhi at Home
The spark in your eyes and the ardent desires in your heart shows us a clear picture that you have Rakhi surprises going on in your mind! Do you know what that means? It means that Raksha Bandhan is in the aisles, leaving very little time for preps. Though Raksha Bandhan is a very simple festival that is celebrated by a Sister tying a Rakhi on her Brother's wrist.
You can make this simple festival special by adding layers of love and affection to it. This year as we all are stuck in our homes because of the lockdown there is a drastic change in our everyday life and also in the way, we will celebrate Rakhi online this year. Markets are shut and there is an absolute fear in buying anything from outside.
So, we thought why not take this opportunity to show you some super creative easy ways to learn how to make rakhi at home, a beautiful Rakhi in lockdown with things readily available. Yes, we're talking DIY Rakhi – Do it yourself!
Trust us this is a fun activity to spend some quality time with family, especially with the little ones around. This will keep them engaged for hours and also teach them something new that will bring out their creative side. So let's jump right into looking at how to make different types of handmade Rakhis. Here we have cherry-picked 3 styles of creating a DIY Rakhi at home.
Also Read – Special Songs for Raksha Bandhan in Hindi
How to Make Rakhi at Home with Paper
Here's what you need
* Colorful Paper (Preferably in 2 different colors)
* Ribbon
* Glue
* Scissors
* Coin
Procedure
* Cut different size 4 Squares of the colored paper.
* 2 big, 2 Small of the size 1 inch – 1.5 inch respectively. You can also choose the size you want. Also, cut small circles as that will be the base of your Rakhi
* Put some glue on the Bigger Squares and attach the Smaller Squares on it
* Turn the squares you glued upside down and start folding them in a zigzag pattern as shown in the picture.
* Repeat this procedure with the other square as well
* Attach these two zigzag squares together. Bring the remaining sides together to form a fan.
* Take the Ribbon you cut measuring your brother's wrist. Glue the circle in the center of the Ribbon
* Place the DIY Fan on it and let it dry
* Your Customised DIY Rakhi is Ready
Style 2: Make a Rakhi for Small Children
Here's what you need
* Colorful Silk Threads or Satin Ribbon
* Cartoon Stickers
* Glue
* Cardboard or Craft Paper
* Sparkles (If you have or optional)
P.s: Even a glittery nail polish can be used for this purpose.
Procedure
* Cut the cardboard or craft paper into a 2-inch circle or the size of your Sticker
* Take the ribbon. Glue the circle you cut in the center
* Stick the sticker on top of the circle
* Add sparkles on the side for more fun
Pro Tip: Sticker Rakhi can be made in various shapes n sizes. If you don't have a sticker you can create animals with colorful cloth.
Style 3: How to Make Rakhi at Home with Photo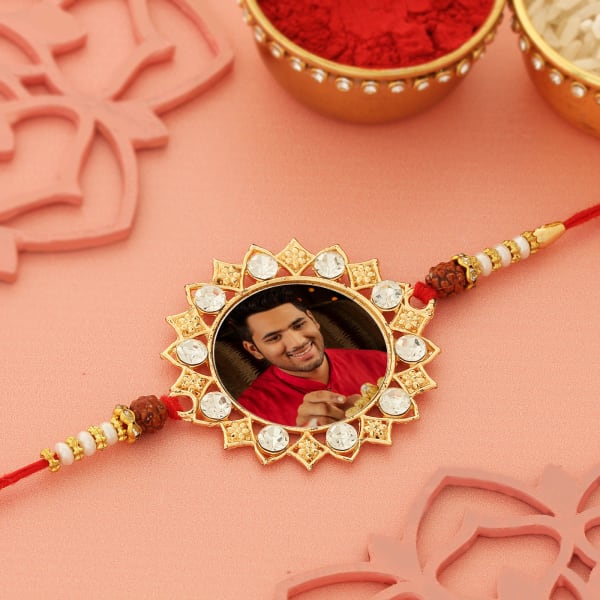 Here's what you need
* Nylon Thread
* 1 Coin
* 1 picture of your brother
* Glue
* Soft Cardboard
Procedure
1. Take a picture of your brother and sisters. Cut it in the size of the coin
2. Glue the picture on the coin
3. Now take a craft paper cut it into a small square
4. Glue the coin in the center of the square
5. Now decorate the square paper with pearl chain, glitter or Kundan stick-on. (Anything that you have handy)
6. Then take the Nylon Thread and glue this square in the center.
7. Picture Rakhi designed is Ready
Pro tip: You can make it in various shapes, sizes and decorate it to look fancy. There is no end to creativity.
How to Make Rakhi With Wool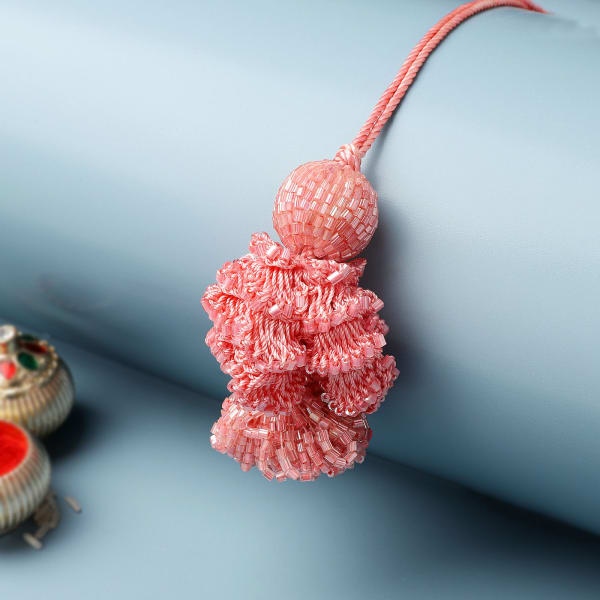 Make Rakhi with wool is very easy and interesting task. You can make Rakhi with wool within few minutes. It is very beautiful and attractive Rakhi. You can also design it with different colors.
For making Rakhi at home you will need some materials. You can collect all materials from any craft shop. For making Rakhi with wool you will need
Here's what you need
* Woolen thread
* Scissors
* Beads
* Glue
* Chain
* Lace
Procedure
1. Cut two pieces of wool, each about 60 cm long.
2. Make a loop with one piece of wool and tie a knot at the top. This will be the center of your Rakhi.
3. Take the other piece of wool and start wrapping it around the center, making sure to cover the knot completely.
4. Continue wrapping the wool around the center until you have used up the entire length.
5. Tie a knot at the end of the wool to secure it in place.
6. Trim any excess wool from the ends of your Rakhi.
So now that you know the basics of how to make Rakhi at home go ahead and choose the style you liked the most and start making your DIY Rakhi. If you enjoyed this blog you will surely like this one on Best Rakhi & Gifts for Brother on Raksha Bandhan.
Also Read,
Heart Touching Raksha Bandhan Quotes
Best Rakhi Gifts for Sister on Raksha Bandhan Under 500