Unique Wedding Gifts for Couples Who Have Everything
It's the wedding season and celebrations are in full swing! We bet your calendar is chock-a-block with functions for sangeet, haldi, mehndi, bachelor's night, weddings, receptions – and to top it off, New Year is around the corner too! From your sister's roka to your best friend's wedding, you've left no stones unturned in organizing the best parties but you've fallen short of gifting ideas.
We know it's a task to choose wedding gifts for couples, especially when it comes to your near and dear ones. You want to give them nothing but the best and we understand that.
We've made a list of some cute and thoughtful wedding gifts online that can add to the big gifts that you've already showered them with.
Hearts Personalized Wooden Clock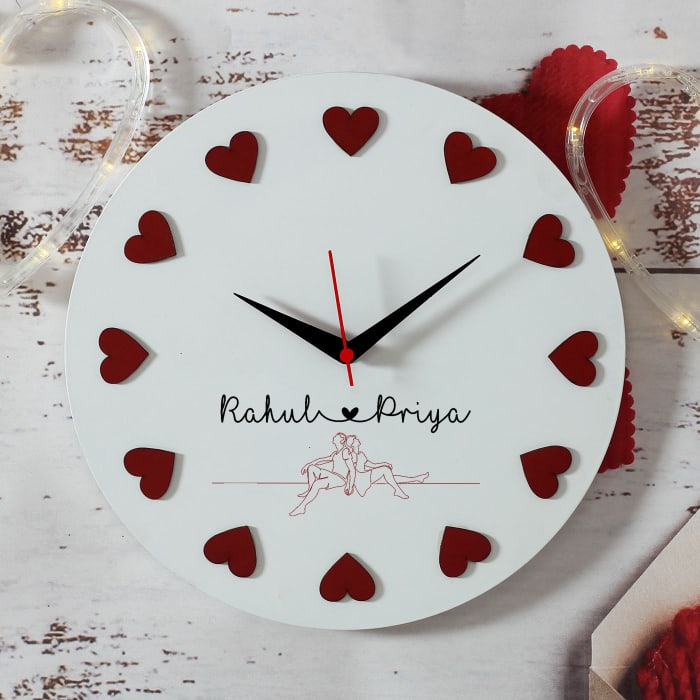 Weddings are the best time to celebrate love and this clock does just that. This Hearts Personalized Wooden Clock is a unique piece that makes for a timeless present.
Each time the recipient of this gift will look at it, they will be reminded of their significant other and their eternity together. The hearts give out a gentle message – to add a little more love to your day and make your moments count.
Panchmukhi Ganesha Idol
Weddings are auspicious occasions and that makes it the best time to gift something precious. This Panchmukhi Ganesha Idol is one of the finest gifts that you can give to a newly wedded couple.
Lord Ganesha is said to bring luck, prosperity and abundance to his worshippers. Giving this beautiful piece is a sign of being a true well-wisher.
Assorted Roses in Heart Shaped Gift Box (40 Stems)
No occasion is complete without flowers especially when they come packed in the most gorgeous way possible. This is not your regular boring bouquet. This one is filled with elegance and style.
These assorted roses (Pink, Aqua Pink, and Sweet Avalanche) come in a heart shaped gift box with a heavenly fragrance to uplift your mood and enhance your space. For the love of everything floral, this classic wedding gift idea for brides will never go out of fashion.
Heart Containers With Fragrant Candles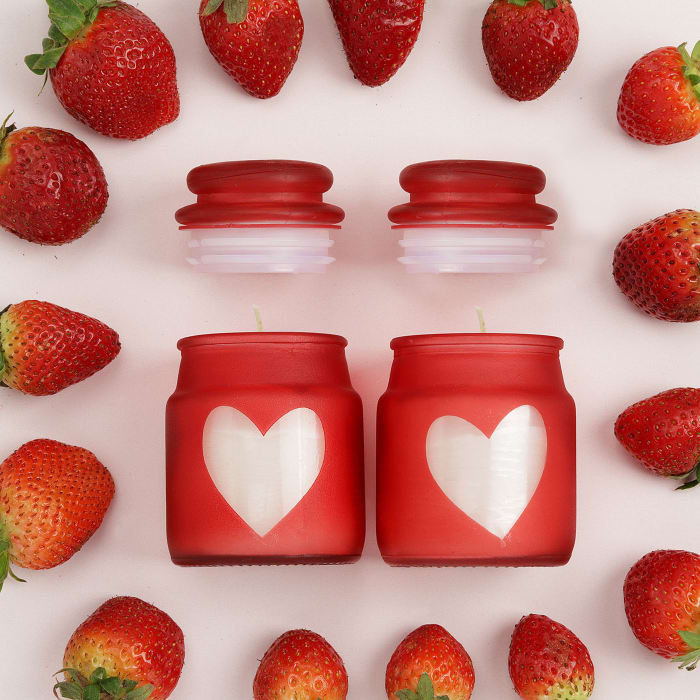 This set of two airtight glass containers have a tinted matte red shade with a frosty white heart. They each are filled with a fragrant candle with a blend of rose and patchouli essential oils – aromas which have a relaxing effect to soothe and revive you after a long work day.
Silk Embroidered Patchwork Double Bedcover – Red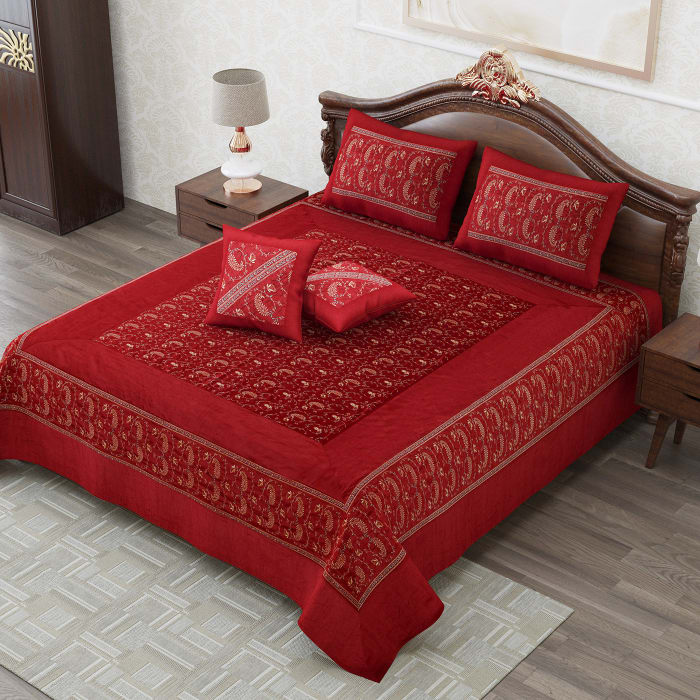 This is one of the most common wedding gift ideas but gifting someone this premium set of 5 dupion Silk Embroidered Patchwork Double Bedcover, spells luxury and comfort.
The double bedcover, 2 pillow covers and 2 cushion covers have captivating embroidered patchwork on a vibrant red base. The hue and feel is enough to add a royal touch to their home decor. We assure you that they will love this gift.
Good Luck Tiger's Eye Gemstone Tree – 500 Chips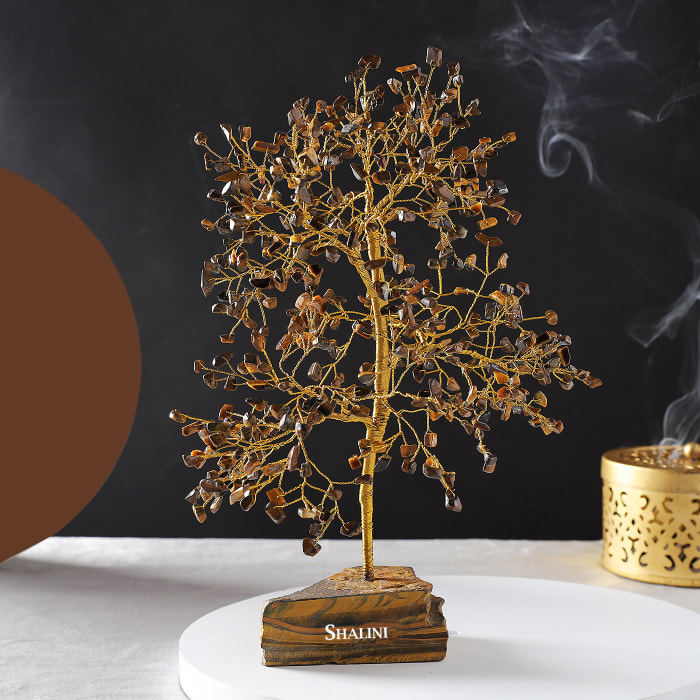 Know any gemini guys? This tree's natural stone base enhances its properties and promotes good balancing in Geminis. The Good Luck Tiger's Eye Gemstone Tree makes a good marriage gift ideas for couple.
Gift it to your brother or friend for his new home and wish him good luck, mental clarity and focus. This tree of life has 500 high quality polished Tiger's eye chips to create a healing aura around them. It helps in calming anxiety and fear.
Set of 6 Cone shaped Ice Cream Bowls with Spoons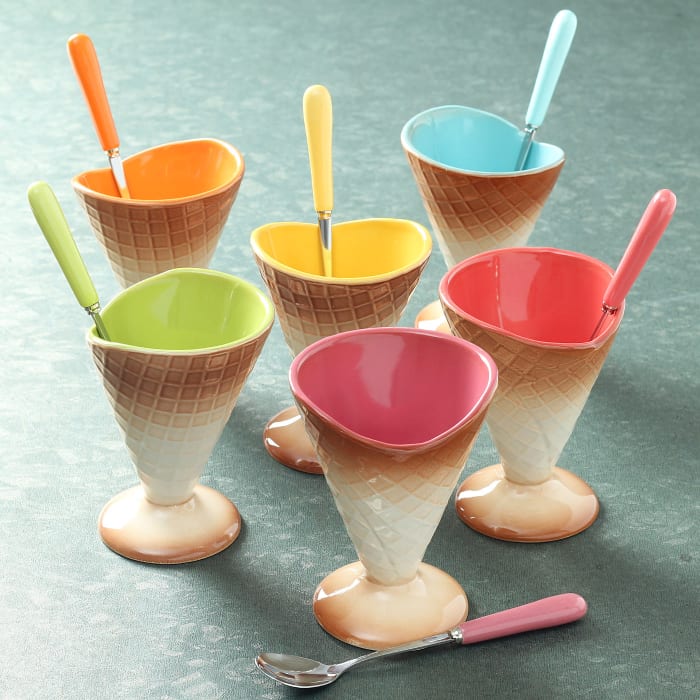 Gift your sister this cute Set of 6 Cone shaped Ice Cream Bowls with Spoons to give her an ice-cream parlor feel at home. With its colorful shades, this dessert set redefines happiness in a cone.
Personalized Passport Covers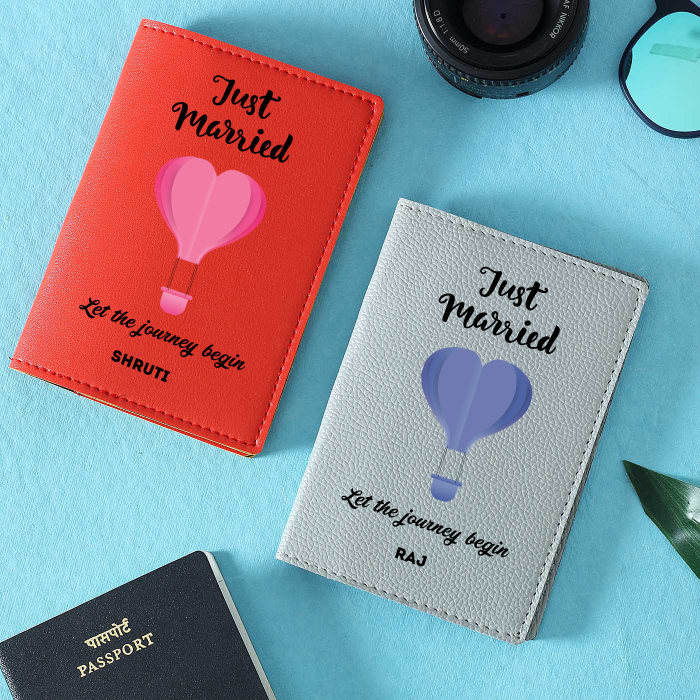 The newlyweds are sure to go on an exotic honeymoon so why not gift them something handy for that and wish them a long and happy journey of life. This Mr and Mrs Personalized Passport Covers comes in a set of two to keep their passports safe while they travel hand in hand and explore the world together.
Also Read,
11 Unique Wedding Gift Ideas for your Sister