Wedding bells are ringing loud and clear. Many of us have younger or elder sisters, cousins, etc. who are about to get married. Their marriage is awaited with much hope and anxiety and everything in between.
Thinking about the big day is all fun and frolic until you realize that your sister isn't going to be around you most of the time. That's when reality dawns heavy on you and you want to give your sister the best wedding gift for her special day.
How Can I Surprise My Sister on Her Wedding?
There are many ways to surprise your sister on her wedding day. One way is to hire a professional photographer to capture the day's events.
Another way is to arrange for a surprise visit from a close friend or family member. Finally, you could always give your sister a heartfelt letter expressing your love and support on her special day.
There are lots of ways to surprise your sister on her wedding day!  Here are a few ideas:
Plan a special dance routine with the wedding party
Hire a Mariachi band to play during the reception
Have a custom cake made with the bride and groom's initials
Arrange for the bride and groom to have a horse-drawn carriage ride
Set up a photo booth with props and backdrops for guests to use
Organize a flash mob to dance during the reception
Hire a singing telegram to deliver a special message to the bride
What Is the Best Wedding Gift for Sister?
The best wedding gift ideas would be something that she can cherish and remember forever. Perhaps a piece of jewelry, a special photo frame, or an album filled with memories of the two of you together. Whatever you choose, make sure it is something she will truly love and appreciate.
Even if it's too late to go shopping, you can boil down to this list and make a hamper of these 11 wedding gifts for your sister:
Mr And Mrs Caricature LED Bottle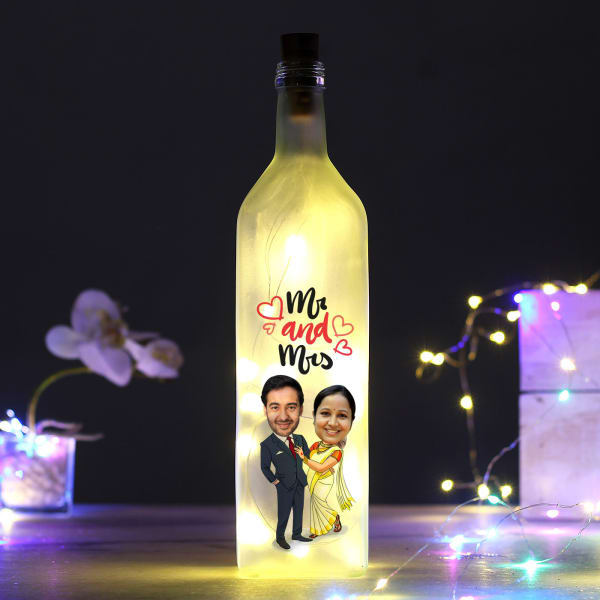 Love lights up your heart like this beautiful and radiating frosted glass bottle with an LED lights string.
Gift it to that husband and wife who are #foreverinlove on their anniversary and enjoy a laugh.
Personalize with 2 faces and gift them a quirky look.
A Royal Affair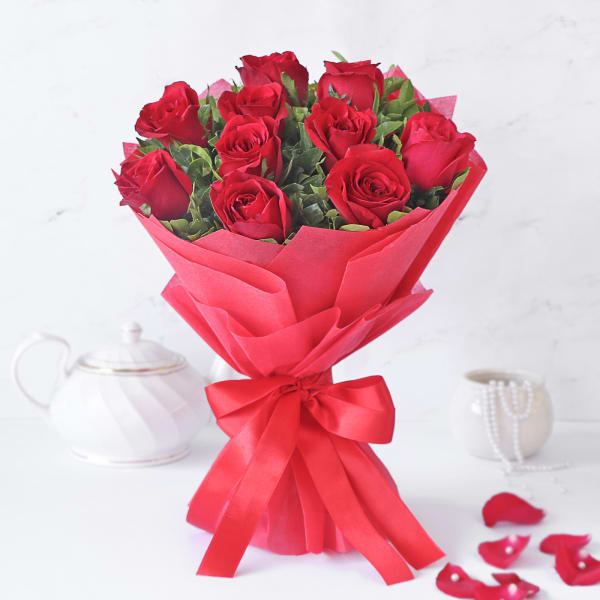 Show the intensity of your love with these lovely red roses to your partner. This bunch of beautiful red roses is exquisite enough to liven up your partner's mood.
These 10 red blooming beauties look even more stunning with the elegant wrapping around them along with a glossy ribbon.
Dreamcatcher Inspired Oxidised Anklet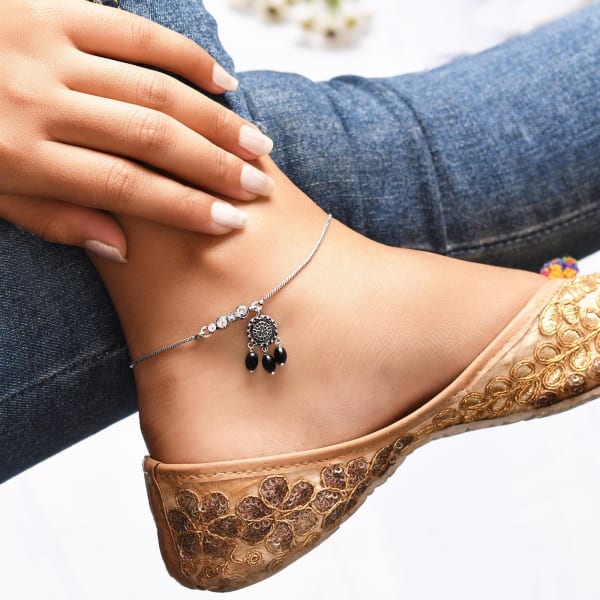 Dreamcatchers are said to ward off bad dreams. They are beautiful, trending and here to stay! This oxidised anklet is inspired by the same.
With a beautiful mandala charm and 3 black bead danglers, it is a dreamy piece to own. This is the best gift for young ambitious girls who dream big,
Beautiful Centerpiece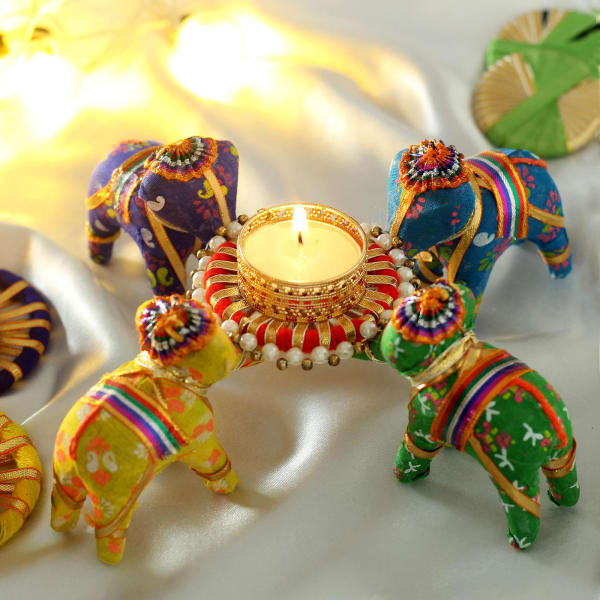 Gift your sister a beautiful, royal looking centerpiece for her new abode. If you want to splurge, then this Decorative Designer Centerpiece Tea-light Candle is among the best expensive wedding gifts for sisters.
It is the perfect addition for her new dining table. It's sheer beauty can enhance the look and feel of its surrounding area. Other than being classy, this is also a handy gift idea and can be used simply as a centerpiece or to hold sweets, cupcakes, cookies, fruits, etc.
Photo Album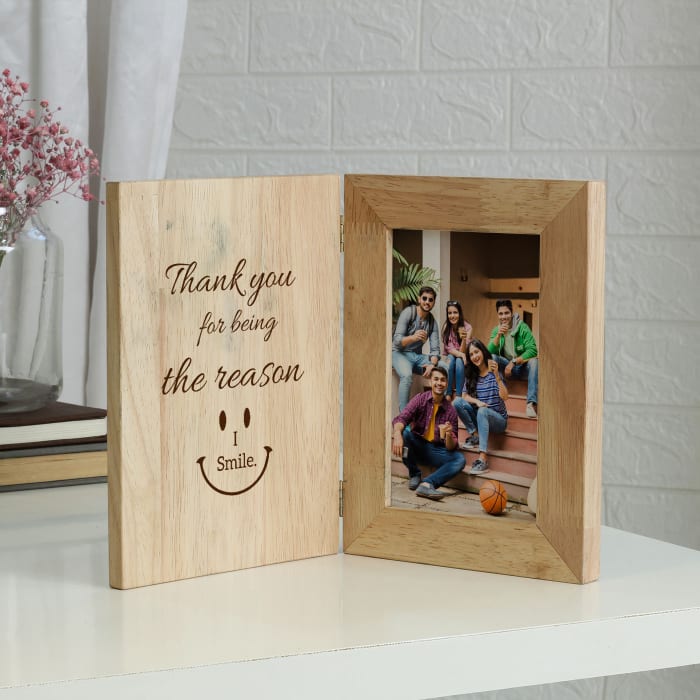 A photo album or scrapbook filled with memories of the sister would be a great gift.
This would be a way to preserve all the memories of the sister, and it would be a way for the person receiving the gift to keep the sister close to them.
Jewellery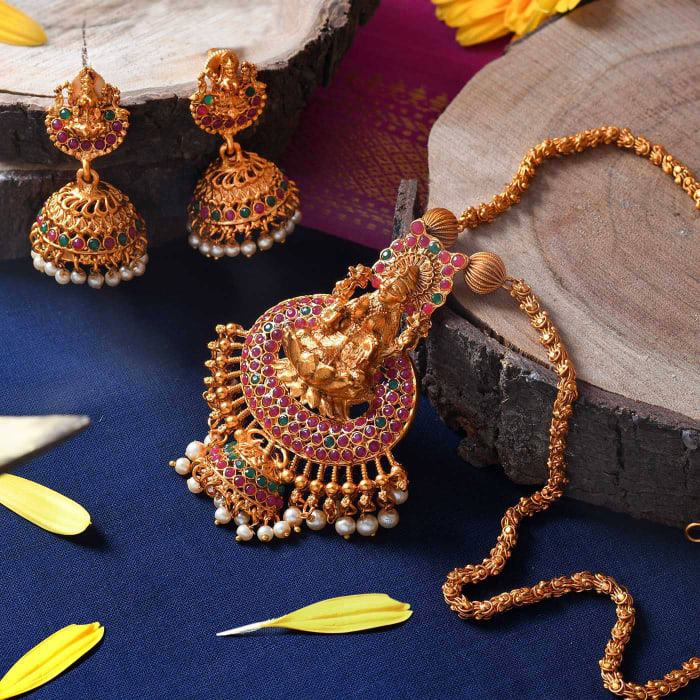 Sisters always have a special place in our lives and we love to celebrate their wedding with beautiful gifts. If you are looking for the perfect gift for your sister's wedding, then our range of beautiful jewellery is sure to impress.
Our collection includes stunning necklaces, bracelets, rings and earrings that are perfect for any bride-to-be.
With so many beautiful designs to choose from, you are sure to find the perfect piece of jewellery to help your sister celebrate her big day in style.
Personalized Coffee Mug
For a lovely sister who is getting married, personalized coffee mug is a great way to show her how much you care. The mug can be customized with her name and the date of her wedding.
Gift a mug is very special way to show your sister how much you appreciate her. Your sister is someone who is always there for you, no matter what. She is someone who knows you better than anyone else.
Handcrafted products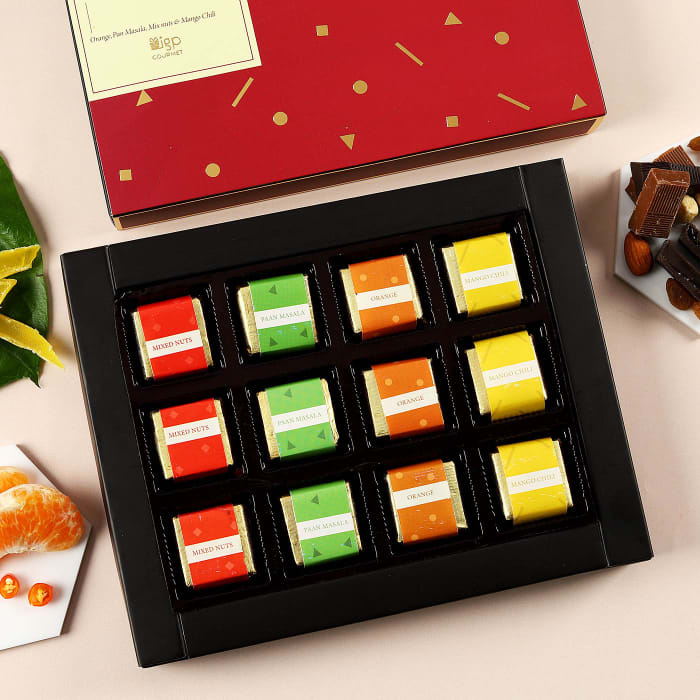 Handcrafted products always hold a special significance. It shows that someone has taken a lot of time and effort to make every small detail on the product.
Therefore, it's value is much more than a machine made item that is made in bulk. What makes these stand out is that only a few people can get their hands on such products.
Giving your sister handmade gifts can mean a lot. Take this handcrafted beautiful brass palki for example. Is a splendid symbol of her marriage and can be kept as a souvenir or collectibles.
It's intricate designs and specific usage of a bird and ghungroos have a huge symbolism and holds emotional value. If the bride is your sister then this wedding gift is apt for her.
Traditional Thali Set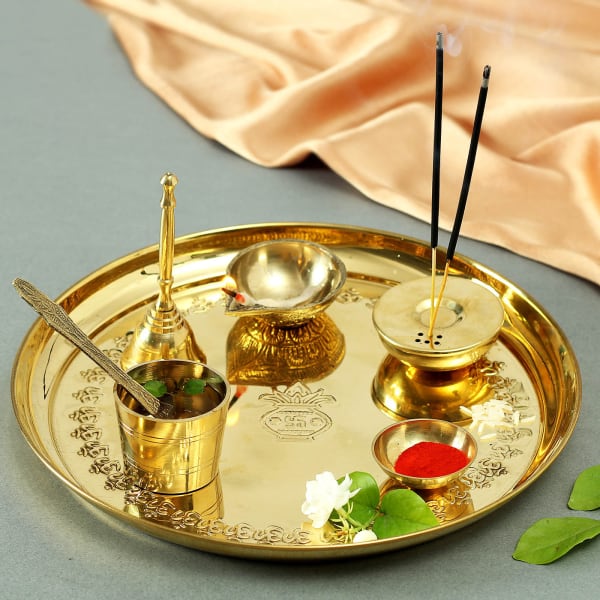 We all know the health benefits of copper utensils. Why just stick to copper bottles, give this traditional thali set as a marriage gift for your sister to make her feel like a royal during every meal. Gift her an entire thali set made of copper- glass, spoon, plate, bowls, etc.
This good looking thali set comes with a mix of copper and steel. Keeping tradition alive in more ways than one, these sets have been worked on by artisans using the traditional art of hammering.
Skin Care Products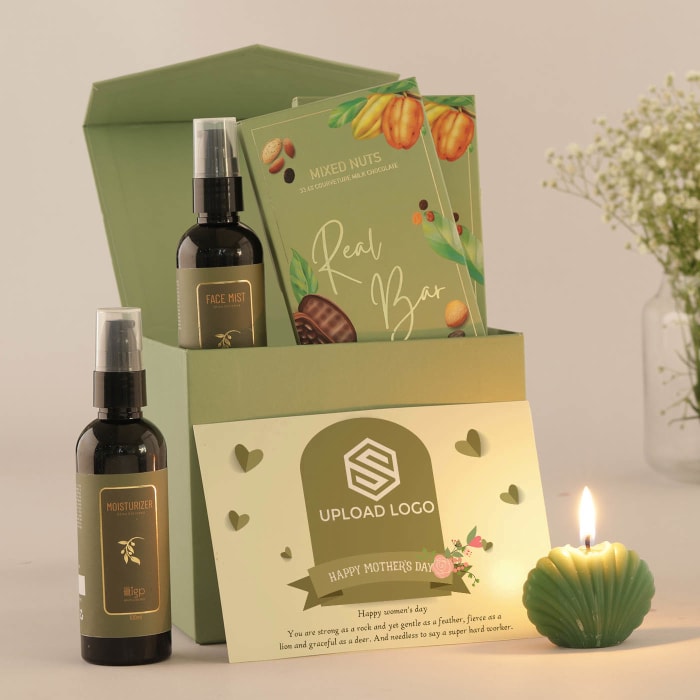 Indian weddings with its many functions and a whole lot of traditional customs before and after the wedding, can be tiresome to say the least. The heavy makeup used on the skin can even cause breakouts at times.
After all the exhaustion and hectic events and rituals, your sister's skin needs a daily dose of pampering and care.
Gifting your sister a skin care hamper is a necessity. Let it be a reminder to her to take care of herself in her new house. Even giving her a simple gift set of a rejuvenating night cream and deep cleansing face wash, can be among the best wedding gifts for your sister.
Wine Glasses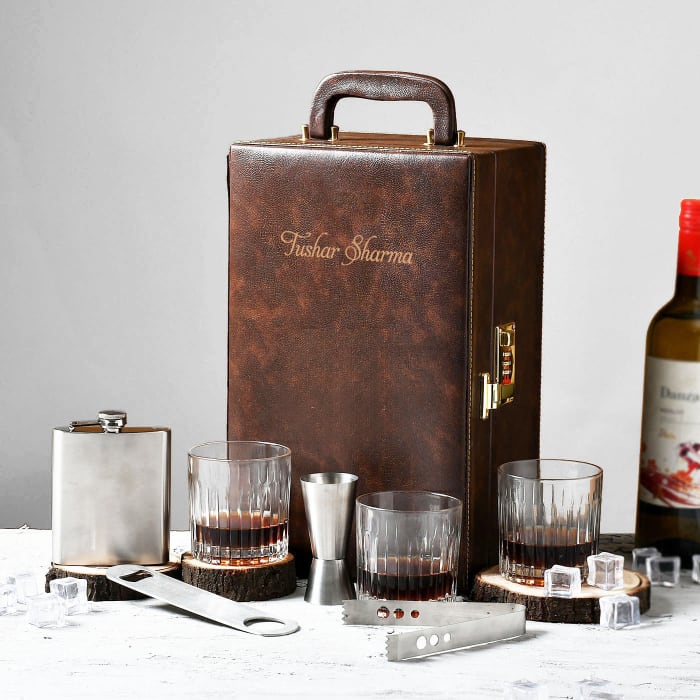 Wine is for the moments of celebration and there are many such moments after marriage.
Gift your sister this set of personalized unbreakable wine glasses, as a wedding gift. Let her clink to every moment of joy thereafter.
Personalized Blanket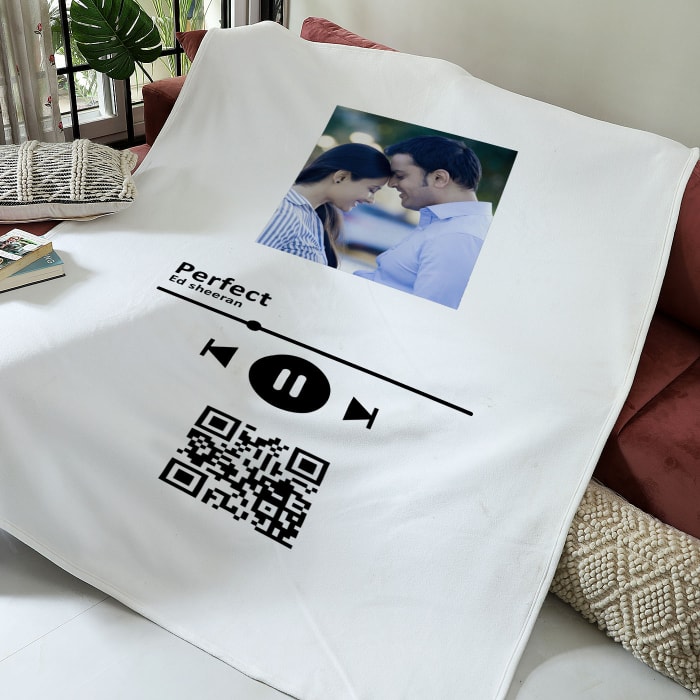 Don't we all want to add a little comfort in the lives of our dear sisters? What better way than keeping her warm and cozy at night and giving her a good night's sleep in her new house.
Giving your sister a personalized single fleece blanket, spells love and care and makes an amazing wedding gift idea for your sister.
Gift Certificate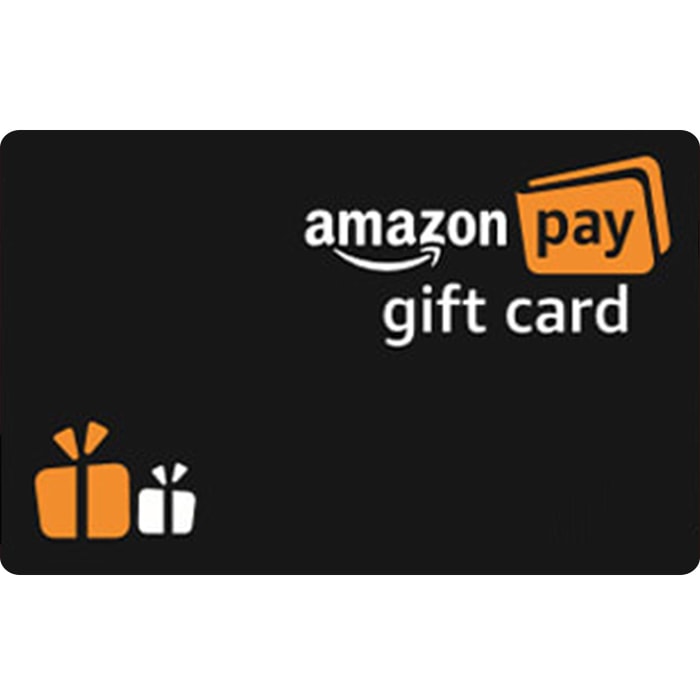 Looking for a unique gift for your sister's wedding? How about a gift card for a day of pampering at a spa? This is a great way to show your sister how much you care and help her relax before her big day.
Name Plate

One of the best gifts for your sister's marriage is to have her see her name added to that of her husband and new family. Give her a personalized wooden name plate for her to flaunt at the entrance of her new home.
Your sister will keep whatever her family provides her at this time, no matter how much you argue, bicker, or laugh together.
Getting married, moving to a new house, and establishing a family of her own are all major life upheavals, and she will cling to even the tiniest reminders of the family she is leaving behind.
When choosing a wedding gifts for sister, keep all of this in mind and give her something she will treasure and find solace in when she misses you.
Also Read,
How to Wrap Gifts Like a Pro: 10 Unique and Eye-Catching Ideas
Haldi Decoration Ideas That Will Surely Make Your Ceremony Memorable
Top 100+ Birthday Wishes for Sister