Modern Wedding Cake Trends That Will WOW Your Guests
Wedding cakes have come a long way from the traditional tiered white confections of the past. Modern weddings are theme-based, and a theme-based party calls for a theme-based colorful creamy goodness that delivers in taste, elegance and style.
Everyone looks forward to the entrance of the wedding cake, so it needs to be show-stopping. Modern wedding cakes are show-stoppers with intricate designs, colorful shimmer, and never-ending tiers. The cake reflects the relationship of the happy couple who are about to start a new chapter of life together.
The wedding cake is one of the most important elements of any wedding celebration. It is a symbol of the couple's love and commitment, and it is also a delicious treat for guests to enjoy.
In recent years, wedding cake trends have been evolving, with couples opting for more unique and creative designs.
Here are 10 of the hottest wedding cake trends for 2023.
| Trend | Description | Ideal Wedding Themes |
| --- | --- | --- |
| Bare Cakes | Exposed cake layers with minimal frosting; rustic charm | Boho, Outdoor |
| Colorful Cakes | Vibrant colors, pastels, watercolor, marbling | Fun, Colorful |
| Metallic Cakes | Opulent metallic colors with edible metallic paint | Luxury, Glamour |
| Edible Flowers | Delicate, sweet, edible flowers with floral fragrance | Romantic, Whimsical |
| Minimalist Cakes | Clean lines, monochromatic colors, subtle adornments | Sophisticated, Minimalist |
| Geometric Cakes | Unique designs using geometric shapes and bold colors | Modern, Artistic |
| Spun Sugar Cakes | Wispy sugar strands for a fairytale look | Whimsical, Magical |
| Lambeth Cakes | Traditional tiered white cakes with intricate details | Classic, Vintage |
| Waterfall Cakes | Cascading frosting or fondant resembling waterfalls | Nature-Inspired, Rustic |
| Natural Cakes | Natural cake layers with minimal frosting | Rustic, Intimate |
You can easily find the perfect wedding cake online, as there is a wide variety of designs and flavors to choose from. Simply browse through the different options on IGP.com to find a cake that suits your taste and budget.
Once you have found the perfect cake, you can order it online and have it delivered to your door. This is a great way to save time and hassle, and it ensures that you will have the perfect cake for your wedding day.
Bare Cakes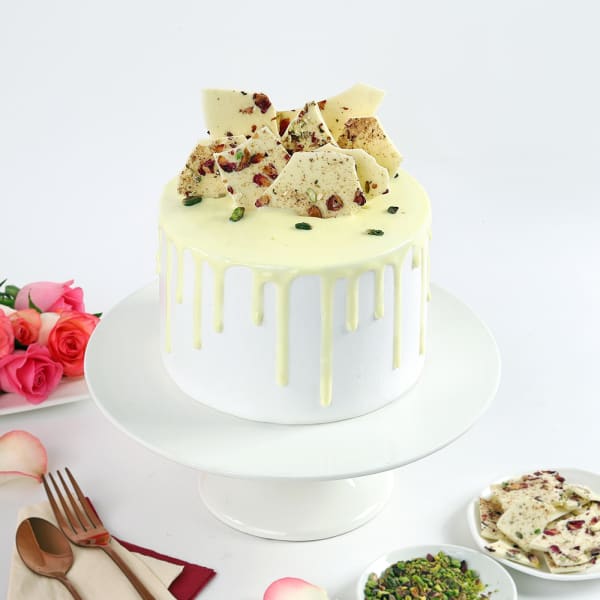 In a bare cake, the cake layers are exposed without an outer layer of frosting. The result is a semi-natural appearance showcasing the delicious cake layers and fillings. The rustic, minimalist charm of bare cakes is undeniable.
The bare cake is often adorned with fresh fruits, flowers, or powdered sugar, creating a natural aesthetic that perfectly complements boho and outdoor-themed weddings.
Colorful Cakes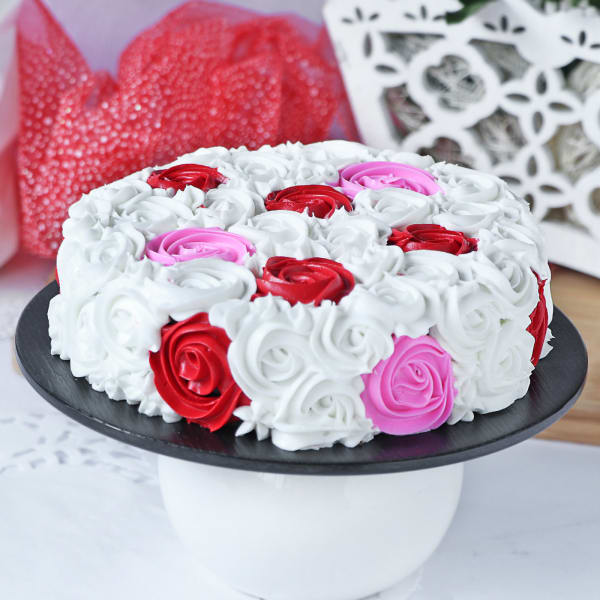 A colorful, happy, fun couple deserves a cake reflecting their personality and exciting relationship. The traditional white wedding cake is often given a pass for a colorful cake in vivid colors, pastel shades, watercolor designs, ombré effects, marbling, and more. A colorful cake is a delight for guests and tastes even more amazing than it looks.
Metallic Cakes
One of the most striking trends in wedding cakes is the metallic cake trend. If couples want to add a touch of luxury and glamour to their wedding party, a metallic cake is the way to go.
A simple 3-tiered cake is brushed with edible metallic paint to give it an opulent metallic color. The colors can range from gold, silver, copper, or rose gold and are decorated with metallic flowers.
Edible Flowers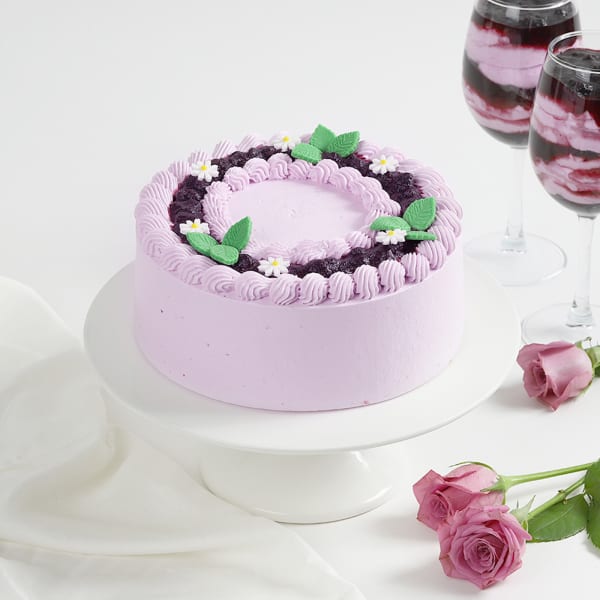 Edible flowers have been one of the most popular wedding cake trends recently. The tasteless sugar flowers are given a pass for delicate, edible flowers which are small, sweet and hold a hint of floral fragrance that is a treat for the eyes and the tastebuds.
Minimalist Cakes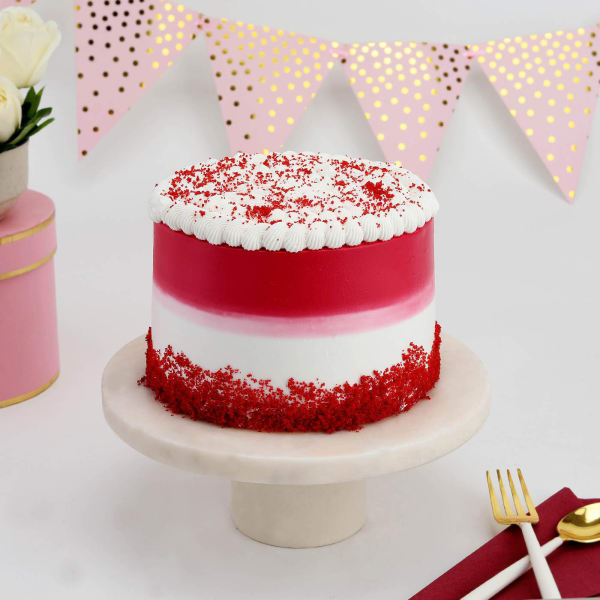 People who prefer the minimalist aesthetic go for the minimalist cake, which is not as simple as a traditional white wedding cake but not as intricate as a colorful one. Minimalist modern wedding cakes have clean lines, monochromatic color and subtle adornments to match the elegance of the sophisticated couple.
Geometric Cakes
If couples want a unique show-stopping cake, a geometric wedding cake is the go-to choice. One of the top 2023 wedding cake trends, a geometric cake is a custom creation that uses geometric shapes, intersecting lines and intricate patterns to create a visual masterpiece. To make it a true centerpiece, opt for metallic or bold colors.
Spun Sugar Cakes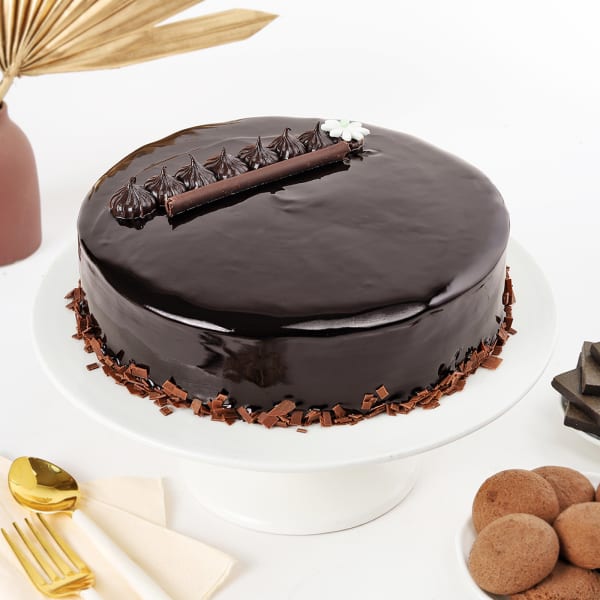 A fairytale wedding demands a spun sugar cake. A whimsical addition to the wedding, wispy sugar strands decorate the cake resembling ethereal clouds of spun sugar. A spun sugar cake adds an element of magic to the celebration.
Lambeth Cakes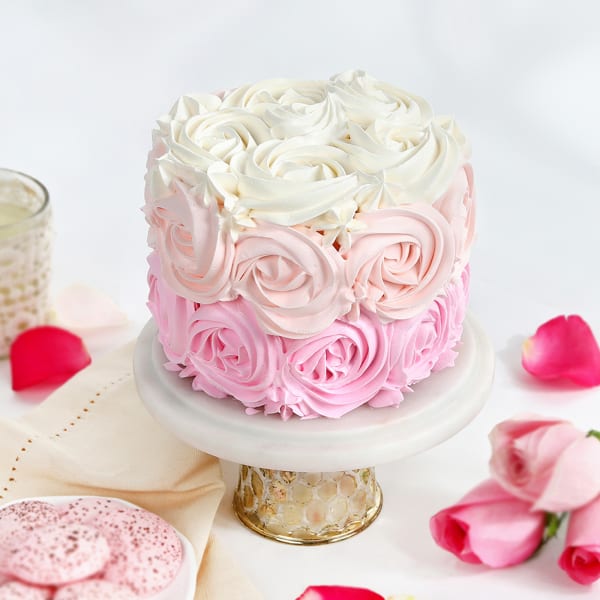 The traditionalists who like the old-school charm of a tiered white cake opt for Lambeth cakes. The name comes from the creator, Joseph Lambeth, who popularized the style. These cakes boast intricate royal icing detailing, intricate piping work, and elegant lace-like designs. Lambeth cakes have topped wedding cake trends for centuries.
Waterfall Cakes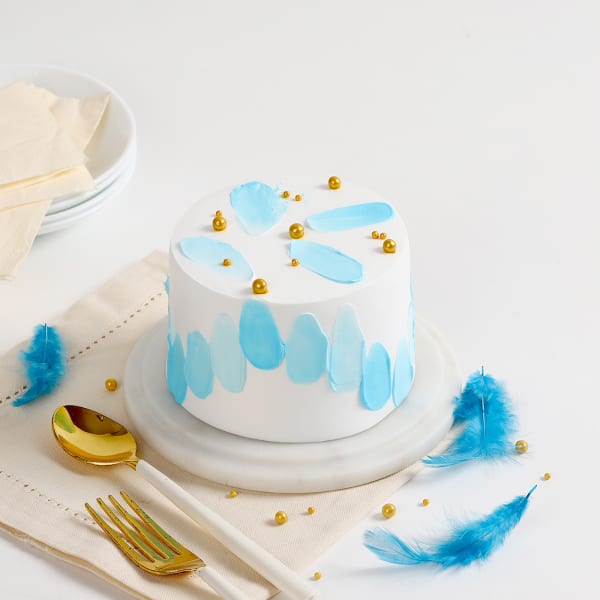 A nature-inspired wedding is incomplete without a waterfall cake. The cakes feature cascades of frosting or fondant resembling a waterfall. When paired with flowers and greenery, these modern wedding cakes reflect the beauty of nature.
Natural Cakes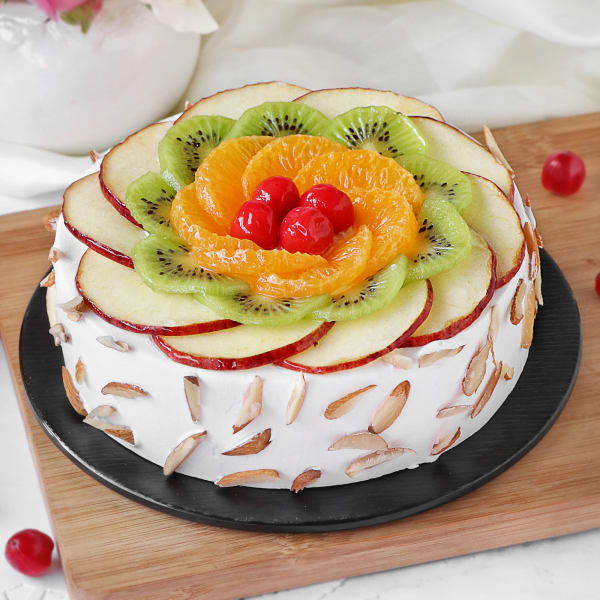 Similar to the bare cakes, the  natural cakes too avoid the extra frosting and icing to let the natural layers of the cake shine through. For rustic and intimate weddings, the  natural cakes are the perfect choice.
The bottom line is that any wedding is incomplete without a cake. Whether you prefer traditional Lambeth cakes or modern wedding cakes such as bare cakes, the flavor, apart from the visual, makes the perfect cake a roaring success.
Choose any of the ten wedding cake trends 2023 and make your special day even more memorable.
If you are looking for wedding gift ideas, a wedding cake is always a popular choice. You can also choose from other popular wedding gifts, available on IGP.com.
Read More,
List of the most expensive cakes in the world
Top 10 Cake Decorating Trends to Try in 2023
Top 10 Anniversary Cakes – Best Cake Flavours for Your Special Day
Top 10 Best Cake Flavours – List of Delicious Cake Flavours
Everything You Should Know about Fondant Cakes