Secret Santa Gifts, Under 500 Rupees
The legendary, folkloric origin of the modern Santa Claus dates back to the time in history when the character of Saint Nicholas was held as Father Christmas.
Whether you are a child or an adult, Modern Santa Claus is loved by all due to his extremely pleasant and joyous personality.
The image of Santa Claus dressed up in his typical red coat with a white furry collar, conical cap with a white pom-pom at the end, black boots, white beard, and black belt brings in a sense of festive calm and peace.
But what is it that Santa Claus reminds us of the most? Fun and exciting Secret Santa gifts!
When it comes to Secret Santa gifts, there are a few things to keep in mind First, you want to ensure the gift is appropriate for the person you are giving it to.
Second, you want to ensure the gift is something they will use and enjoy. And lastly, you want to make sure the price is right!
With all of that in mind, here are some great ideas for Secret Santa gifts that are sure to please:
Please go through our carefully curated list of the best things to gift your loved ones on Christmas when you are on a budget:
Divine Blessings Personalized Calendar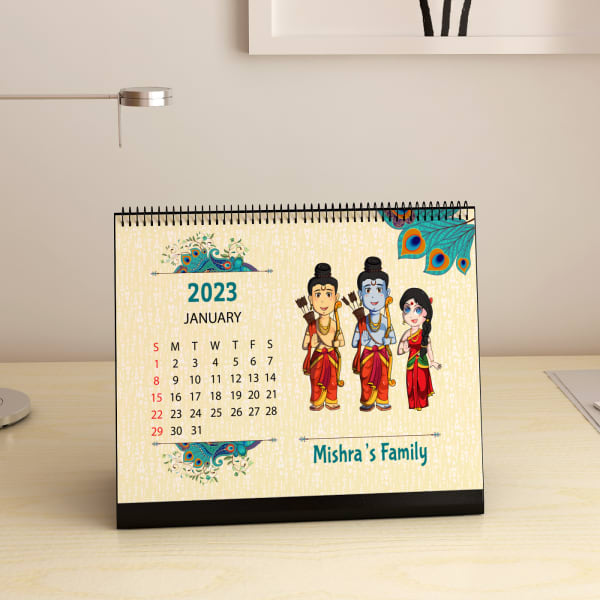 Welcome good luck and prosperity with this Spiral Desk Calendar that's personalizable with a name. Every page signifies a mythological power that provides wisdom and optimism throughout the year. A noble gift for your loved ones, its divine designs uplift the aura of any space.
Merry Christmas Magic Mug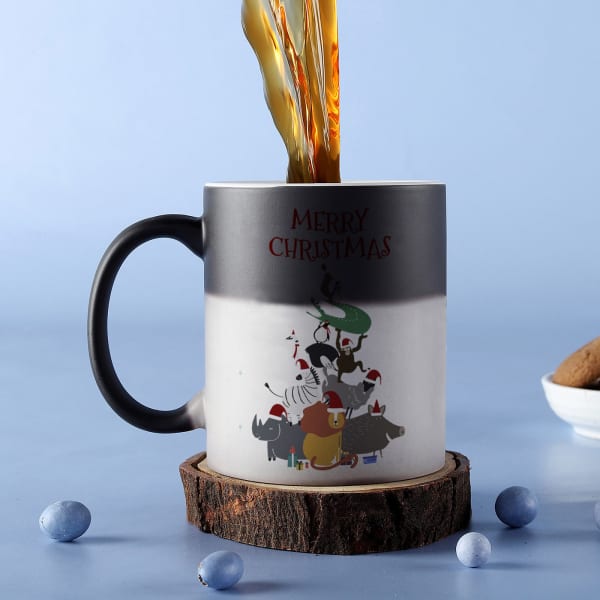 There's a special something about a warm cuppa on a cold Christmas morning. Get this ceramic Magic Mug for your special few on Christmas and personalize it with a sweet memory.
As they pour in something warm, the mug will change colour and the picture will appear as a pleasant surprise.
Fragrant Xmas Candle In Reusable Tin Jar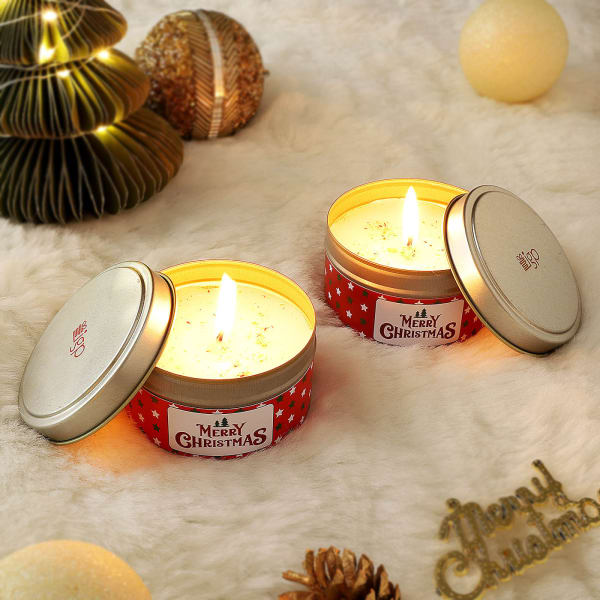 Bring home the gorgeous woody fragrance of Palo Santo, a wild tree native to Peru and used as a natural remedy for flu. Its fragrance is said to be de-stressing and therapeutic. This is a set of two palo santo scented candles in tin jars Christmas wish
It is a lovely present for those who are celebrating the new year and is ideal for displaying on tables and desks.
Personalized Set of Two Metallic Pens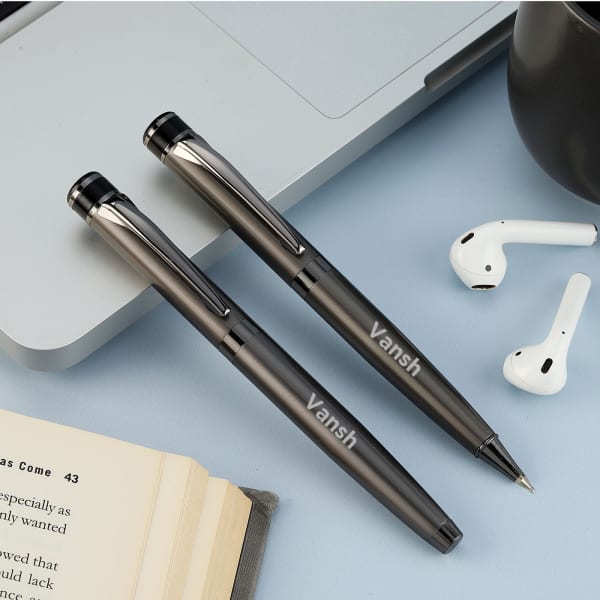 A pen makes a great gift for someone you admire. Gifting them a pen is like gifting them the power of words, which is the most powerful power in the world. This set of two blue-ink pens contains 1 ball pen and 1 rollerball pen. Both these metallic pens can be personalized with a name each.
Lucky Bamboo In Mini Bowl Glass Vase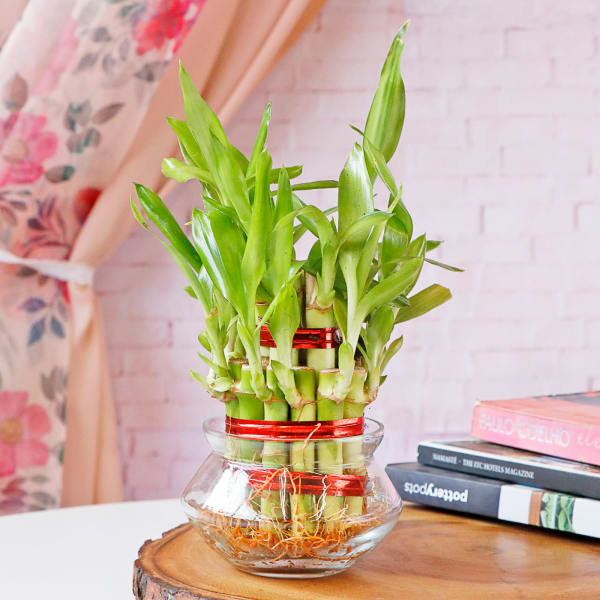 This lucky, leafy bamboo tree will grow by the recipient's bedside or console in a mini vase for a 2-layered buddy that is also a low maintenance indoor beauty to bring some fresh, positive vibes. Share it with someone who deserves this nature's surprise.
Designer  Clock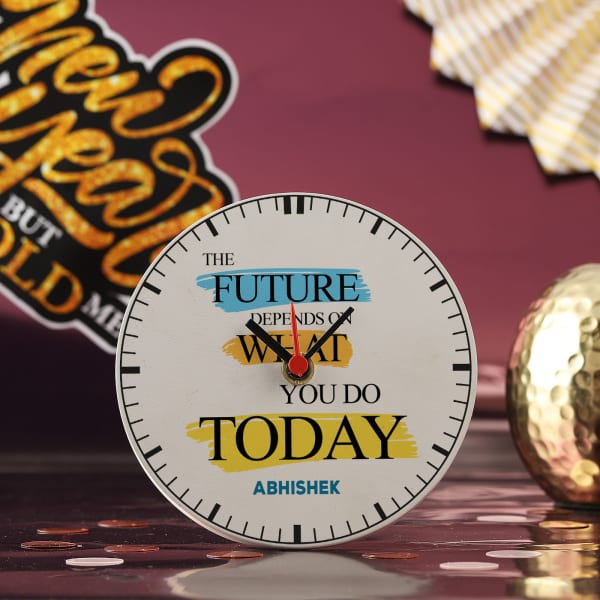 A classic table clock looks amazing on walls, is considered a harbinger of a good time, and is also easy on the wallet.
Wallet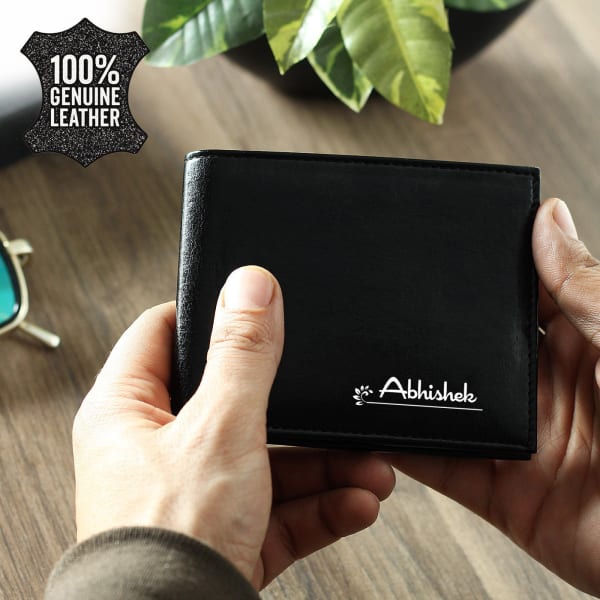 Another popular gift that is useful yet affordable is a wallet Even though you can easily find one below Rs , the gift recipient will use it daily to carry cash, cards, and other valuables.
Moreover, if you choose an elegant wallet, it will look sleek and fashionable in one's hand.
Auspicious Lakshmi Charan Paduka In Wood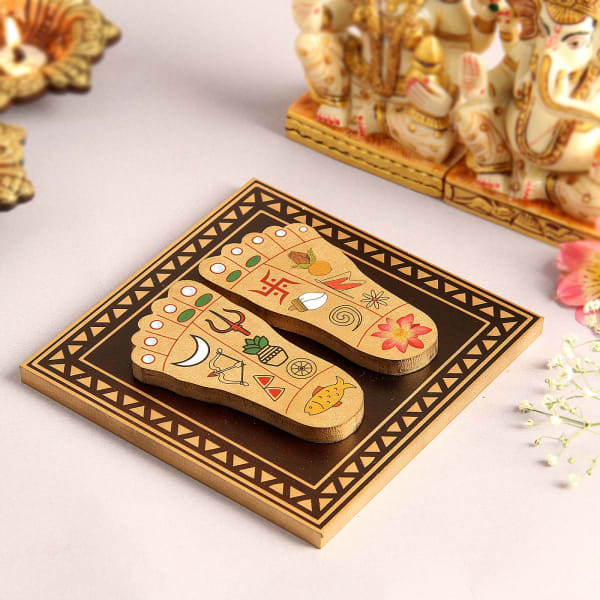 Goddess Lakshmi removes obstacles and bestows abundance and wealth on her devotees. This symbolic representation of her feet is called the Charan Paduka or Paglya, and is said to bring luck and prosperity to the home or workplace. The wooden charan paduka is great gift for Diwali and housewarming.
Photo Pop-Up Box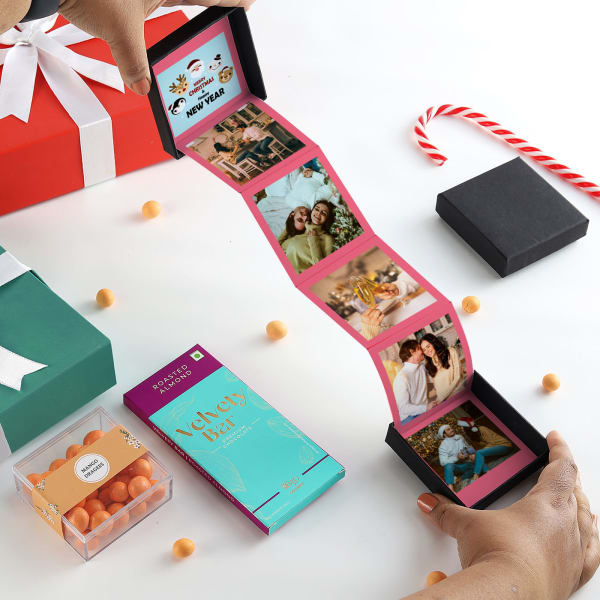 Send wishes and memories for a great festive season to your friends and family with this Pop-Up box. Personalize with five pictures printed on high quality photo paper. The box itself is handmade using eco-friendly paper.
Christmas Vibes Stainless Steel Water Bottle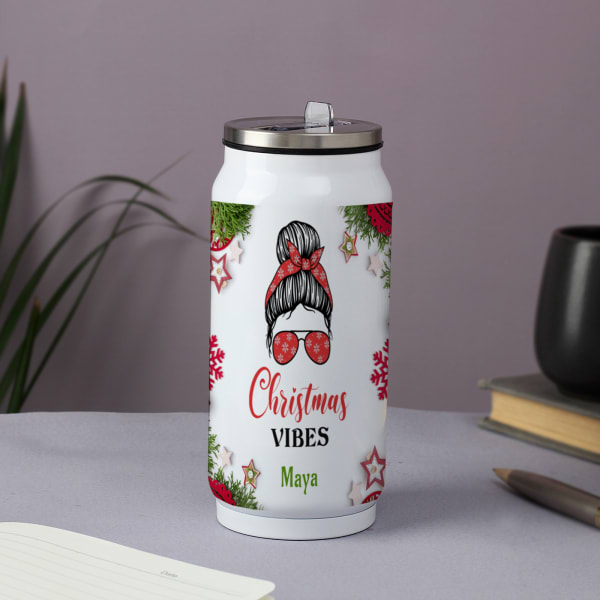 Send love and Christmas wishes to the smart and boho belles you know. This stainless steel water bottle is an eco-friendly alternative to plastic drinkware.
It has a host of celebratory elements all over. Personalize with a name.
Tealight Candle Holders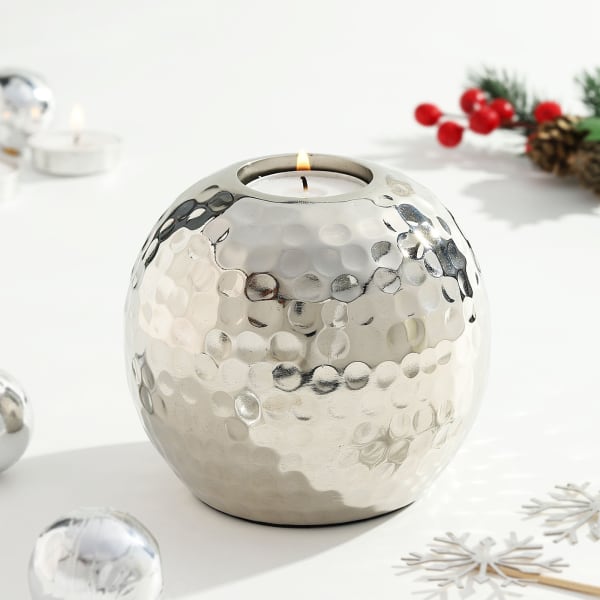 Beautiful tea light candle holders look attractive on the dining or centre table and enhance its aesthetic appeal.
If you want to give someone an elegant decor item, tealight candle holders under can be a great option.
Scented Candles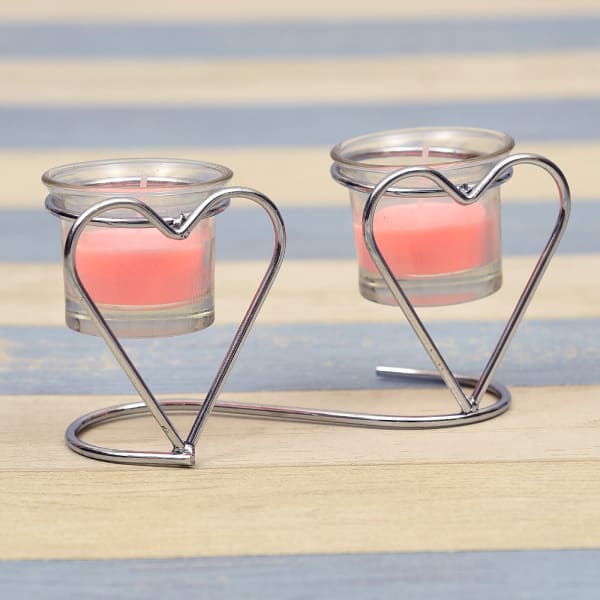 The beautiful fragrance of scented candles has a calming and relaxing effect on one's mind You can give some to your loved ones on Christmas as a token of love and gratitude.
You can find affordable scented candles online or at your nearest gift stores and give them in beautiful Christmas gift packs.
Black and White Panda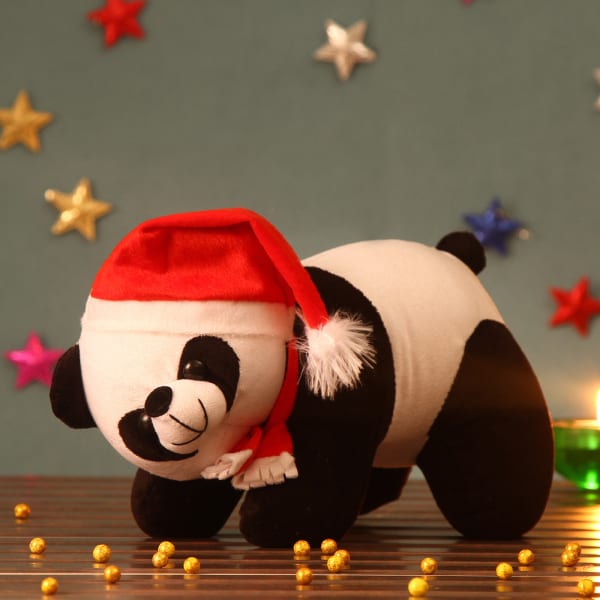 Soft toys attract adults as much as children, making those the most popular gift items to be exchanged on Christmas eve So, make this holiday season worth remembering by reaching out to your inner child.
Decorative Candles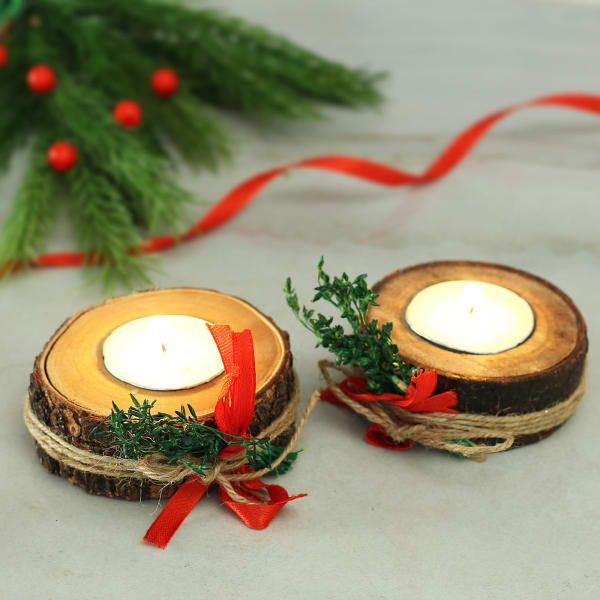 Spread the light of love to the Holidays with the classic Wooden Decorative Block Candles. Sparkling like the light-up streets, these decorative candles add a rustic festive shine to your decor. These are just perfect to add a finishing touch to the wintry season.
Metal Wind Chime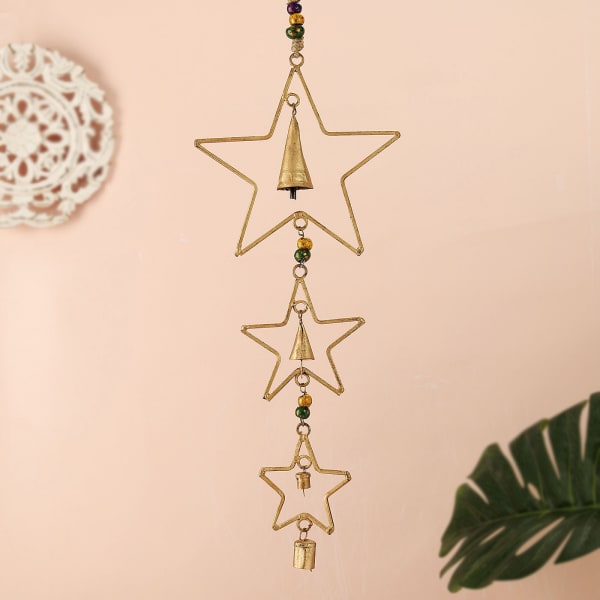 Wind Chimes help the constant flow of Sheng Chi attracting happiness, good fortune & good luck. This Star & Bell shaped wind chime goes well with the holiday theme.
Cuff Bracelet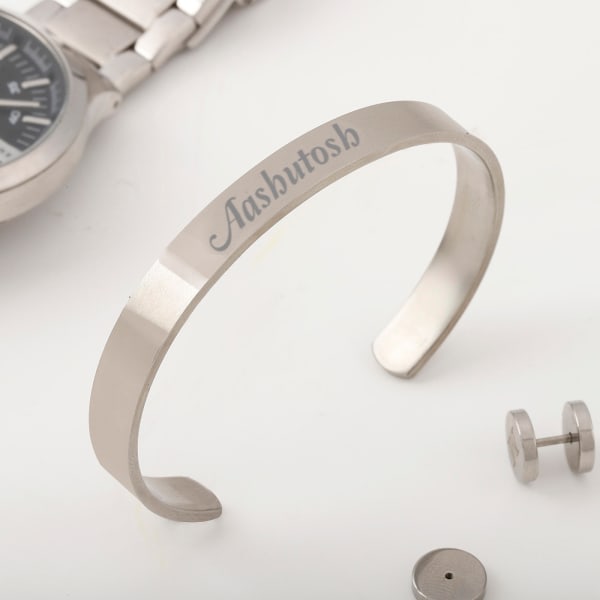 Modern men love to accessorize. Add a personal touch to your daily accessorizing with this cuff bracelet.
Gift it to the loving men in your life on their special day with their name displayed on the center of the band.
Christmas Ornaments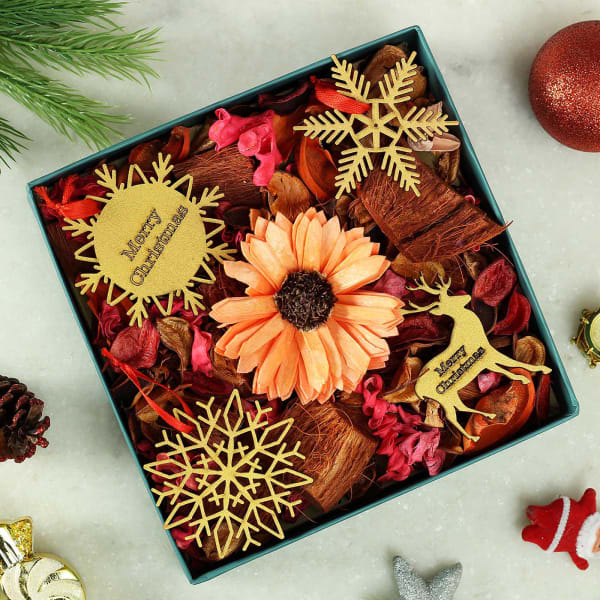 For an extra Christmas oomph, sprinkle the scene with this beautiful set of Christmas Ornaments & Dry Flowers in a Gift Box.
 Santa Cushion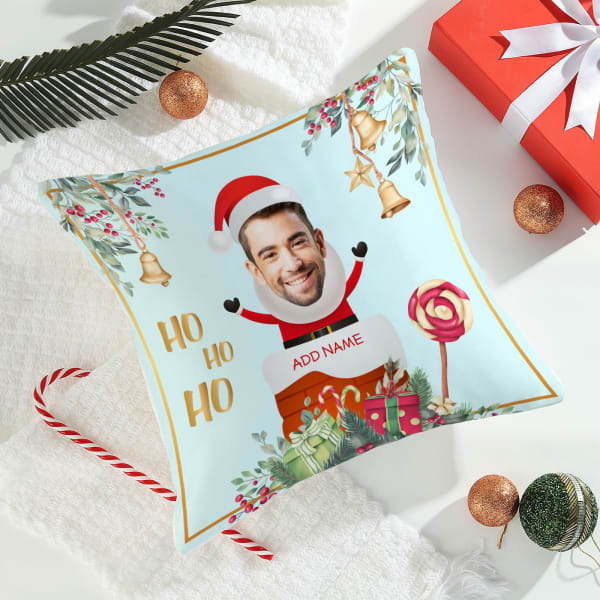 Look who's the secret santa for the season of surprises disguised as this Personalized Christmas Santa Cushion with Filler.
It's a great way to spruce the look of your sofa and share some giggle with the Santa of your house.
Ceramic Planter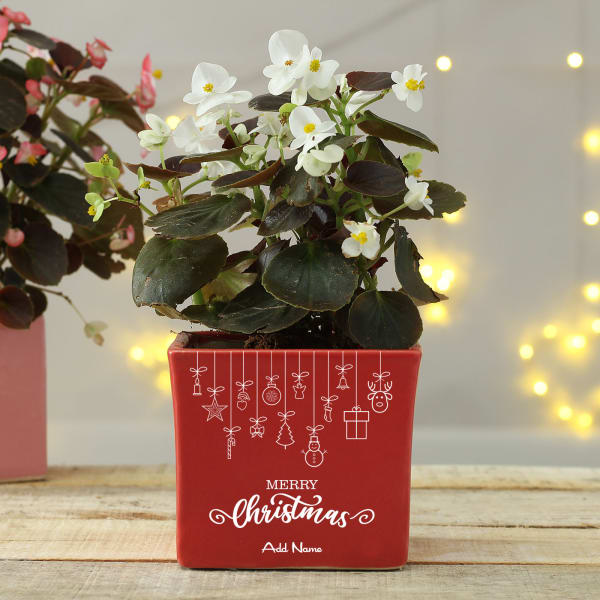 Santa is about to knock our doors, and see if you have been good this year! Gift this to someone after personalizing their name on the planter. Plant not included.
Delectable Christmas Plum Cake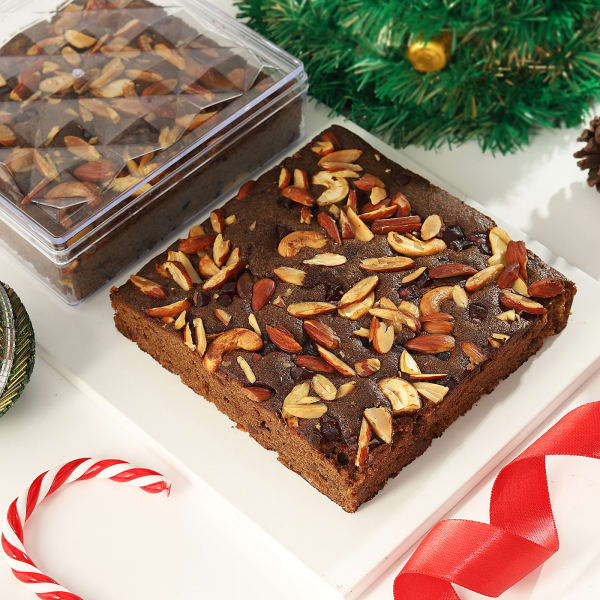 Without the traditional plum cake's texture, Christmas isn't complete. So go ahead and overindulge with this scrumptious Plum Cake that is packed with almonds, raisins, and cashews for richness.
Its sweetness is certain to get the celebrations started and is the ideal gift for your loved ones.
So, this was our list of super affordable Secret Santa gifts within a budget range .
We hope that when you give these items to your near and dear ones, they will bring a smile to their faces
Read More,
Unique Ways To Say Thank You For an Unexpected Gift