It can be unanimously agreed that December is the best time of the year! The temperature drop coupled with festivities and happening parties are a joyous combination. The air is filled with the smell of freshly baked Christmas cakes and Christmas carols become the norm of the day. While many of us love a white Christmas and want to stand under the mistletoe, there are still many that fret over what to gift their loved ones during this time of the year.
Wondering what's the best gift for your loved ones on Christmas? Whether it's Christmas gift ideas for friends, family or your ladylove, we've got the best Christmas ideas for you:
Personalized Men's Cuff Bracelet – Matte Silver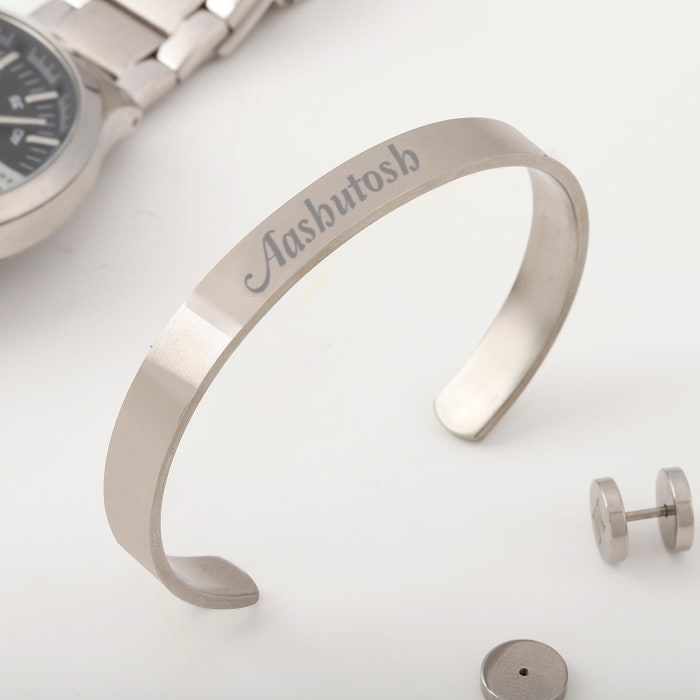 Among the many Christmas present ideas, the one that works extremely well  every single time, is a personalized gift. There is nothing better than gifting something with a special touch, on such a beautiful occasion to make it even more memorable. Modern men love to accessorize and adding a name to a statement piece of jewellery, takes your accessorizing game one notch higher. This stainless steel cuff bracelet is silver plated and has a matte finish. Gifting it to the loving men in your life this Christmas, is surely going to be a hot favorite in their collection. 
Tree Of Life 18K Gold Plated Silver Adjustable Bracelet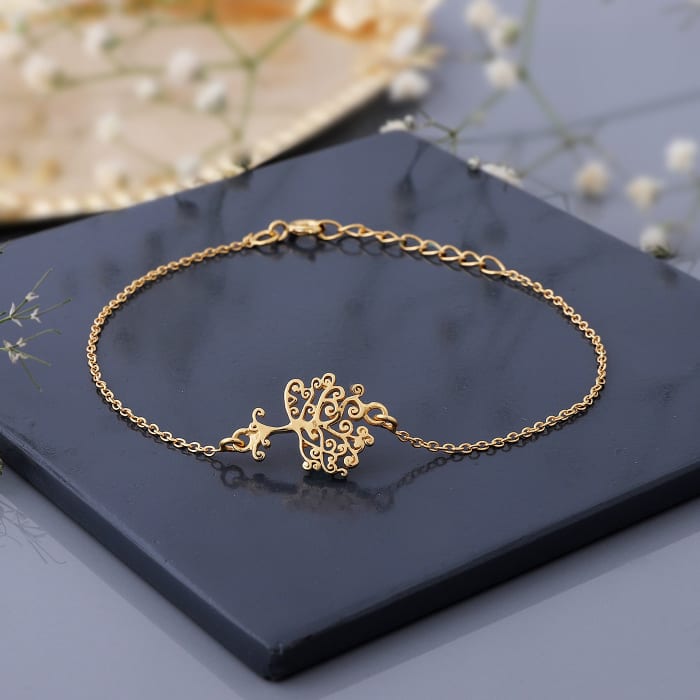 Why should boys have all the fun? This Christmas, gift the significant women in your life this stunning, intricately designed, Tree Of Life 18K gold plated sterling silver (92.5) adjustable bracelet. The tree of life symbolizes growth while being grounded, much like the role our women play in our lives. This sure is a great option to portray how important she is to you.
Shot Glasses with Christmas Themed Personalized Wooden Holder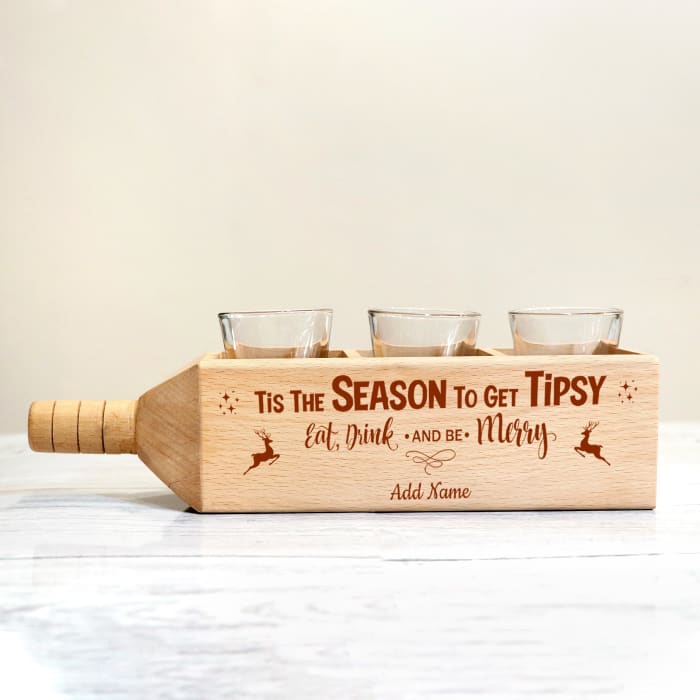 What is the best Christmas gift? You ask … this set of 3 shot glasses with a Christmas themed personalized wooden holder is apt for someone who is going to have a blast this Christmas. It amplifies the festive spirit and calls for endless celebrations. In short, it sums up the Christmas feeling.
Want your gift to be more quirky? Check out this gift that is for all the naughty ones out there. 
Naughty List Personalized Hip Flask And Shot Glasses Set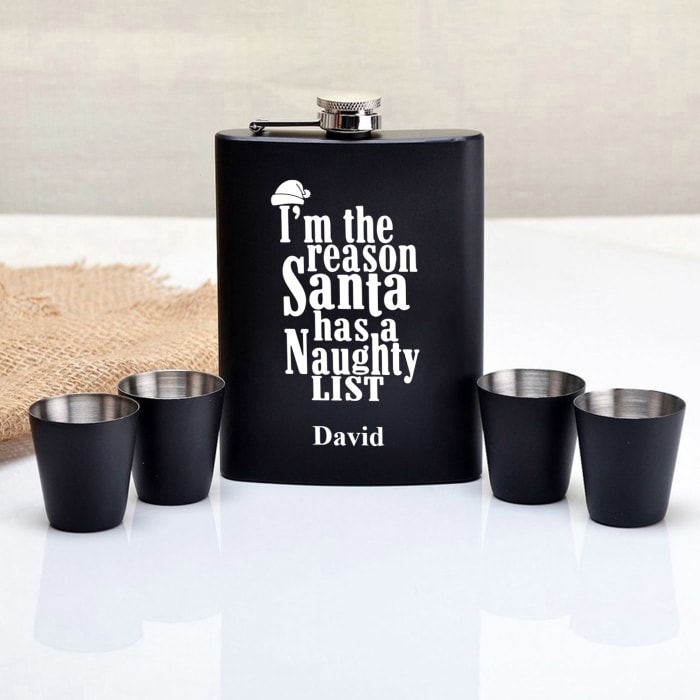 This personalized stainless steel hip flask and shot glasses set is the perfect Christmas present for that buddy of yours who is likely to top Santa's naughty list.
Christmas Special Facemasks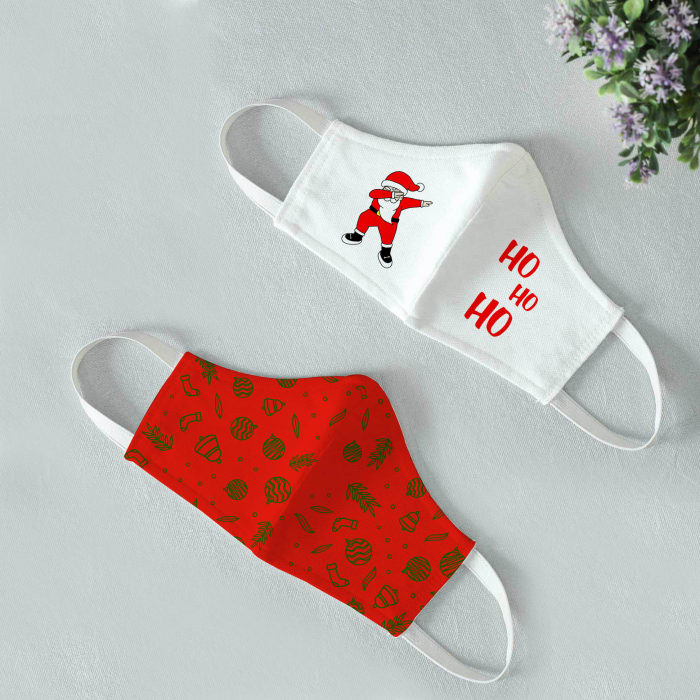 This is the ultimate gift of the hour. This set of 2 2-ply Christmas special facemasks is here to remind us of safety during fun times.  This seemingly indispensable commodity is here to stay so why not pep it up to match the spirit of the season?
Illuminating Glass Light Decanter And Holders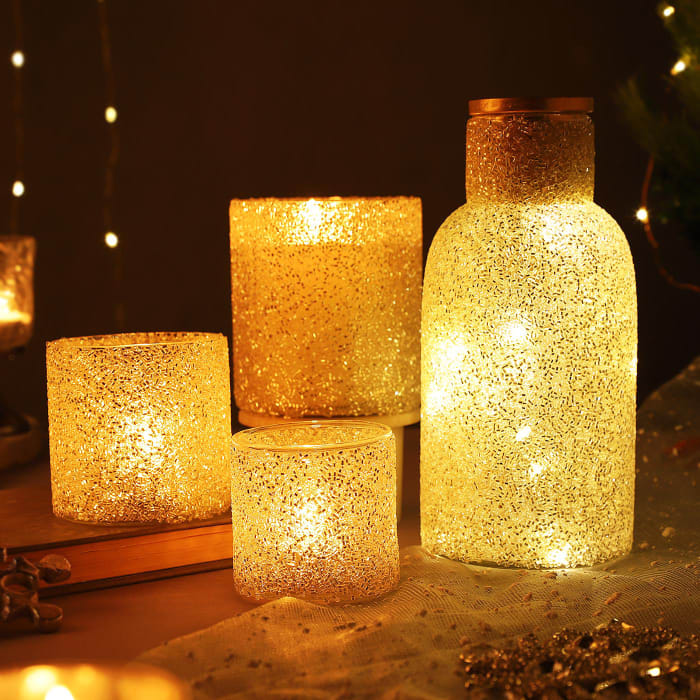 This one is made of fairy dust and starry glitter … or so it seems. This Illuminating Glass Light Decanter And Holders (Set of 4) comes with string lights, candles and t-lights. This gift is enough to enhance the look and feel of a quiet corner of the house. Make this a thoughtful Christmas present for a candle lover and watch their space liven up with this shining beauty.
Cadbury Chocolates with Customized Wrappers in Gift Tray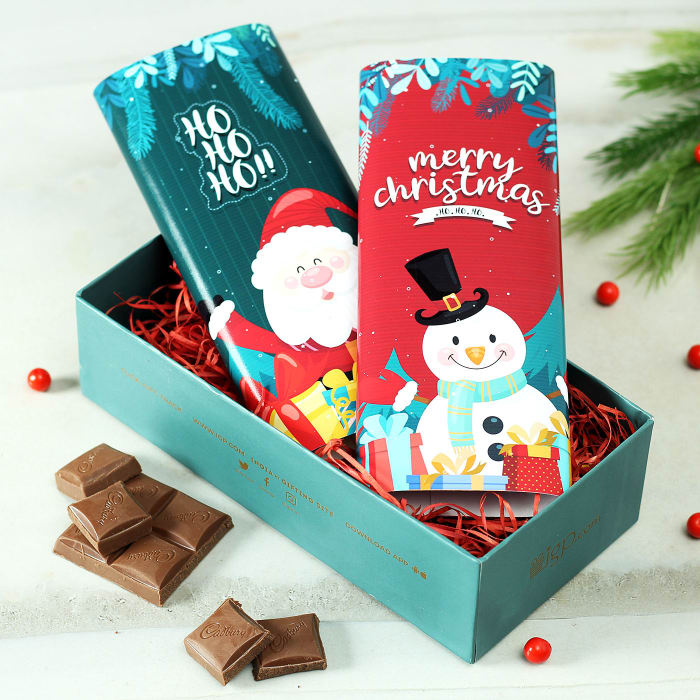 This is not your regular Cadbury Chocolate. This Christmas special Cadbury Chocolate comes with Customized Wrappers in a Gift Tray. These dressed up treats are best suited for  the holiday season. The Chocolate Bars have Santa's best wishes on them to make your Christmas a little sweeter.
Christmas Treats Hamper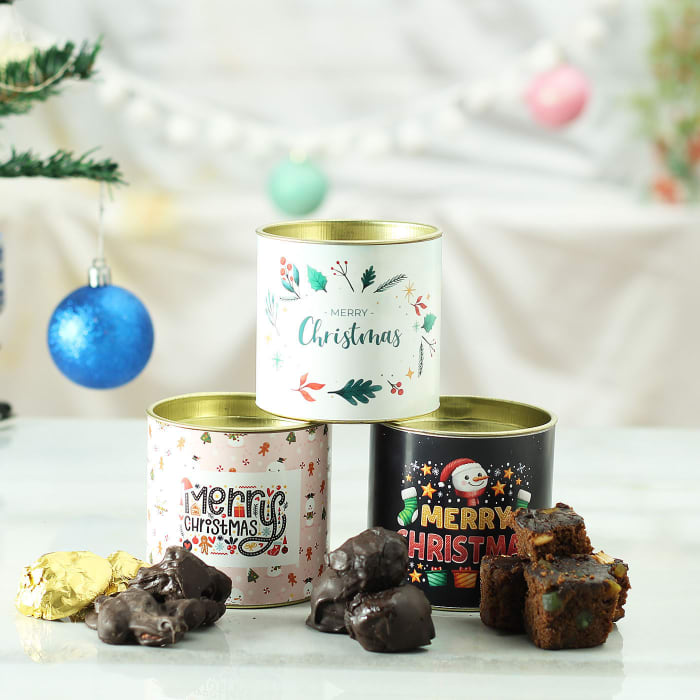 Christmas is incomplete without plum cake. This Christmas Treats Hamper is all about spirited joy and happiness that comes from being together with friends and family. Share these delicious Christmas treats with people you love and adore. They come wrapped up in Christmas love and contain plum cake bites, almond rocks and truffle choco.
Personalized Bluetooth Speaker With Suction Mobile Stand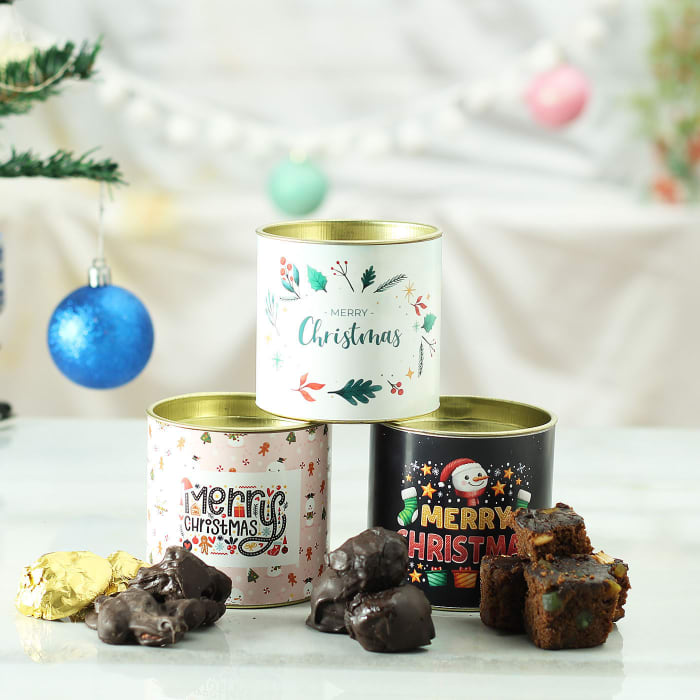 This personalized Bluetooth speaker with suction mobile stand is a handy Christmas gift to keep the party going and have your phone in the same place too. This amazing and compact Bluetooth speaker will keep them entertained for Upto 2.5 hours. With a micro-USB charging port, the incline of the speaker has small suction cups that can keep it in place or double up as a phone stand. You can also personalize it with a name.