Diwali Gift Ideas for Family and Friends – Unique and Thoughtful Gifts
Are you feeling the excitement and a festive cheer building up inside you? Of course, you are as its Diwali time! This festival, like the pull of a magnet, makes us attract all things good and shed away all that's negative.
And gifting! No Diwali can't be termed complete without giving our loved ones a Diwali Gifts (we are sure you too are awaiting your secret box of delights:)
So this year, why don't you take the initiative rather than waiting for others to gift you. Be a pro at gifting this year and let people follow suit. The secret to right gifting is here, right in front of you.
Diwali is a time for celebration, and what better way to celebrate than by gifting your loved ones with something special? This year, why not give the gift of tradition, culture, and good vibes?
Here are some unique Diwali gift ideas that your family is sure to love. From sweets and spices to diyas and rangolis, we have something for everyone. So read on and get inspired!
In this article we have come up with a unique diwali gifts for family which we're sure your recipient will be excited to receive. read more.so let the secret unfold…
Diwali Sweets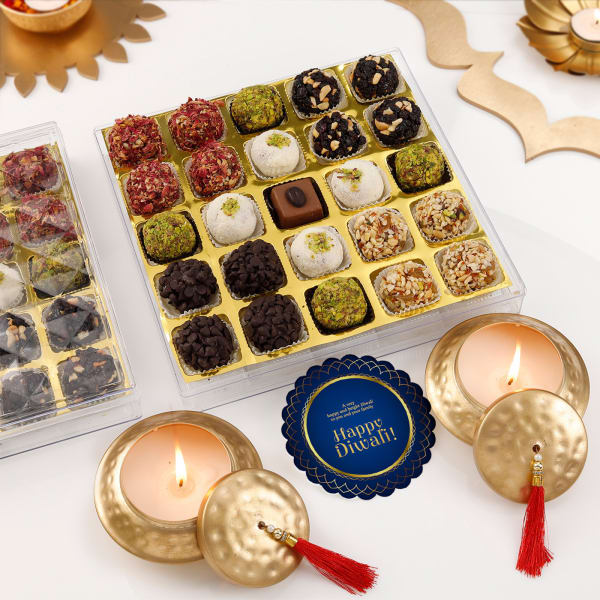 Mithais are evergreen presents for any festival, and we Indians just can't have enough of it. So if you are holding yourself back thinking your sweet hamper will be considered outdated or boring, here is why it won't be.
Giving sweets during festivals is an age-old Indian tradition which has great significance. Mithais are usually made up of milk, ghee and sugar which are sattvic or pure ingredients and therefore needs to be shared when celebrating an auspicious festival.
So go on, don't hold yourself back. Gift diwali sweet indulgences to your loved ones with a mithai hamper. For a variety of taste, you can pick Special Diwali Hampers that have some chocolates and dry fruits included in them too.
Diwali Lights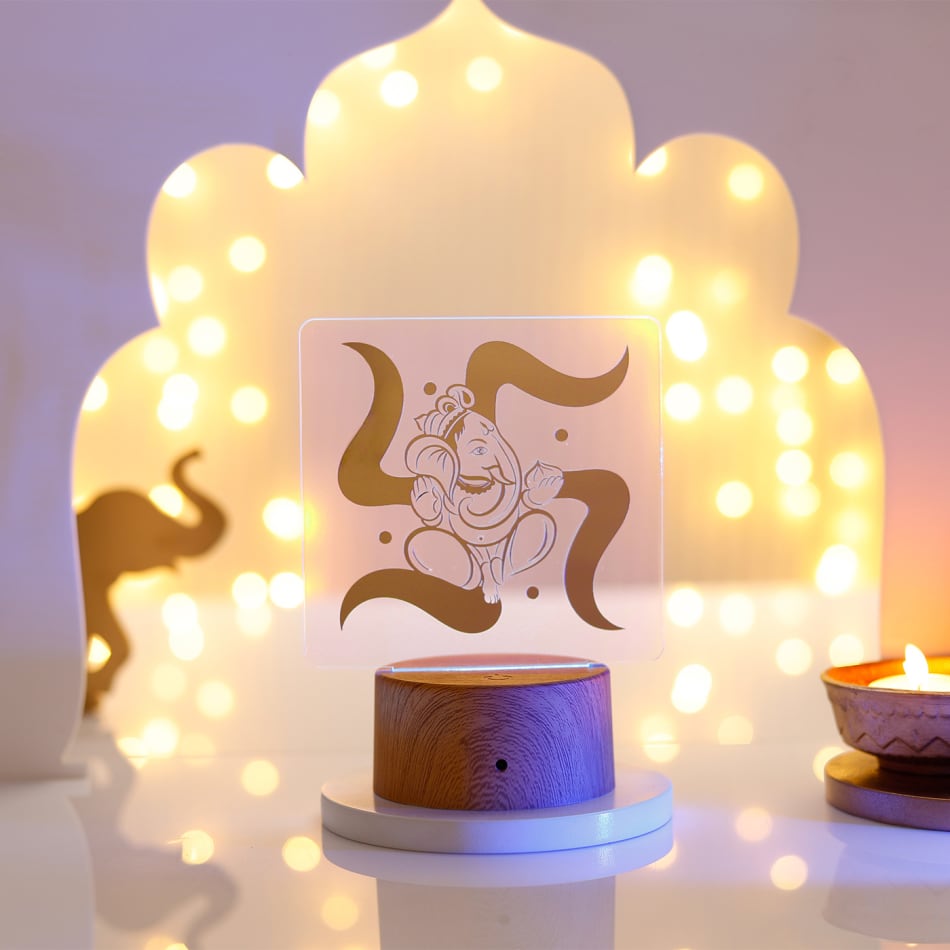 Just like going for pandal hopping during Ganesh Chaturthi and Durga Puja, visiting homes of loved ones during Diwali is a joyful activity for all of us.
The twinkling lights and beautiful decorations are a treat for the eyes on this festival season. You can add more light and beauty to your loved one's homes by gifting them an unexpected present of beautiful and colourful diyas, bandhanwars and readymade rangolis. View some of the best Diwali lights and diyas online at IGP.
Checkout: Best Laxmi Ganesha Statue, Idol Laxmi Ganesh Murti For Diwali
Diwali Decorations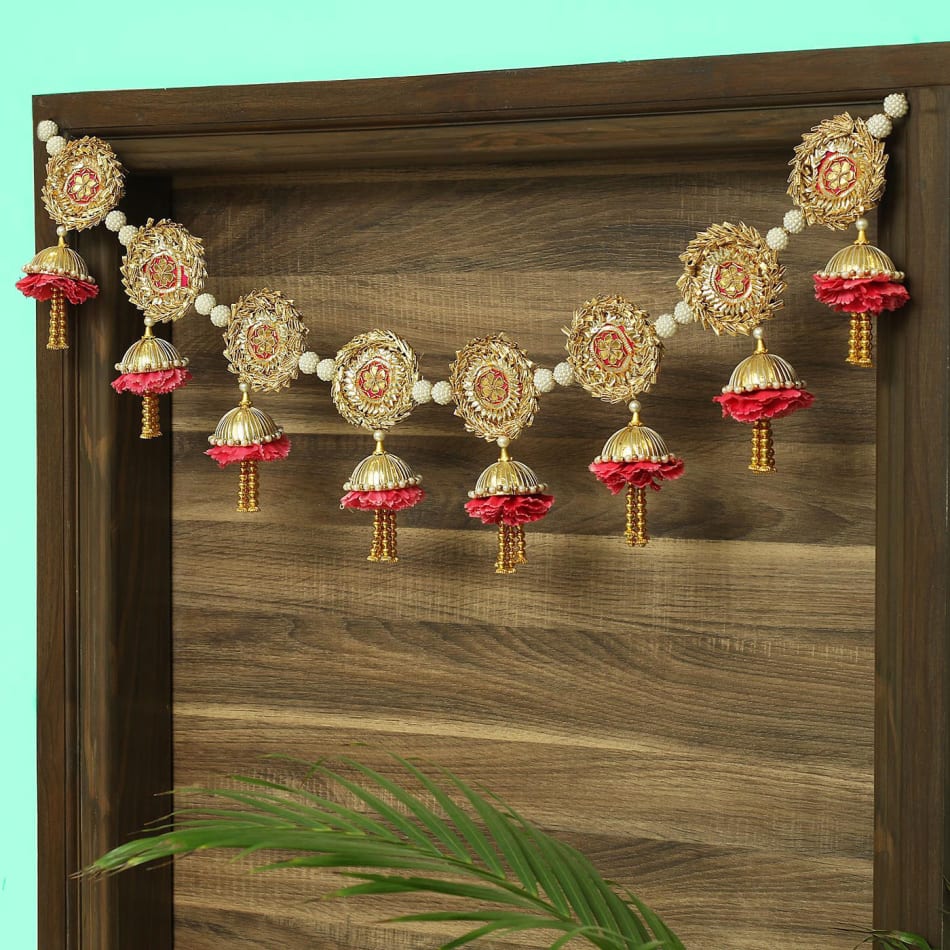 Isn't Diwali about decorating your home with all things new and bright? Then why not consider giving something that will beautify your loved ones home? You will find loads of creative home and living gifts online.
You can gift a diwali kandil,  vintage designed clock, a murti of Ganesh made of semi-precious stone along with a mesmerizing glass puja bell, a designer temple, beautiful serving bowls and trays, metal embossed wall fame, personalized rotating LED cube, graceful vases, floral potpourri with scented candles, and loads more.
Silver Gifts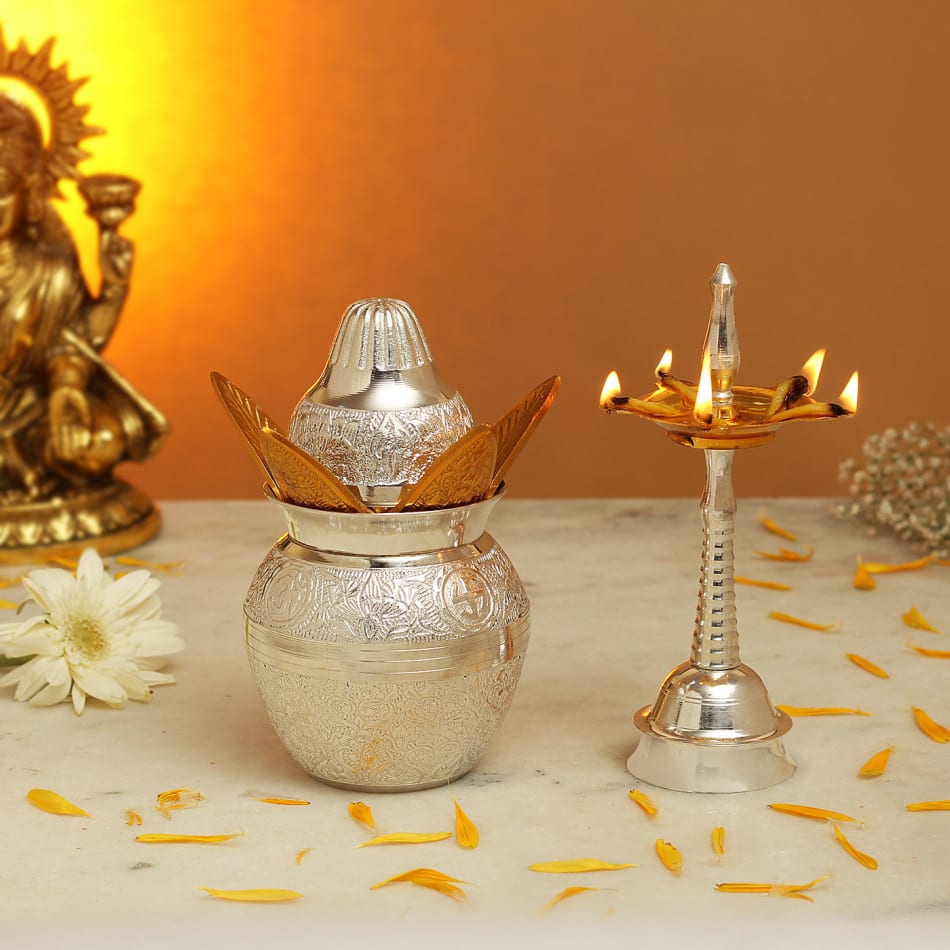 If you are looking for a more hatke gift, pick gold and silver plated items. It is also auspicious to buy or gift things made with these two beautiful metals during Diwali.
Gift a silver plated leaf serving bowl with spoon, silver plated thali with floral shaped diyas, swan-shaped silver plated spoon holder, etc. These not only look distinct and classy but also add a luxurious feel to any table or shelf.
Rangoli
Yes, even Rangolis are a trending Diwali gift these days. Everyone needs a beautiful rangoli inside or outside their homes during Diwali.
Readymade Rangoli is a perfect gift of Deepawali for those who don't have the time or the skills to draw a beautiful rangoli. On IGP, you can find rangolis in designs like the beloved peacock, pearl work, religious symbol, Gods and Goddesses and more. For a complete gift, buy rangolis with diyas.
Diwali Puja Items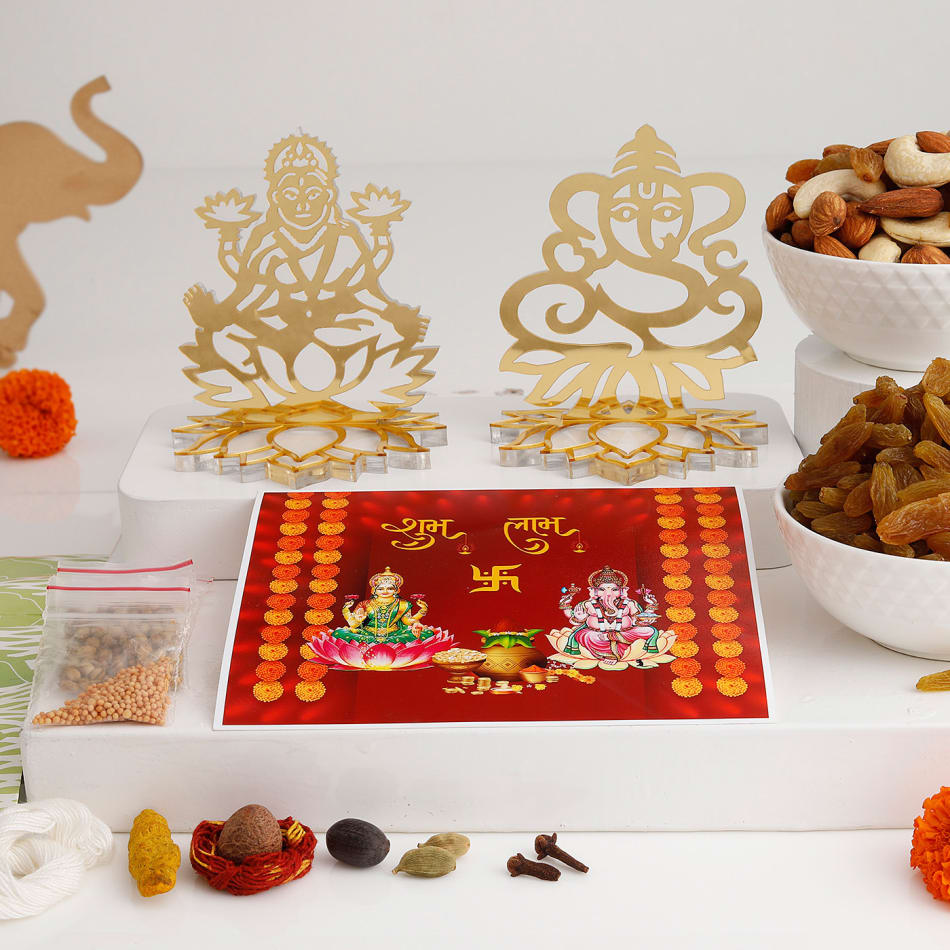 Diwali is a special occasion which signifies the triumph of good over evil. It is celebrated with great pomp and show all over the country. On this day, people dress up in their best clothes, exchange gifts and perform the puja with great devotion.
If you are looking for some Diwali puja item gift ideas, then you can consider the following items:
Puja Thali
A puja thali is a must have item for any puja. It is used to offer puja to the deities. You can gift a beautiful puja thali to your loved ones.
Puja Items
A set of puja items includes a puja thali, a set of puja accessories and a set of puja books. This is an ideal gift for those who are new to the puja rituals.
Puja Books
A set of puja books is a great gift for those who are interested in learning more about the puja rituals.
Puja Accessories
A set of puja accessories includes a set of puja items, a set of puja books and a set of puja thalis. This is an ideal gift for those who are new to the puja rituals.
Checkout: Send Diwali Gifts Online to USA to Delight Your Loved Ones
Diwali Food Items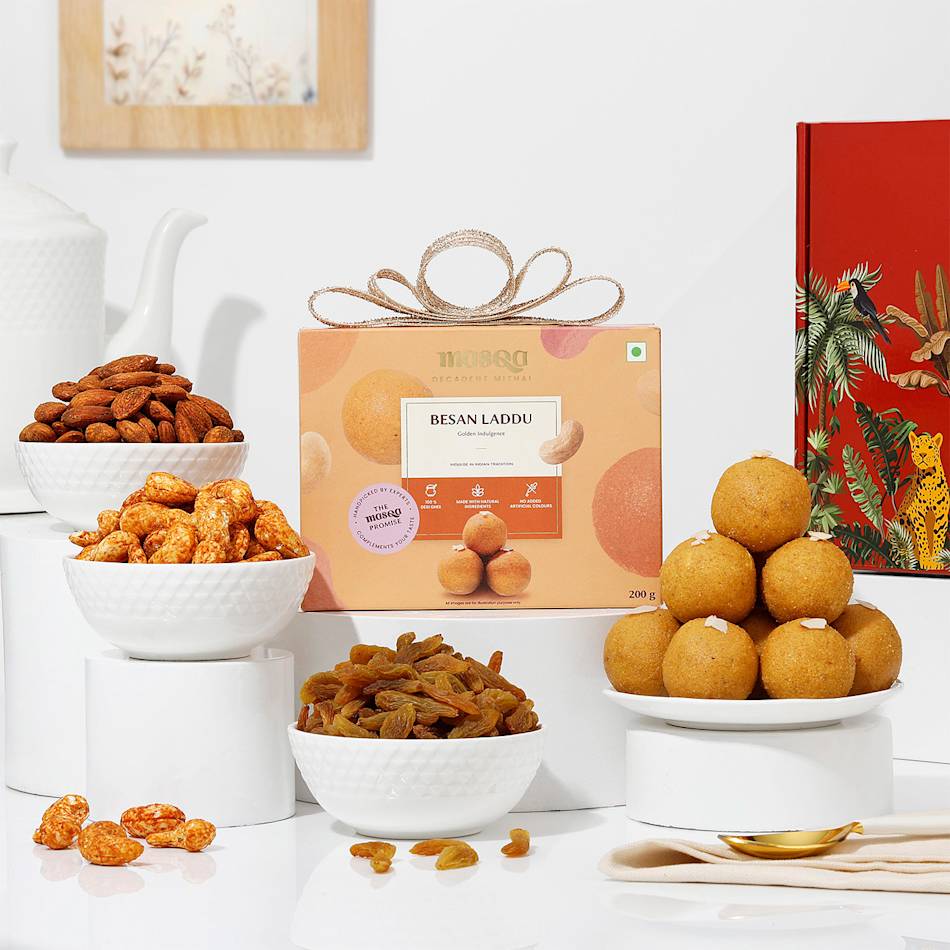 Diwali is just around the corner and if you are still looking for gift ideas, then consider giving food gifts. Food gifts are always appreciated and they show that you care about the person you are giving them to.
Here are some Diwali food gift ideas that you may want to consider.
Sweets
Sweets are always a good choice for a Diwali gift. You can get sweets from your local Indian grocery store or you can make them yourself. There are many easy recipes for making Indian sweets available online.
Spices
Another great Diwali food gift idea is to give spices. Indian food is very flavorful and spicy. Giving someone a gift of spices will allow them to enjoy the flavors of India even more.
Tea
Tea is another great Diwali food gift idea. India is known for its delicious teas. You can find many different types of Indian tea at your local Indian grocery store.
Herbs
Herbs are another great Diwali food gift idea. India is home to many different types of herbs. You can find these herbs at your local Indian grocery store.
Gift Vouchers
Just like giving sweets, shopping is also a kind of ritual during Diwali, which every one of us loves to follow! Let your loved ones indulge in some more shopping for themselves, their homes or close one by giving them a gift voucher.
If your loved one is a fan of books, send him or her a voucher of Amazon or Crossword or any other popular bookstore. Gift a voucher of Lifestyle, Big Bazaar, Shoppers Stop, etc. so that your loved one can buy more clothes, shoes, etc. for the festival.
Personalized Mugs and Tea Sets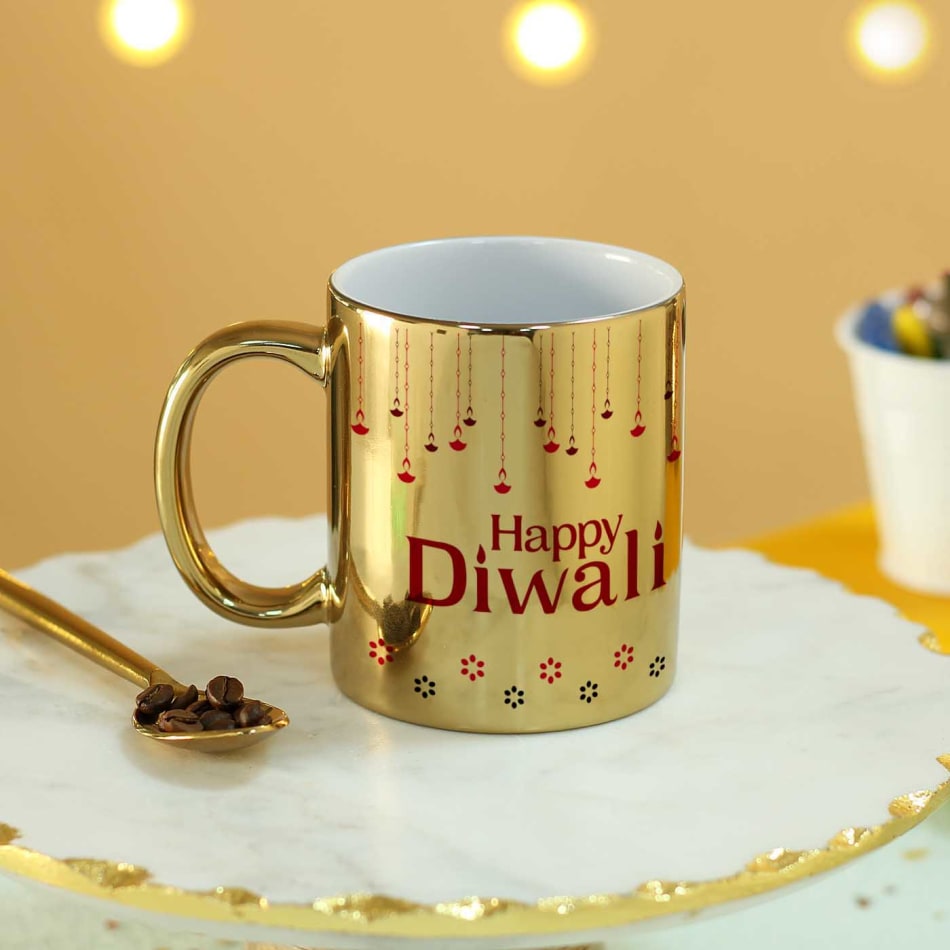 Let us tell you that employees love receiving personalized mugs and tea sets. Make it unique for each of your employees by writing an apt message for them. They are sure to love your gesture. After all, appreciation also plays a vital role in an employee's happiness and satisfaction at work.
Diaries and Pens
So let them be organized in their personal and professional life. One doesn't always have to be a boss while working with employees but you can mentor them too.
So inculcate a habit of organizing their work with a thoughtful gesture of presenting them with personalized diaries and pens. Check out some of the best personalized diaries and pens online here.
Plants
Make the occasion of Diwali a means to spread the message of green environment through plants. Gift an indoor or outdoor plant and ensure your loved ones thrive in a clean, peaceful and soothing work and home environment.
Also Read,
Rangoli Designs for Diwali: 50+ Beautiful and Easy Patterns
Best Diwali Wishes, Greetings & Quotes for Friends and Family in Hindi
11 Best Home Decor Ideas for Diwali in 2023
09 Housewarming Decoration Ideas that Work Wonders
7 Unique Ways to Celebrate Diwali and Spread Happiness