Simple Flower Decoration Ideas at Home
There is no denying that beautiful flower arrangements can instantly transform the look of any space. Even the simplest of flower decorations can be an eye-catcher, if done tastefullyLook at Ranbir and Alia's simple and minimal floral decor for their intimate home wedding- classy and elegant to say the least!
Most people are starting to use flowers as decorations in their home. For instance, you can put some flowers in your living room and also in your kitchen. In addition, you can also decorate your bedroom with flowers. There are many  ways to decorate your home with flowers.
Without a doubt, flowers play an important part in any Indian celebration or rituals, no matter how simple or extravagant they may be.
If you are looking for simple flower decorations for home to adorn your house, here are 08 easy flower decoration ideas to incorporate at home:
Flowers in a Glass Fish Bowl (No Water)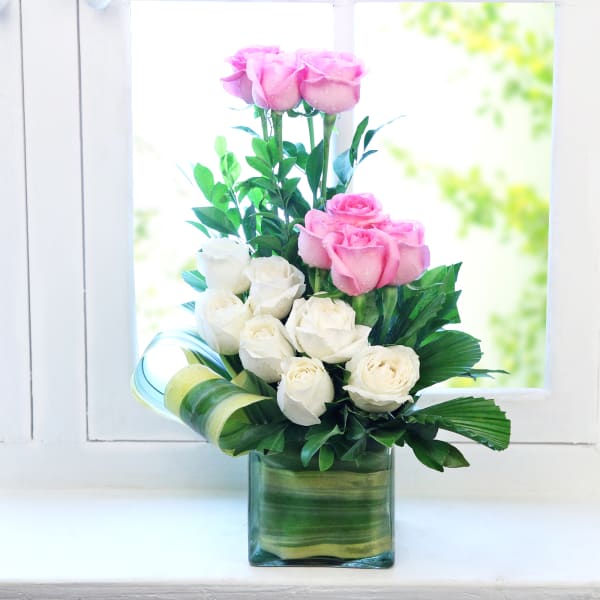 One of the simplest flower decoration at home ideas is to place some white lilies or beautiful orchids in a small, glass fish bowl. Add a string of fairy lights to it and place this arrangement below a warm light to get the most of its charm. You could also keep this as a table decoration or centerpiece and it won't fail to impress.
Acrylic Wall Mounted Bowl with Flowers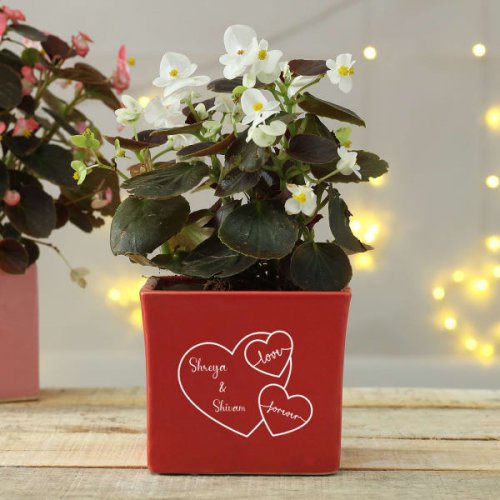 This unique wall hanging is the definition of perfect use of space. Once mounted onto a wall, it can be half filled with water and you can add a climber like a Money Plant to it.
You could also place small flowers with their roots/ cuttings in the water. Add some coloured stones and even a fish if you please. This is a great addition to your home decor as well as a simple flower decoration idea.
A Terrarium of Dried Flowers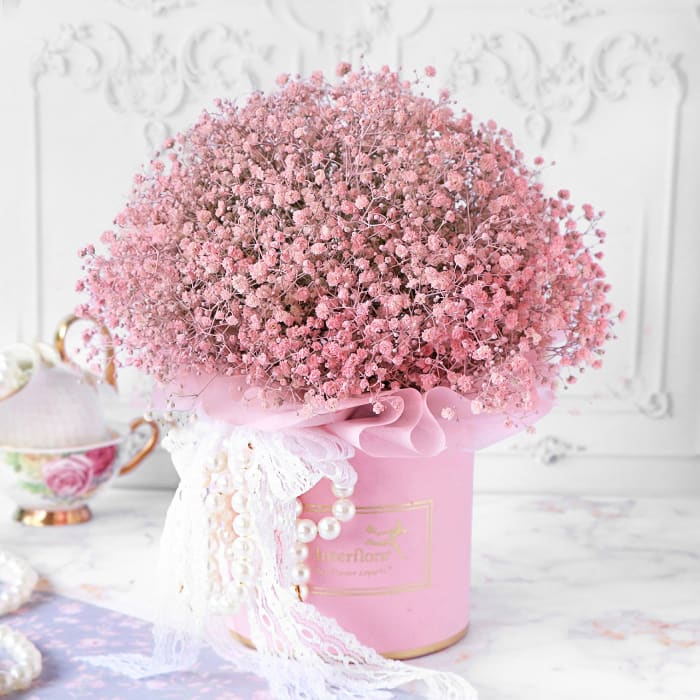 This simple flower decoration at home can be achieved with a terrarium jar, some coloured sand and a beautiful assortment of air dried flowers. Start by putting the coloured sand as a base and arrange your dried flowers from bigger to smaller ones according to the foliage you've envisioned.
This will give you an amazing table decor that will leave your relatives asking you how to make one for themselves.
Flowers in a jute basket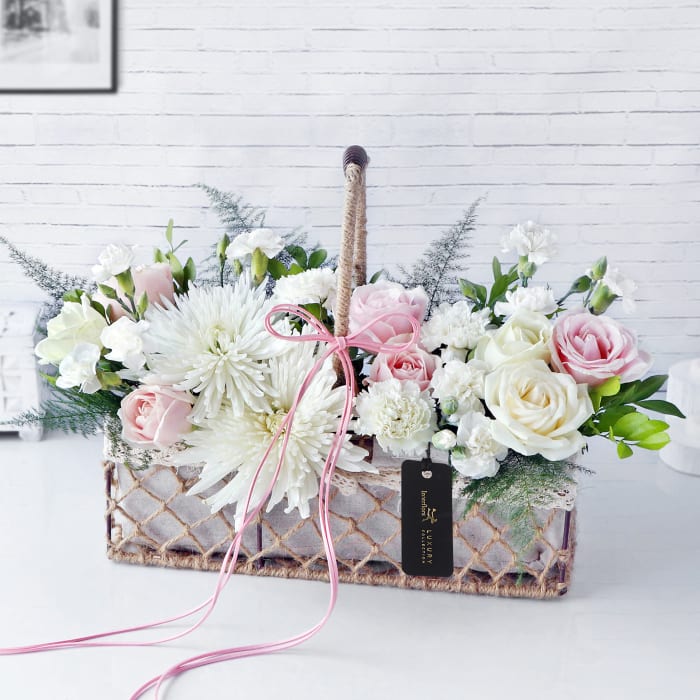 One way of sprucing up your home is by adding a combination of different coloured fresh flowers to your room. Bring the perfect bloom to your day by choosing from so many flowers of different sizes, colours and shapes.
Place them in a cute little jute basket and keep it on your side table. This simple flower arrangement is enough to brighten your room. With so much variety, how can you go wrong!
Brass bowl with lotus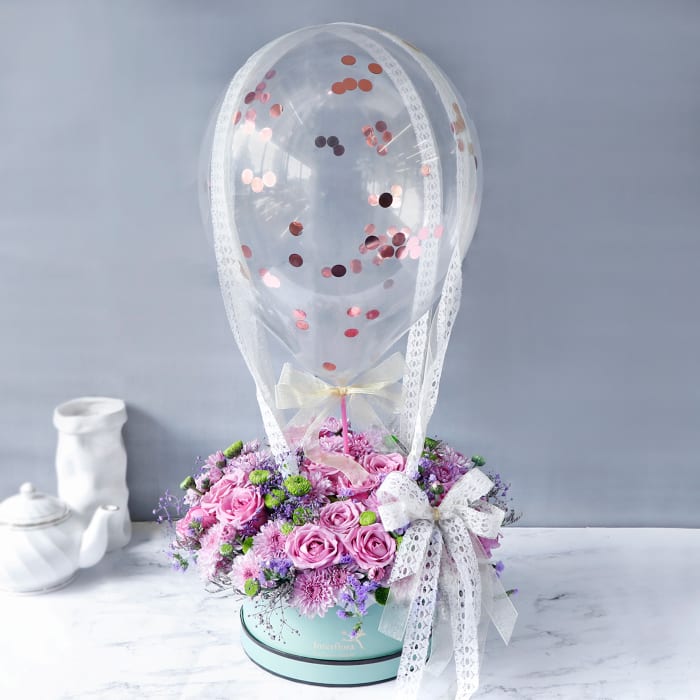 This is one of the most common home decor involving flowers but still the easiest and chic one. Take a rounded brass bowl, fill it with water and place a few lotuses in it. You can also add some floating, scented candles to this and soak in the essence of this mesmerizing floral decor.
Place it near the entrance of your door or any other place of your choice. Typically, the lotus flower is a lucky symbol and it is believed to attract wealth. All the more reason to use it in your decor.
Puja thali Flower decor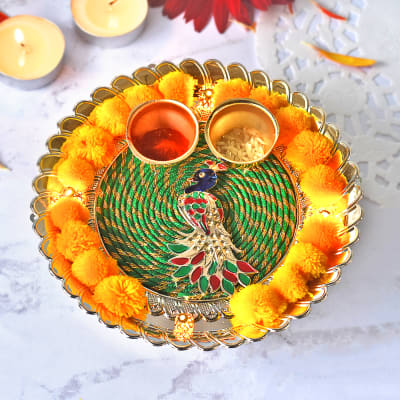 Puja thalis are always decorated with flowers and that's what makes them even more attractive. You can make small rose garlands of different coloured roses to adorn the rim of the puja thali.
Then, you can fill the center with white and yellow petals and add a big chrysanthemum in the middle of the thali. This simple flower decoration for pooja at home will not only spread their mesmerising fragrance everywhere but also impress every guest.
Vertical garden wall flowers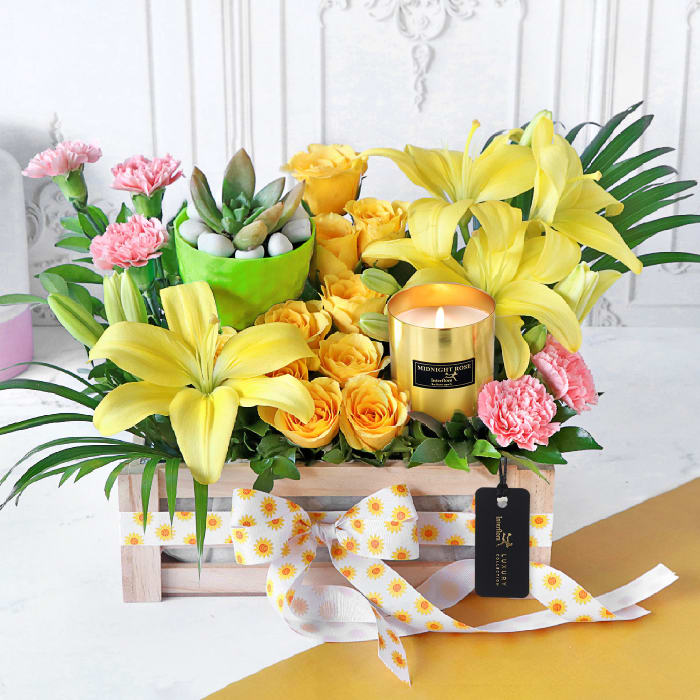 Vertical gardens not only liven the wall, they also look extremely attractive with clusters of brightly coloured flower balls that make an insta worthy spot. Invest in putting up a vertical garden in your house and see your space transform beautifully.
Flower Centerpieces for Home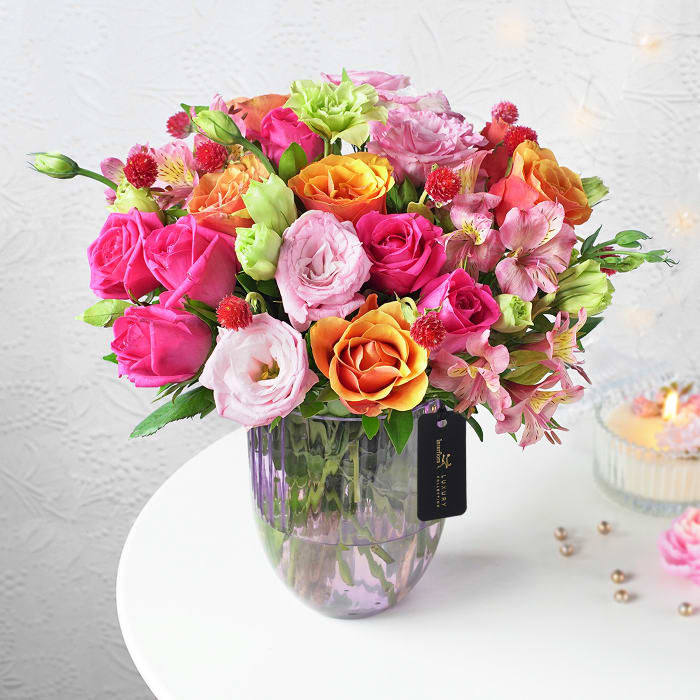 When choosing a vase for your centerpieces, consider the color of your flowers, as well as the overall theme and style of your wedding. Tall vases are often used for more formal centerpieces, while shorter, rounder vases work well for more casual affairs.
One of the most important things to consider when designing floral arrangements is the height of the vase. You'll want to make sure the vase is tall enough to show off the flowers, but not so tall that it overpowers the rest of the table.
If you're looking for something a little different, try using a unique container for your centerpieces. Mason jars, teapots, and even fishbowls can make great vessels for your flowers. Just be sure to choose a container that fits with the overall theme of your house.
There are a few things you should keep in mind while decorating your home with flowers. First, you need to choose the right kind of flowers. Second, you need to make sure the flowers are in season. Third, you need to make sure the flowers you choose will go well with the rest of the decorations in your home.
One of the best ways to choose the right flowers for your home is to look through IGP flowers. IGP.com is a leading online gifting platform that offers a wide range of flowers for all occasions. You can easily find the perfect flowers for your home and have it delivered to their doorstep with just a few clicks.
Also Read,
The Best Flowers for All Seasons
Simple Anniversary Decoration Ideas at Home to Celebrate in Style
Parijat Flower Information – Benefites, Side effects & Uses
Dadar Flower Market: Mumbai's Vibrant Wholesale Flower Hub