Flowers spread love and happiness. Gifting flowers immediately bring a huge smile to a receiver's face, regardless of age or outlook. Whether it's a single red rose or a bouquet of 100, the recipient will enjoy it, strengthening your bond with them. Flowers are presented for various events and purposes, including anniversaries, birthdays, and festivals, and to express feelings.
Giving someone flowers makes you pleased as well as the recipient. So, if you want to spread joy more frequently, follow these steps.
Importance Of Giving Flowers As A Gift
Giving flowers as a gift is of great importance as they allow us to express emotions and sentiments in a meaningful way. Flowers have the ability to convey feelings that may be difficult to express in words alone. They hold symbolic meanings that can add depth and significance to the gift.
Whether it is love, gratitude, friendship, or sympathy, different types and colors of flowers can effectively convey these emotions. The act of giving flowers as a gift shows thoughtfulness and care, making the recipient feel special and appreciated.
It is a timeless gesture that transcends cultural and language barriers, making it universally understood and appreciated.
Flowers are sweet and nice, smelling their best. Gifting them to someone helps connect on an emotional level. There are various types of affection that one can share through flowers. Whether joy, romance, heartfelt sympathy or an apology, a flower gift from IGP helps communicate it all most elegantly.  
Top 10 Flowers For Gifting In India
Are you confused about the best flower gift to give to someone? Then here are some ideas. 
Rose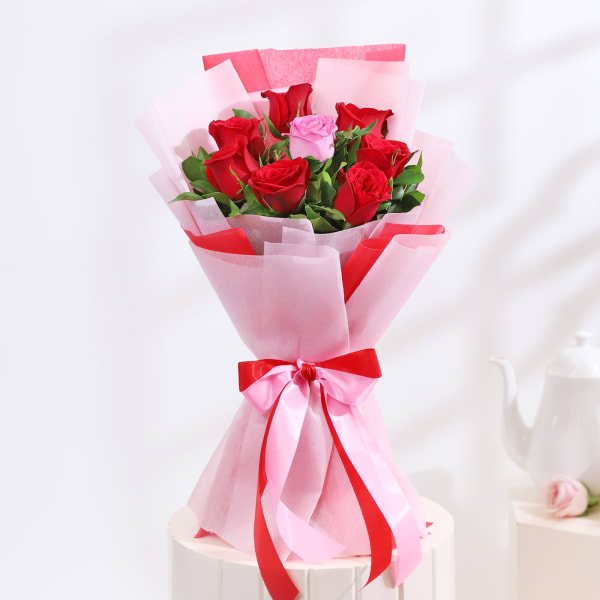 Roses signify romantic love, with the Red one being the sole bearer to help explain your romantic feelings for someone. There is evidence of Roses being associated with romantic affection across Roman and Greek mythology. These stand as the ultimate symbol of consistent love. 
Send roses online to express your heartfelt emotions and ignite the flame of love in your special someone's heart.
Marigold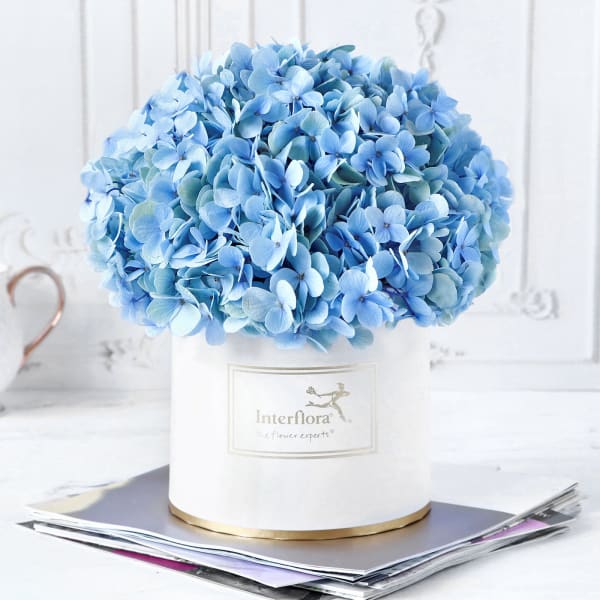 Consider gifting your loved one some Marigolds to celebrate their creative and warm nature. Also, these particular flower types symbolise divine, auspiciousness and purity. A strong fragrance in Marigold is believed to ward off evil spirits and negativity. 
Jasmine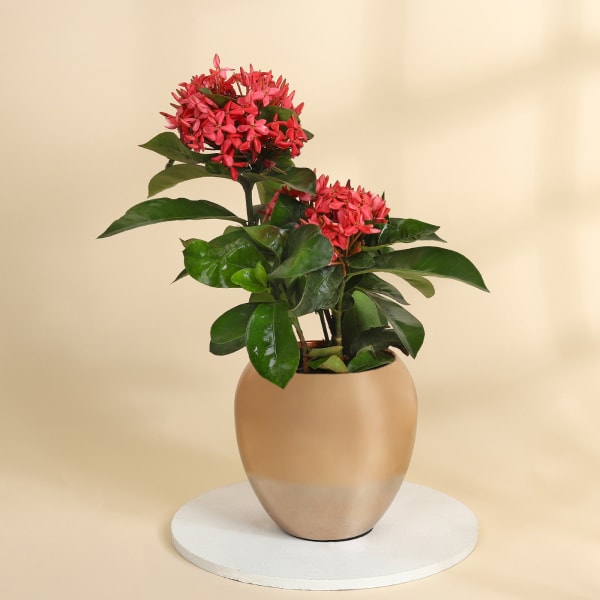 Per traditional beliefs, the Jasmine flower as a gift symbolises sensuality, love and romance. White jasmines are known for respect and honour, defining the ultimate meaning of purity and motherhood. The flower's name ultimately translates as "gift from God," helping you create deeper relations with the receiver. 
Lily
According to religious iconography, you can always gift someone a bouquet of Lilies to symbolise rebirth, innocence and purity. For a new mother or a would-be, lilies can be the perfect gift option, provided it represents fertility and femininity.
Orchid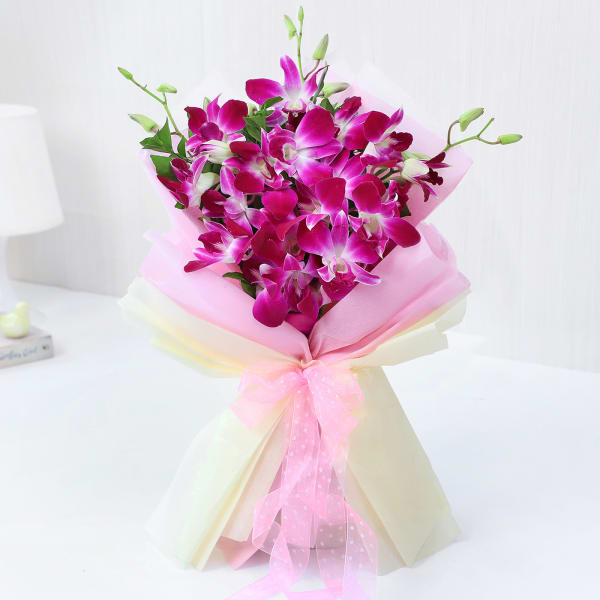 Orchids can be the best gift to someone starting their career or a new journey in life. The flowers bring good luck, release stress and maximise happiness multi-folds. Consider gifting Orchids when you want to celebrate precious moments. 
Carnation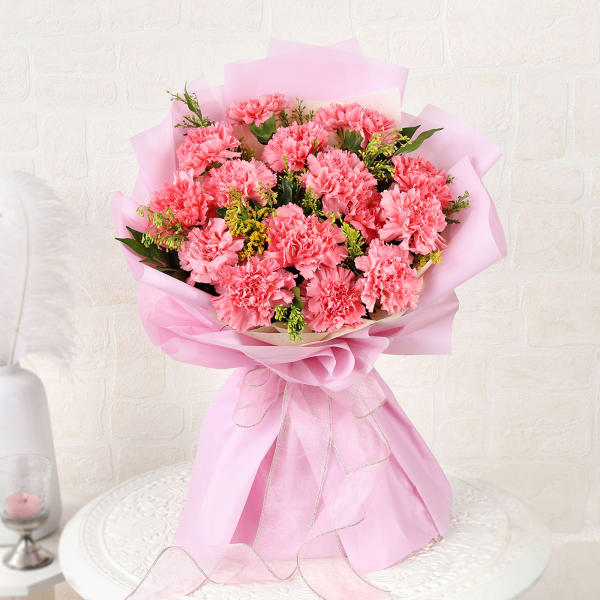 Carnations can be the best if you want to ditch the regular Rose but still celebrate love. Also, these flowers symbolise familial love, which you can express by buying some for Mother's Day or Anniversary. 
Sunflower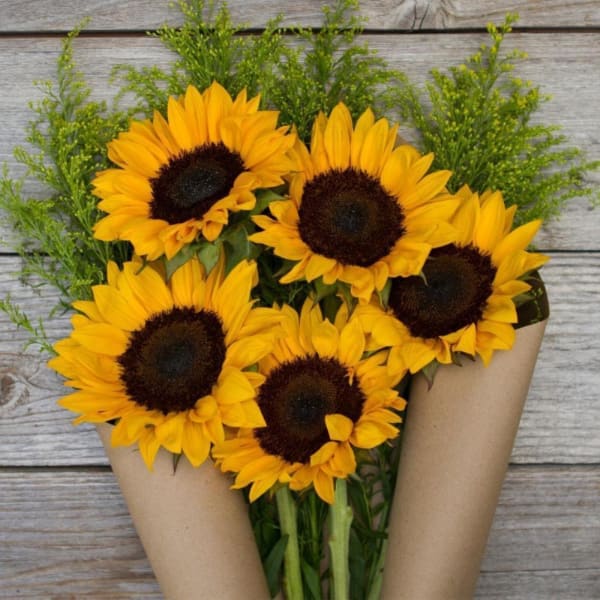 Sunflowers are known as happy flowers that you can gift a person to wish them heartfelt joy and everything nice. Also, it forms a great birthday gift, provided most of the varieties signify lasting happiness and long life.
Gerbera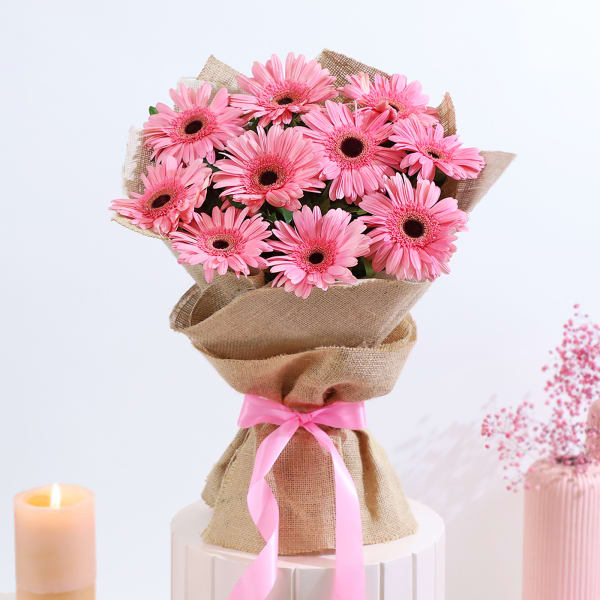 You can always gift Gerberas as a gift on birthdays and anniversaries. Since the same symbolises innocence, cheerfulness, loyal love and purity. Also, these are available all around the year. 
Hibiscus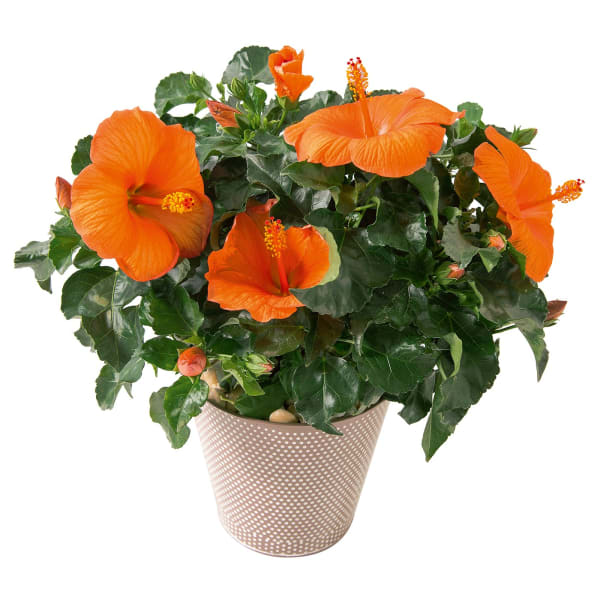 Though most importantly used as the main flower to worship all the Gods and Goddesses in India, Hibiscus also stands for cheer, joy, positivity, wealth and good luck. Gifting purple Hibiscus signifies knowledge and wisdom. 
Lotus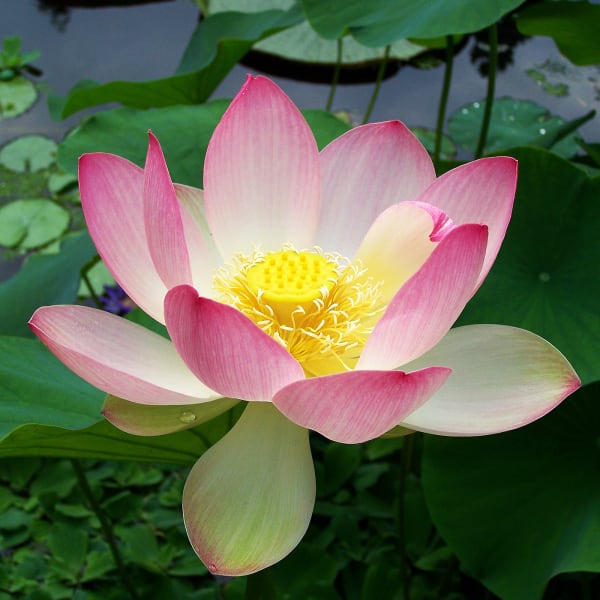 The very reason that Lotuses bloom in the mud without stains, they stand as a symbol of purity. You can gift a Lotus to someone to celebrate strength, rebirth and resilience because it blooms to light from the dark underwater. 
So that is all, explaining the top 10 Indian flowers that can also be a nice gift, helping you celebrate the various achievements, joys and hard work throughout. All you need to do is select one and send it as a gift, spreading happiness. 
Also Read, 
10 Romantic Flowers Other Than Roses To Impress Your Love
Find Out Why Flowers Are A Great Gift Emotionally
Special Occasion Flowers: Fresh Flowers for Every Celebration
13 sure shot ways to impress a girl 
10 Reasons Why Personalised Gifts are the Best for Any Occasion