Christmas Decor Ideas to Make Your Home Sparkle
Well, it's December and there is just one thing that we associate this month with. As we descend all the way to December, we hear carols being belted, the sound of rustling paper, and shouts of Jingle bells.
Of all the festivals that we celebrate, Christmas is the most widely celebrated festival across the world. People celebrate this festival in their own way with different sets of practices. However, one thing that remains common throughout is decorating their houses with Christmas decorations items and exchanging Christmas gifts. It is celebrated in 25th of December, and prompts us to decorate our living spaces with various Christmas Decorating Ideas. However, the thoughts and ideas of decorating our houses are different for everyone.
To avoid confusion and make the most of this time, here we get you a set of Easy Christmas Decorating Ideas that are quite simple to implement with no or less cost involved.
Make Santa With Balloon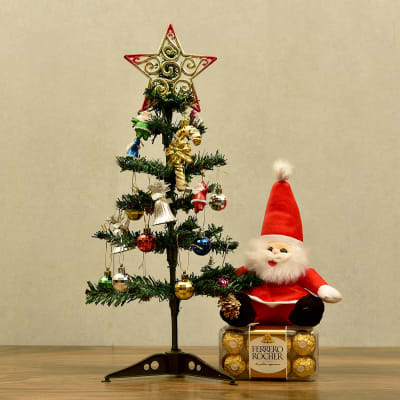 You can make Santa Claus with white and red color balloons for Christmas party. However, these days there are statues of Santa Claus in the market, if you want, you can also make it a part of the decoration of the house. Put them at the main gate of the house or the entry gate of the hall.
Hanging wreaths on Gates
You can hang wreaths at your windows, door- both inside as well as outside. It adds a little more Christmassy spirit to your house and of course, visitors.
Wall Fraught With Christmas Cards
Put the Christmas cards you receive into some good use by decorating your walls. You can keep a wall reserve for tagging all the Xmas cards you receive. If not all, then you can go with the ones which are best in design. This again forms a great Beautiful Christmas Decorations idea.
Plants

Take the hint from the Christmas tree. Give the tree some company and invite all its friends over to your house. Succulents and indoor planters in beautiful pots are a blockbuster hit as the season's most favorite interior decoration.
Irish themed Christmas tree
Ireland is famous for its rich culture and varied themes of Christmas trees. You can make your living room mesmerizing by placing the tree it the corner. It will truly be an attention seeking spot, making one of the best xmas decoration ideas for homes.
Sneak in lots of gifts, a Christmas cakes, showpieces, teddies, chocolates, and anything you love under the soothing shade of the sparkling Christmas tree. Remember, that's your happy place and you need to fill it with things you absolutely love. 
Decorate Xmas Tree with Toffee and Chocolate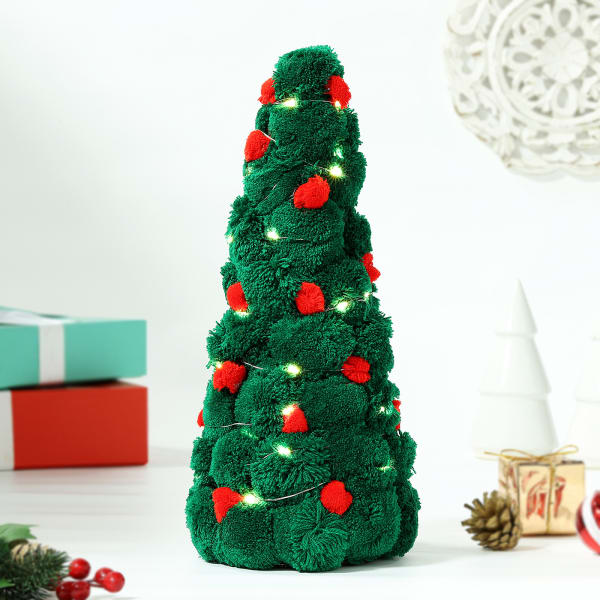 You can hang candy, chocolates, lollipops on the tree to decorate the Christmas tree as well as attract the attention of the children. Children will be very attracted to see the food items on the Christmas tree. They will love this decorated tree of yours.
Tag Christmas Tree With Beads and Stars
Turn your home into a barn and get ready for baby Jesus to arrive! Look, mother Mary and Jesus are so happy to welcome the son of God! Create a nativity scene so realistic and beautiful. Don't forget anyone, be it the sheep, shepherds or the angels…coz the more, the merrier Christmas. 
Put your thinking hat on and decorate your Xmas tree with jazzy craft items. You can decorate it with colorful beads and balls. Tagging the tree with stars will enhance its overall look. To take its look to the glory, you can warp a string of colorful lights.
Add Garland and Jingle Bells on the Door
Adding garlands will definitely complement your wreaths. You can drape garlands with fruits, flowers, and colorful beads to make it look attractive.
Fairy lights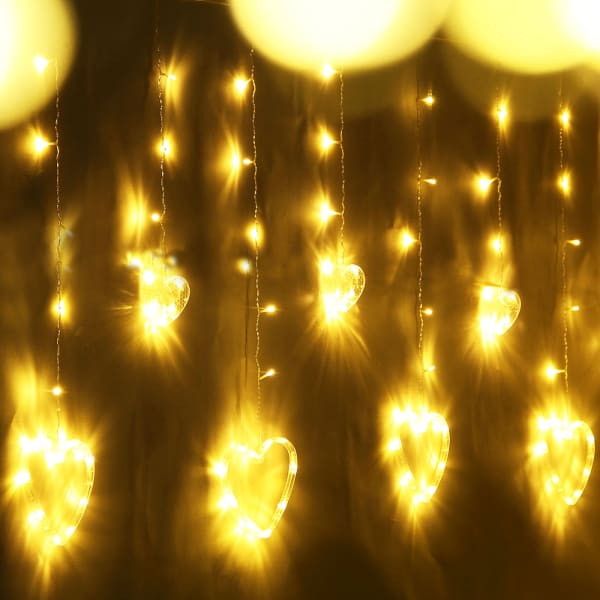 Fairy lights are used to decorate the room even in ordinary days. With this, you can decorate the gallery or balcony part of the house by attaching artificial flowers. During the party, make such a corner of the house, which is best for the photo session. Apart from fairy lights, you can also decorate this place with colorful lights
This season take some time out to illuminate your house. Don't even leave a corner! Just lay across the Christmas lights, LED bottle lamps, danglers, and lanterns…coz what is Christmas if not loads of colors and brightness!
Candles
A beautiful Candle is a complete Christmas decor in itself. And when you pair the candles with bright & beautiful candles, the decor turns amazingly exceptional. Great way to spice things up on your bare walls near the mantelpiece or consoles.  
Something that can add coziness to your house. A light flick of a candle will make your space look brighter and better. There are scented candles which are available online. It creates an amazing ambiance.
Office Deck Special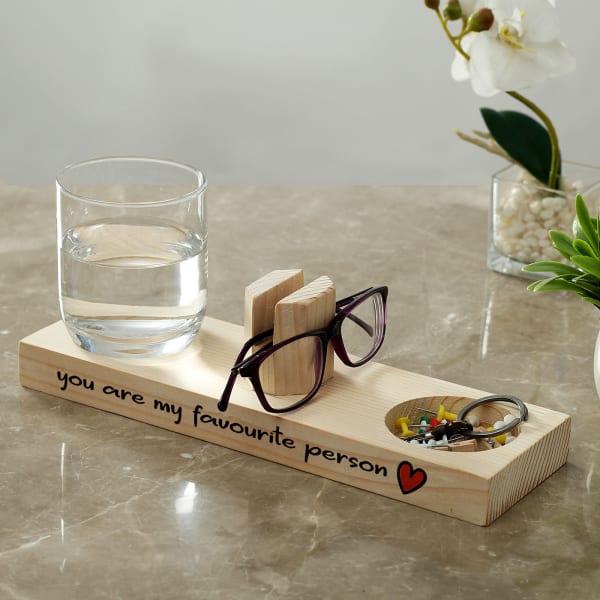 You miss your office desk and the Christmas decorations at your workspace. Well, worry not you still have a place where you work…..decorations are still on! This Christmas season, give your desk a complete makeover with trendy pen stands, stockings, and sizzling decor pieces. 
Setting Up Your Dining Table
Finally, when everything is set up and lit, it is time for your dining place to make some moves. We expect our closed ones on Christmas dinner. Make sure, your dining accessories are placed well at right places to make it look more organized and make it convenient.
All of the above-mentioned ideas are way simpler to implement. Keep it simple, keep it cute. If you are looking for Christmas decorations online then IGP has Christmas themed gifts and items to make your house sparkle on this occasion.
The experts of the company have curated a portfolio especially for this occasion. With these many decoration ideas, your house will speak out something on the day.
Till then, let us all remember that Christmas is the season of making wishes and we hope God makes all our wishes come true and let us all tell our loved ones
Read More,
How Do People Celebrate Christmas Around the World?