What Makes a Birthday Cake Special?
A cake is mandatory for every celebration. Whether it is a birthday, anniversary, engagement or wedding, you can never afford to plan a party without the cake.
It adds to the charm, filling the room with a lip-smacking aroma of strawberry, vanilla, chocolate, pineapple or whichever flavour you like.
Now coming to the question, "what makes a birthday cake special?" Besides bringing more joy to the occasion, a birthday cake represents a person's achievements and accomplishment in life. Also, it marks your birth-day!
Delicious Cakes for Birthday
Planning the ideal birthday celebration, surprising your wife on your anniversary, or simply commemorating an important occasion would be incomplete without a wonderful cake to complement the moment.
IGP's extensive collection of designer cakes and more spoils you for choice when it comes to completing your ideal festive needs.
These delectable cakes, each with its own unique cake flavors, are sure to satiate your sweet tooth and leave you wanting more. These delicious treats are sure to wow your guests and earn you compliments.
These cakes arrive in immaculate condition, adding to the visual appeal that is guaranteed to impress. Regardless of the occasion, IGPs fast deliveries and products that are the most enjoyable and reliable gift option always manage to lure the gastronomic spirit of your loved ones.
The incredible attractiveness of spongy cake layers undoubtedly awakens the gourmet in your loved ones and makes their mouths water. Freshly baked goodies are delivered to your doorstep at the click of a button anywhere in India.
Various types of birthday cakes are available online, offering quick solutions to last-minute plans. Or else customised options are also there for pre-planned celebrations. So suit yourself for the different types of cakes for birthday by going through the list below.    
Black Forest Cake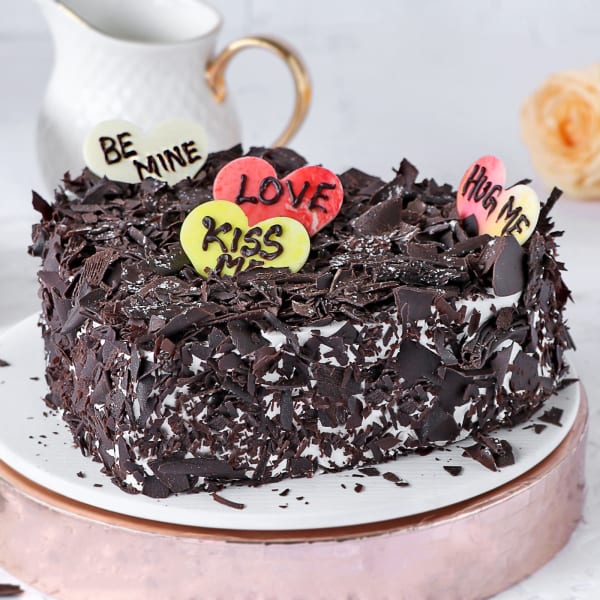 Several layers of chocolate sponge cake are sandwiched with whipped cream and cherries in this rich and delicate confection. Whipped cream, maraschino cherries, and chocolate shavings are added to the top. This is a feast for the eyes as well as your taste buds.
Special Butterscotch Cake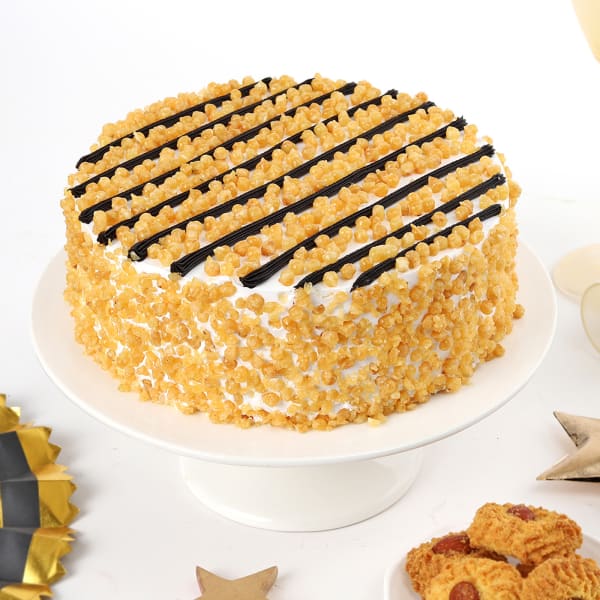 A classic English pleasure, a super soft and tender brown sugar sour cream cake stacked and topped with creamy butterscotch sauce, is moreish for more.
Truffle Delight Cake
This decadent delight is loaded with sinful chocolate ganache and is an all-time favorite bake to gorge on.
Fresh Fruit and Almond Cake

Cream Cheese, whipped cream, and fresh seasonal fruits to top it off beautifully, this fruit cake would be the ultimate eye-catcher.
Sheet Cakes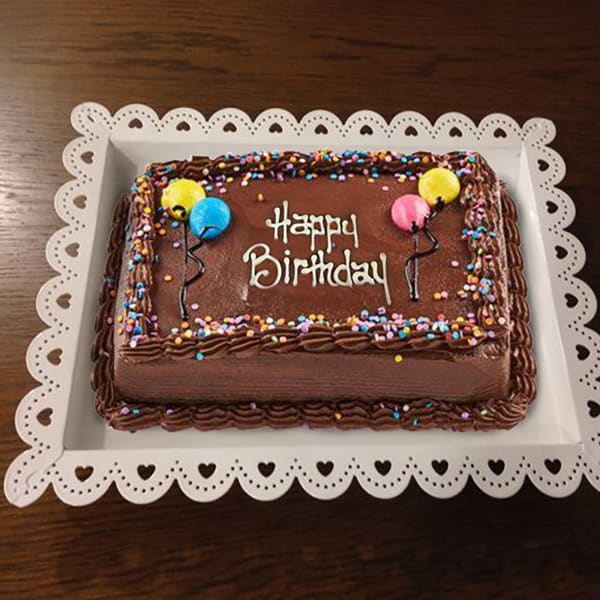 When planning a party comprising a considerable guest list (more than 40 people), sheet cakes can be the saviour. This type has continued to be a popular option among all the birthday cake varieties for decades.
You can always choose a customised sheet cake and discuss your desired size, flavour and colour.  
Cupcakes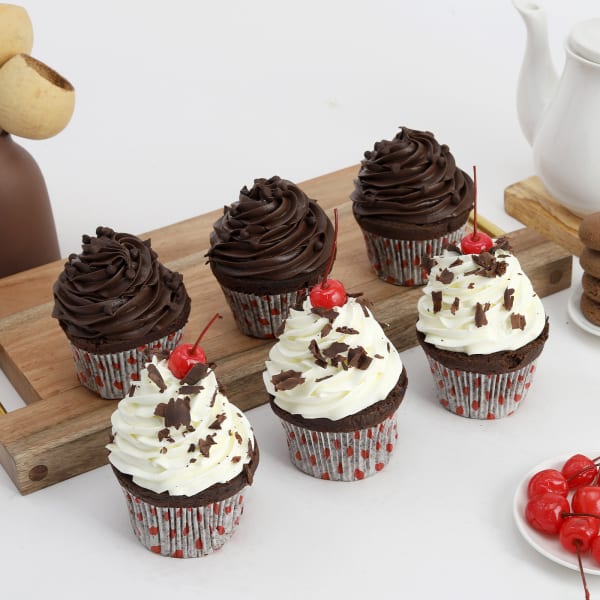 For a minimalist, less is always more! Cupcake fits in easily when you are on a diet, celebrating on the go or looking for options that can be incorporated as a return gift.
Also, good for a single serving and is easy to store. No cutting, no fuss and voila! Everyone gets to enjoy your birthday party with a cake. 
Cheesecakes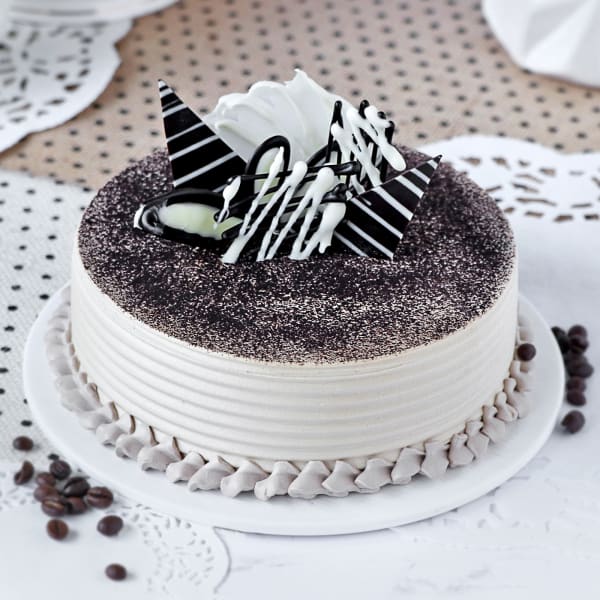 Of all the variety of cakes for birthday, cheesecakes are on the fancy side. This popular dessert item can be a good option for your birthday. You can use the traditional cheesecake or customise it with strawberries, bananas and pineapple. Options like no-bake, cotton, and New York-style cheesecake are also flavoursome.   
Bundt Cakes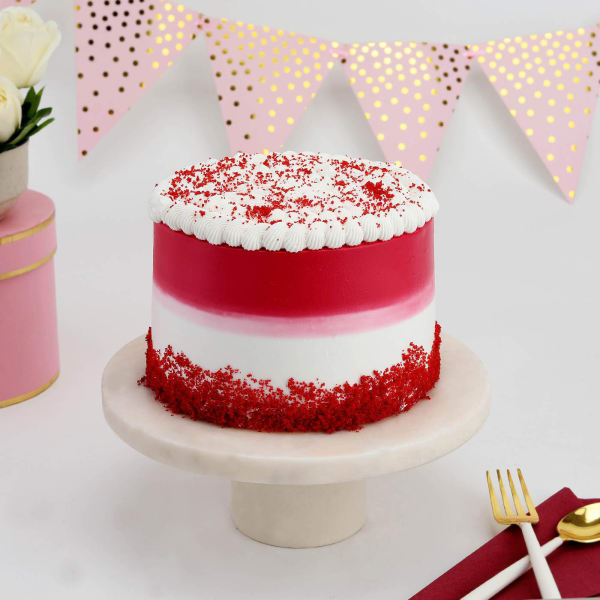 Owning a name from the popular German word "bundkuchen" (a cake for gatherings), the cake does justice to everyone's appetite. You can definitely go for a Bundt cake if you want something eye-catching and high on the decorative side.
But do remember, it will not be a regular cake and is certainly based on the denser side. 
Layer Cakes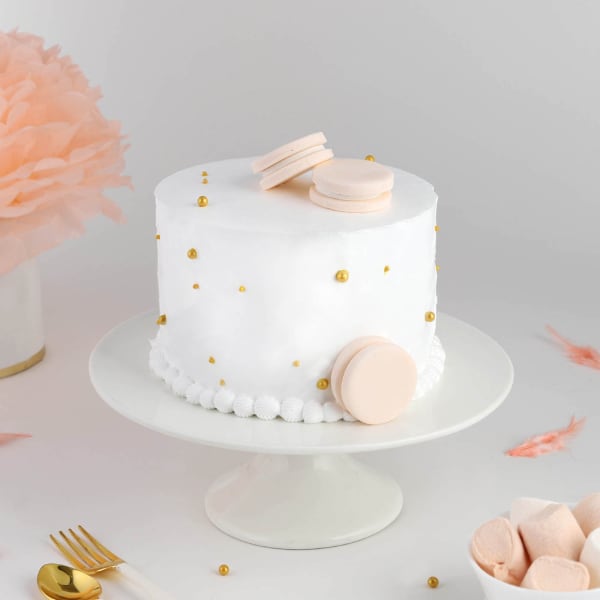 While every birthday is special, some call for extra celebrations. A layer cake with all those delicious flavours at different levels will suffice your day. The best part is you can add in as many layers as you want, customizing the world best birthday cake.
To date, the most number of layers stands at 260 in a layer cake by The Watkins Co Winona USA. Why not plan to surpass this record with your birthday cake?  
Ice Cream Cakes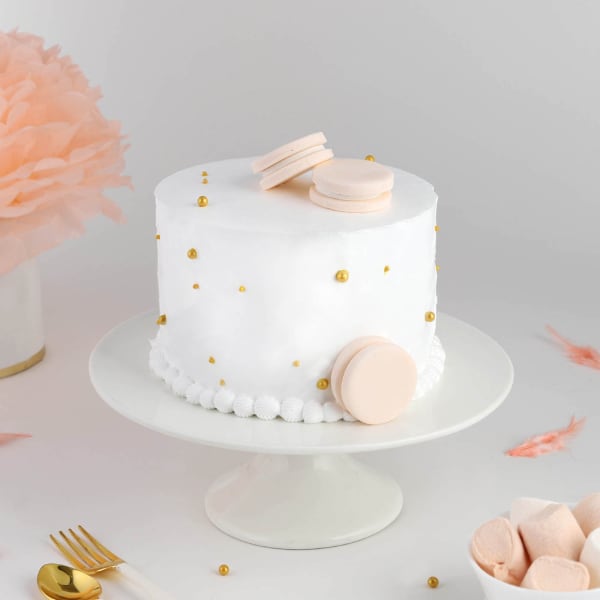 Are they delicious? Yes! Can you customize them? Yes! Suitable for birthdays? Yes! So why not get an ice cream cake this birthday? But make sure you have enough space in the refrigerator until the guest arrives.
With this cake, you can go for different ice cream flavours stacked in layers or customise the base with a simple cake followed by ice cream toppings.
Belgian Dark Chocolate Ganache Cake
Rightly called the best chocolate in the world, Belgian chocolate is smooth, creamy and full of flavor. And it is the core flavor of the rich and delicious cake.. The layered half kg cake is covered with a creamy rich ganache to add that bang of flavor to your celebrations.
Classic Red Velvet Cake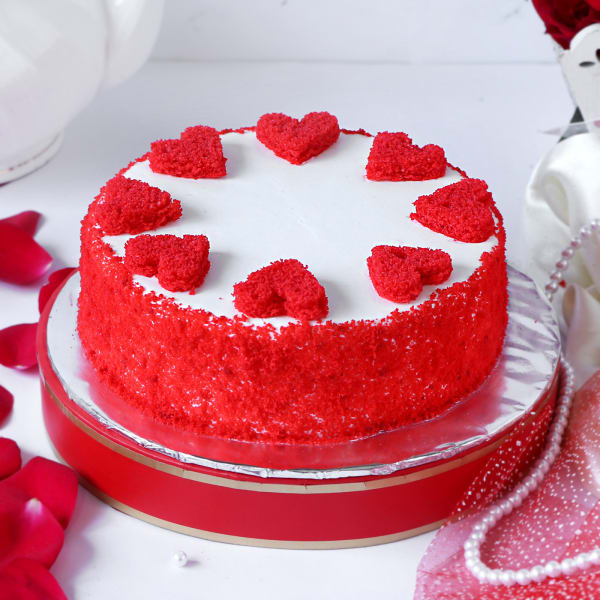 It's the fact that it's been baked to perfection that makes it so delicious. A creamy vanilla cake with a trace of chocolate and the addition of buttermilk and acid, which gives it a subtle tarty flavor and a sense of saltiness.
A cream cheese icing Is a popular addition to a red velvet cake that adds another layer of flavor – creaminess. All of these flavorings combine to produce a red velvet cake, the ideal delectable dessert.
Designer Chocolate Vanilla Cake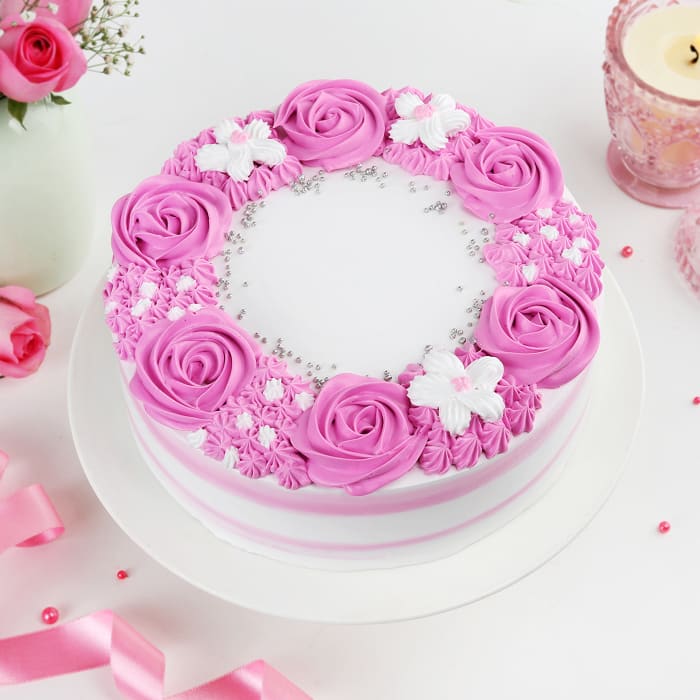 Chocolate fudge Brownie Cake- Soft fudgy goodness with rich dark chocolate cream luscious and divine to taste.
Chocolate Oreo Cake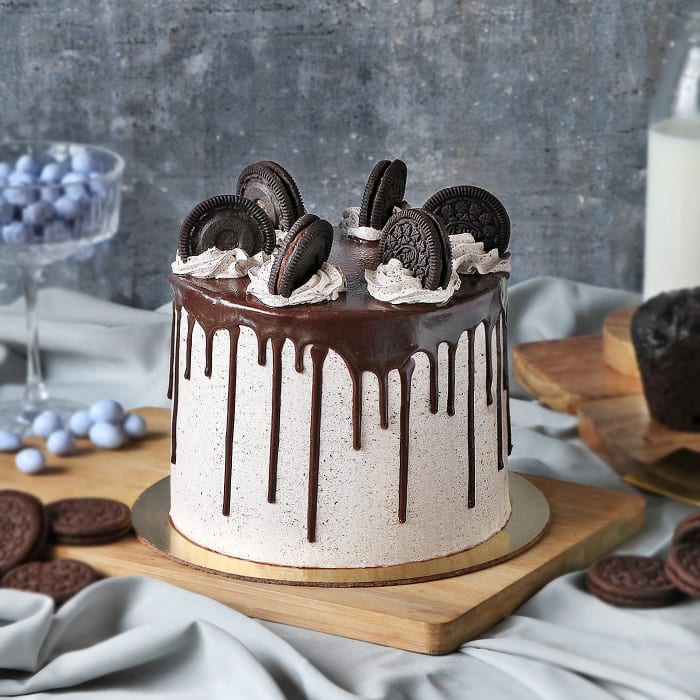 A sinful amalgamation of oreo and rich cream to tantalize you and keep you wanting for 'just another slice' is one of a kind. Chocolate/Strawberry Pinata Ball Cake- a perfect birthday delight that is sure to make you grin from ear to ear just at the sight of this baked treat.
Tiramisu Coffee Cake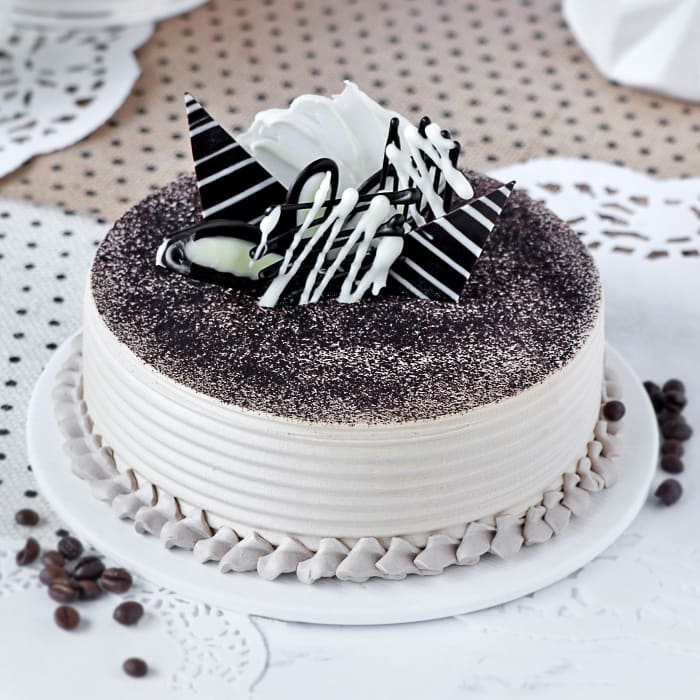 layers of goodness and taste that make your palate drool over coffee-flavored richness.
Heart-Shaped Chocolate Pinata Cake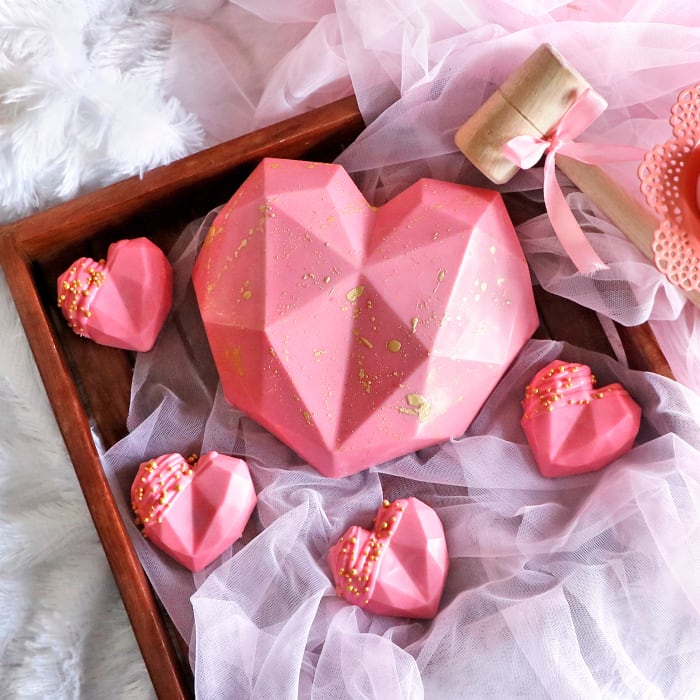 a visually gratifying and delicious cake to satisfy your palatable sweet cravings.
Theme cakes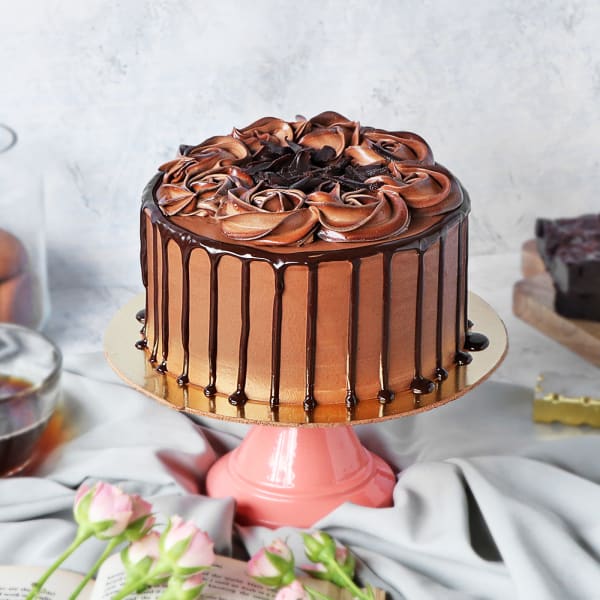 There is a wide range of creative fondant cakes to delight and impress, including Barbie, wedding tiered, graduation, sports, and booze-themed cakes. These cakes can be flavored to your liking and are a popular choice.
Delicious Mango Cake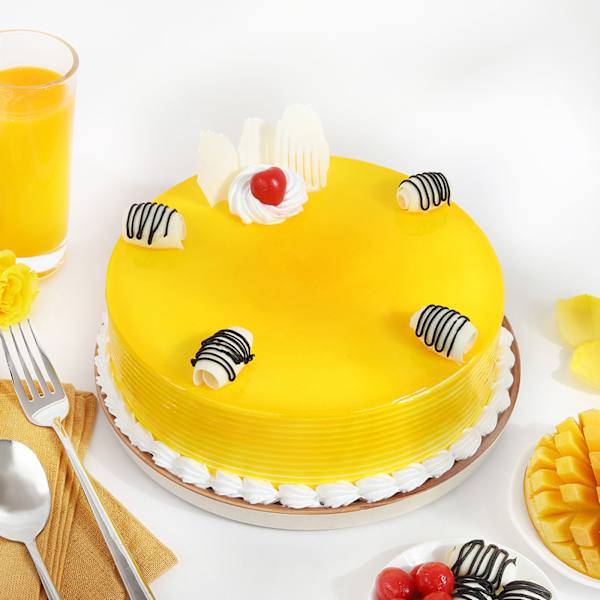 This is an exotic all-time favorite that literally sells out. This cake is delicate and delicious, covered with mango-flavored cream, and is bursting with zesty goodness.
Photo-Print Cakes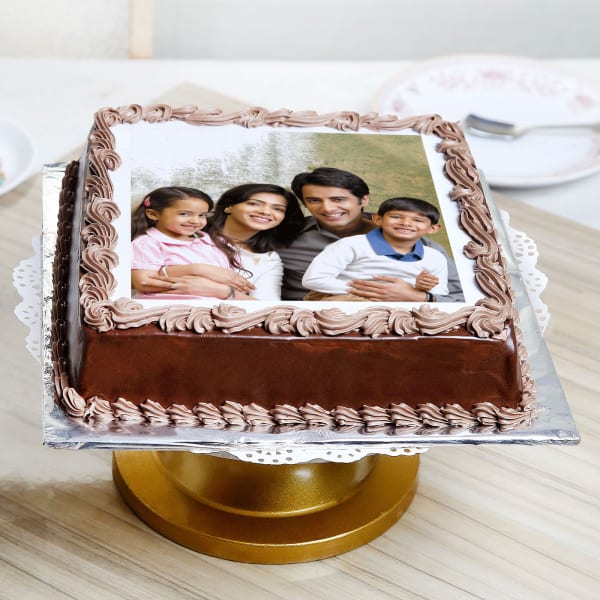 Make your special moments extra special by customizing cake in a variety of flavors of choice that is sure to add that zing to your party plans.
Factors to Consider When Choosing a Cake for Birthday
With so many options, it is common to get confused about "which cake is best for birthday?" For a better understanding, you can stick to the list below.
Age of the person
The person's age is a huge deciding factor for cake. It is always easy to plan for yourself, but things need special care for someone else. Here is a quick help! You can always go for a sheet or layered cake without thinking twice. But when planning for your elder ones, avoid ice cream cakes or cheesecakes, considering their health conditions. 
Dietary Restrictions
Birthday cakes do come with a lot of calories and fun-filled memories. Either you can choose both or decide to cut on the calorie part with prior instructions. Also, if you are a vegan, chat with your baker, instructing the needful.  
Flavour Preferences
This again needs your special attention. Otherwise, things can backfire. It is better not to experiment with flavours apart, like mixing banana with pineapple or creating a peanut butter and cherry combination. You are here to celebrate your birthday or plan for someone else, avoid experimenting with details and go with classic flavours pineapple or black forest.  
Number of Guests
Sheet, layered, and Bundt cakes are appropriate for your big event. The size can be customised, and everyone will get to taste it. On the other hand, cheesecakes, cupcakes and ice cream cakes have specific measurements. Suitable for your personal parties. 
So that is all about birthday cakes! Was it helpful? Which cake do you plan to get on your birthday this time? Prioritise your day, consider your favourites and then go for the cake.   
Also Read,
Everything to know about Pinata Cakes with hammer
Celebrate Your Anniversary with Cakes Sent From Your Loved Ones
List of Most Popular Bollywood Birthday Songs
Heart Touching Birthday Wishes for Sister