The Best Ganesh Chaturthi Gifts for Friends & Family
Ganesh Chaturthi is on 19th  September 2023. It is a celebration of the Indian wisdom God-Lord Ganpati. Each year, the ten days of Ganesha Chaturthi are celebrated with pomp and grandeur across the nation.
Houses and mandirs are decorated, pandals are made, beautiful Ganesha idols are brought home, people visit each other, prayers are offered to Lord Ganesha and good wishes and blessings are shared with loved ones until finally the holy idol is submerged in water on the eleventh day, culminating the grand event.
So, while you continue to enjoy watching the live telecast of the online Ganesha aarti, take some time out to plan a superb surprise by giving ganesh chaturhi gifts for your loved ones, relatives, office colleagues, friends or neighbours who would miss having you in person for Bappa's biggest homecoming bash.
Hence, we have curated some really simple and unique gift ideas for you that you can easily find online. So, without wasting any more time let's do the Shree Ganesha of our list of the best Ganesh Chaturthi gifts online:
Modak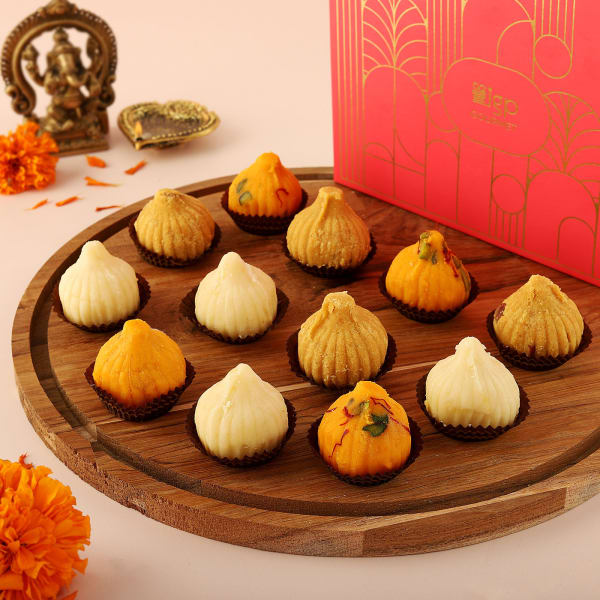 No one can imagine Ganesha Chaturthi without a plate of delectable sweet modaks. A staple of this festival, modak can instantly turn on the spirit of the festival for the fortnight. Also, there are so many options to choose from.
Chocolate modaks, besan modaks, Kaju modaks, and stuffing modaks are really a craze among the sweet lovers these days. Your loved ones would feel so glad and delighted to receive a secret surprise of sugary sweet modaks from you. Truly the best way to share your good wishes!
Sweets

Oh, sweets are just an extension on the lovely idea of modaks. Who doesn't love to receive a hearty surprise of sweetmeats to devour during festive times! You can easily find a whole universe of Ganesh Chaturthi special mithai online.
There are numerous new flavors, combos and even hampers ready to be shared and tried out this year. So, if you are looking for the best Ganapati gifts online, we definitely recommend sharing sweet delights with your family, neighbours and friends. 
Puja Thali
When Gajanan is welcomed at home, people love to decorate everything in his honour. From mandirs to diyas and puja thalis, everything becomes an ornament to add beauty to Ganesha's grandeur.
Hence, we recommend that you can choose decorative pooja thalis as the perfect gift for your relatives who love to decorate their religious settings. They bring the religious opulence and spirit of worship to the festival. Also, not only Ganesh Chaturthi, puja thalis are always a great gift for most festivals. 
Diya and Lanterns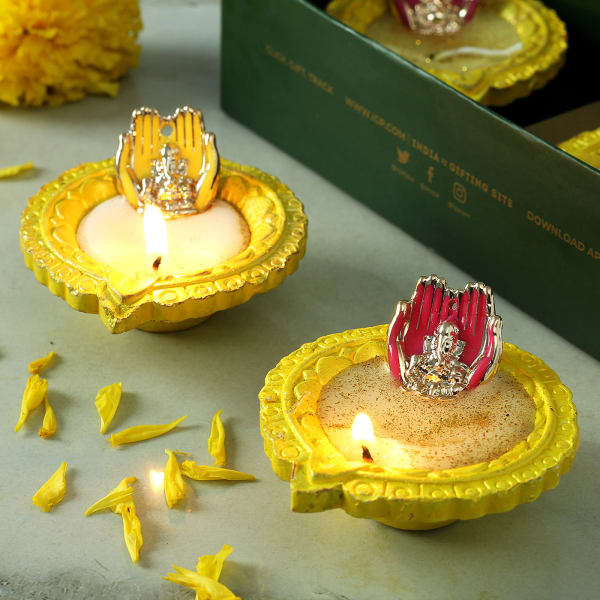 It is all glitter and bright when Ganesha comes home. The whole house seems like a beautiful still of fireworks in the sky. So, hand-painted diyas, decorative metal diyas, and clay diyas are a great bet for you to send good wishes this Ganesha Chaturthi. If diya is not something that excites you, lanterns are a great choice too. They also have an aspect of personalization to them. You can add images or choose the ones with Ganesha-themed shlokas and mantras to conjure the perfect imagery for Ganpati's grand fest of ten day
Candles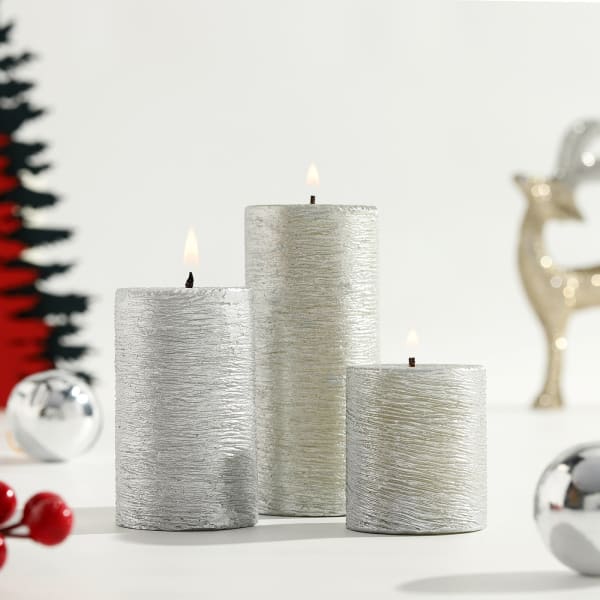 As we said, bright spaces bring the mood alive for the festival. Candles are the quintessential take on diyas. You can create a richly-quaint and contemporary decor for Ganpati with beautiful candles.
The tea-light dim brightness exudes soothing and calm vibes for the whole Ganpati season. Also, many candles come in lots of fragrances. They are a great way to share the light and aroma of your most favorite festival-Ganesh Chaturthi-with your loved ones.  
Plaques and Wooden Frames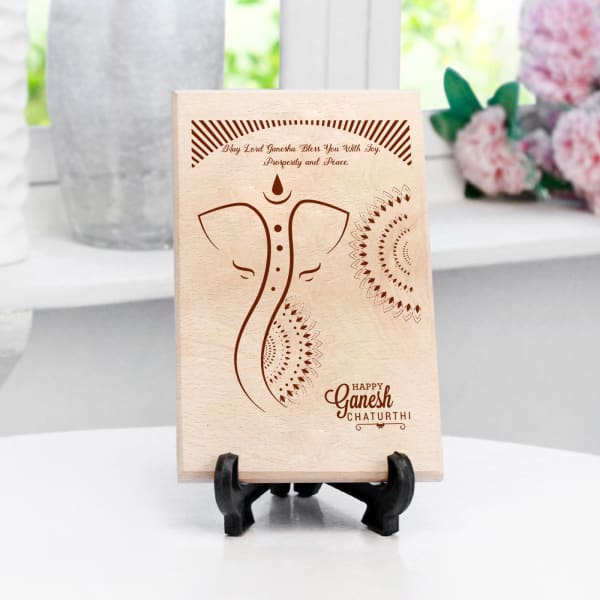 Be it Ganesha Chaturthi or any festival; such auspicious occasions are always a great memory to cherish. Remember these delightful memories in the form of a beautiful plaque or wooden frame.
The best part about these display pieces is that they are personalized to perfection. So, if you are looking for a thoughtful gift to someone on the occasion of Ganesh Chaturthi, then this is the ideal choice you should go for. 
Dry Fruits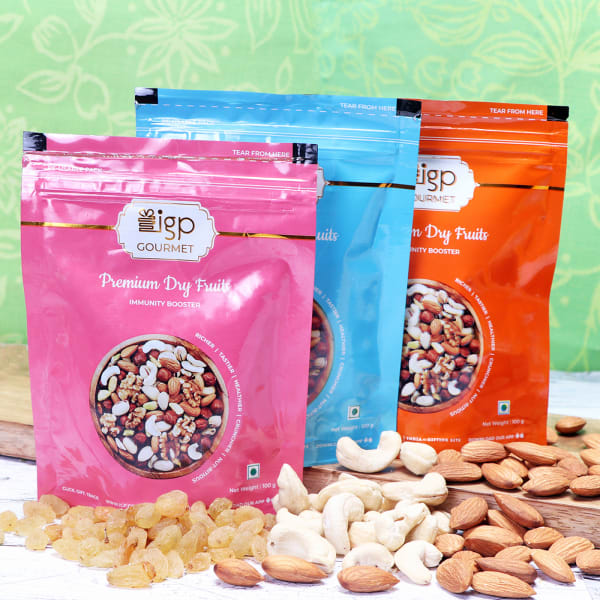 One of the classic ways to wish someone is to share nutritious and wholesome dry fruits. It's a great gift of good health, and your relatives will certainly be chuffed to receive a potli of delicious nutty surprises from you.
A hearty exchange of dry fruits is not only a great way to put across your blessings but also an auspicious cultural sentiment. Also, dry fruits are always welcome to dress up kheer, halwa and sweets for the chubby and cute elephant Lord. 
Paintings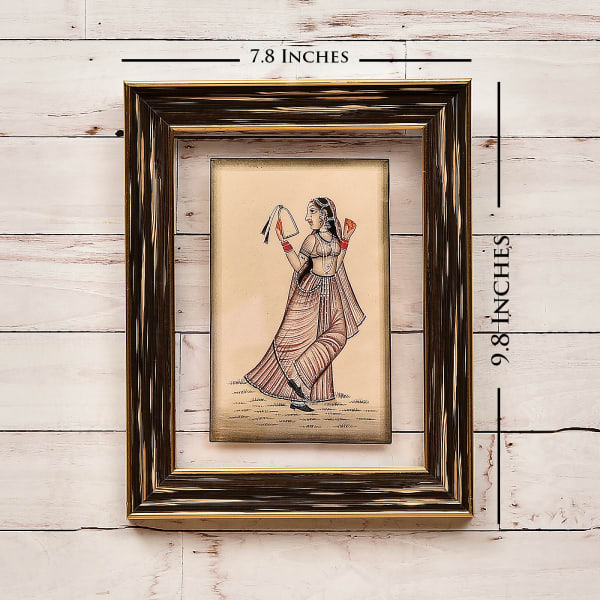 Beauty is always a sign of celebrations. You can choose to give your close ones a hand-painted surprise. Ganesha paintings are always seen as a favorite auspicious decor piece to dress up the walls.
Also, it serves as a sweet reminder of your celebrations at home and manifests the spirit of these ten days of worship and celebration into a forever blessing of the beautiful Lord of wisdom.
As the popular belief goes, the Goddess of Knowledge and Arts, Saraswati, always accompanies Ganesha sitting on his right side, so it is always a great choice to share amazing artsy surprises in the honour of the Elephant God of Auspiciousness. 
Wall Hangings
When people love to become a part of your Ganpati Sthapana at home, you can always return your appreciation to them with a beautiful wall hanging piece. The most amazing thing about all these wall hangings is that they capture all the forms of Lord Ganesha splendidly, making these 3D Ganesha wall hangings an integral part of any house, interior space or religious setting.
You can also share these decorative wall hangings with the recipient as Ganesha Chaturthi return gifts for being a part of the new way of at-home celebrations. 
Figurines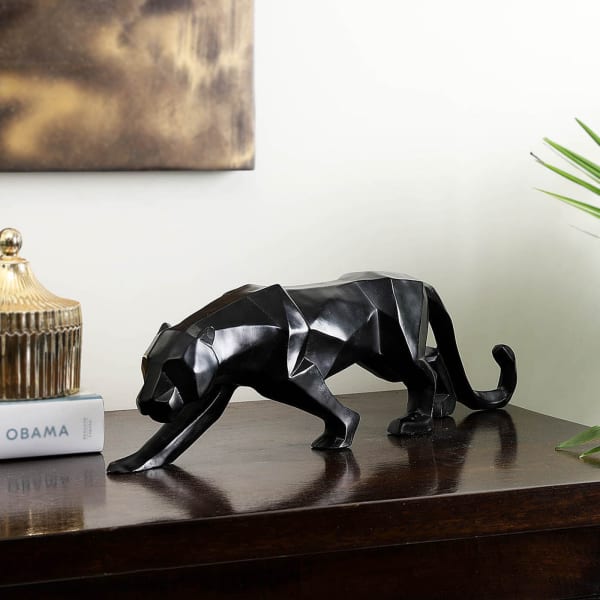 While everyone loves to welcome Ganpati in their homes, nobody wants to part ways with the Lord on the eleventh day of Visarjan. But, you can instantly cheer up everyone's mood and give them a forever Ganesha companion for their home with beautiful figurines.
They come in all shapes and sizes, meant for both indoor and outdoor decor. Hence, to choose the best Ganesh idol to gift, make your decision based on the style, likes and preferences of the recipient. Idols and figurines simply bring the forever auspiciousness of Ganpati, blessing your relatives with your wishes, positivity and Lord Ganesha's divine grace. 
 Pillows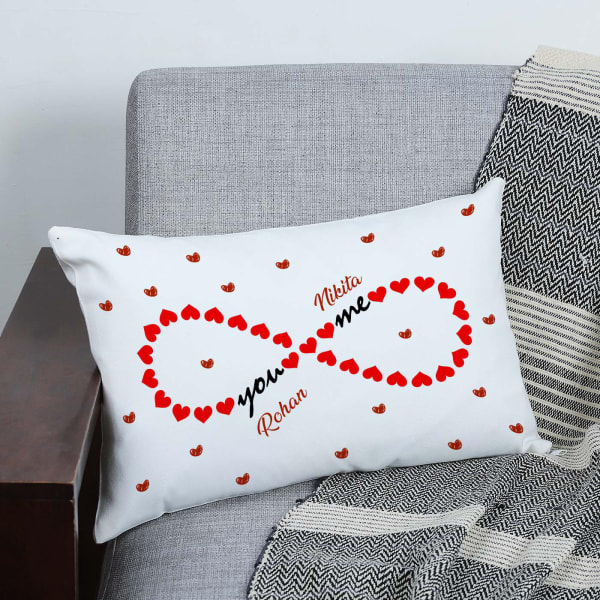 People are gearing towards celebrating Ganesh Chaturthi in an entirely new way this year. So, why not mark this historical event with an equally unusual surprise. Go for customized pillows that come with beautiful Ganesha prints, slogans, mantras and much more.
You also get the option to personalize these pillows to give a more personal touch and add sentimental value for the recipient. Anyone who receives these beautiful plush pillows will fall in love with it instantly!
So, have you made your pick yet? We hope you enjoy the festival of Vighnaharta Ganesha's homecoming with all the fervor and fun as always and make your close ones happy with a thoughtful, emotional souvenir.
You can also check out some interesting and exciting ways to celebrate Ganesha Chaturthi this year with our fabulous blog on Way of Celebrating Ganesh Chaturthi Safely.
Till then friends, let's pray that Lord Ganesha's divine aura blesses all of us with good fortune, health, and happiness. Happy Ganesha Chaturthi to one and all!