Express Your Love with Heartfelt Rose Day Quotes
Valentine Week is called the festival of love and it starts with Rose Day, people eagerly wait for this day and express their love on this day. a day when people show love and friendship by gifting a rose flower to their loved one. The color of the rose flower determines the feelings of the sender.
Rose Day is an occasion to express love and appreciation to a special person in your life. It is an opportunity to show your feelings in a unique way by giving them a rose flower, or sending them wishes in the digital age. This year, along with the rose flower, people can send their loved one valentines day Quotes to express their love.
Rose Day can be made extra special with heartfelt rose quotes. By picking Rose Day Courtesy for Girlfriend, for Boyfriend, or for Any Lover on WhatsApp, you may also share them with your loved ones.
Romantic Rose Day Quotes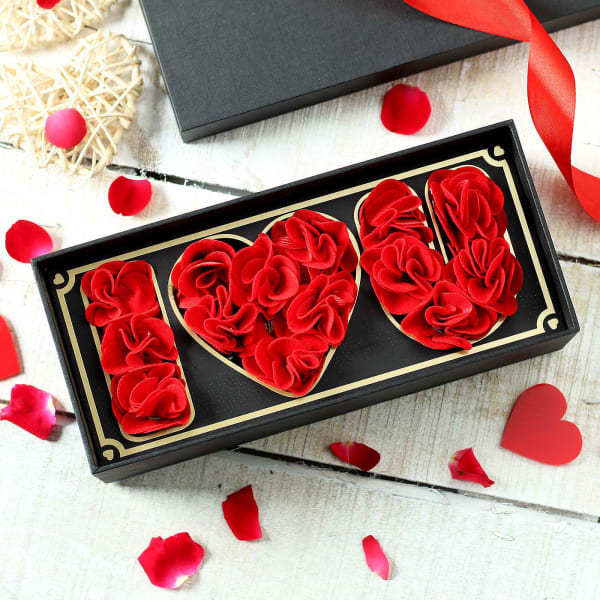 Roses are not just a symbol of love, but a promise of passion, commitment and devotion. Happy Rose Day!"
"The beauty of a rose lies not just in its petals but in the way it touches your heart. Wishing you a Happy Rose Day filled with love and happiness."
"A single rose speaks more than a thousand words. It expresses love, affection, and appreciation. Happy Rose Day to you!"
"Roses are not just a flower, they are a symbol of timeless love. On this Rose Day, let us celebrate the beauty and power of love."
"Roses may wither with time, but the memories and feelings they evoke will last forever. Happy Rose Day to all the lovers and dreamers."
"The fragrance of a rose spreads happiness and joy. Let the love and kindness in your heart bloom like a rose. Happy Rose Day!"
"Roses are a symbol of unconditional love and devotion. May this Rose Day bring love, happiness, and joy to all your relationships."
"The beauty and charm of a rose never fades. It stays with us forever, reminding us of the love and joy it brings. Happy Rose Day!"
"Roses are a reminder that even in the midst of thorns and challenges, love and happiness can still bloom. Happy Rose Day to all."
"A rose symbolizes love and appreciation, let us spread love and kindness this Rose Day, for it is the greatest gift of all."
There is no limit to my madness,
I don't remember anything but your face,
I am the rose in your garden,
No one has authority over me except you!
Happy Rose Day dear!
May roses bloom on life's path,
May the smile shine in your eyes,
May waves of happiness follow your footsteps,
May the blessings from my heart keep coming again and again.
Happy Rose Day!
If anything is to be,
Be a rose flower
Because this flower
It also leaves a scent in their hands
Who use it and throw it away.
Happy Rose Day
On the occasion of Rose Day, I brought you rose flowers.
Who will always bear witness to your visit.
As the flowers look beautiful in the garden, so shall we both be.
Happy Rose Day..!!
No matter how upset and angry you are,
My love for you will never fade like this rose…
Happy Rose Day..!!
Telling you what's in my heart, rose bud blossoming in hand,
You understood without saying, when I saw the dimple on your cheek,
Happy Rose Day..!!
Rose Day Quotes for Wife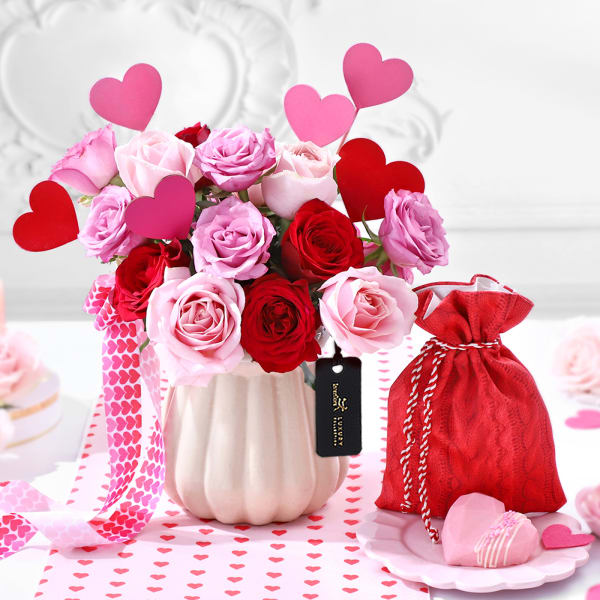 "Love is the symbol of eternity. It wipes out all sense of time, destroying all memory of a beginning and all fear of an end."
"Rose is not just a flower, it's a symbol of love. Love that has no boundaries and no end."
"Rose is a symbol of my love for you. Its petals shine in beauty, its thorn show its pain."
"Love is like a rose; its beauty is divine, its fragrance is sweet, and its promise is forever."
"Love is like a rose; it blooms and fades away, but its beauty and fragrance remain forever."
You keep calm… let even the little touches do the talking,
Let them reveal the secret of the sage on the body.
Happy Rose Day..!!
While plucking a simple rose, one has to be injured by the thorns,
One has to stay awake night after night while burning in the fire of Ishka
Now the heart is beating only with your thoughts,
Will you throw this rose flower that I have given you or will you hold it close to your heart.
Happy Rose Day..!!
There will be no sweetness in love without a little fight in love,
You won't know the fun of getting close unless you go a little further.
Happy Rose Day..!!
Can't be told and can't be hidden,
I love you so much that I can't even show it.
Love Rose Day Quote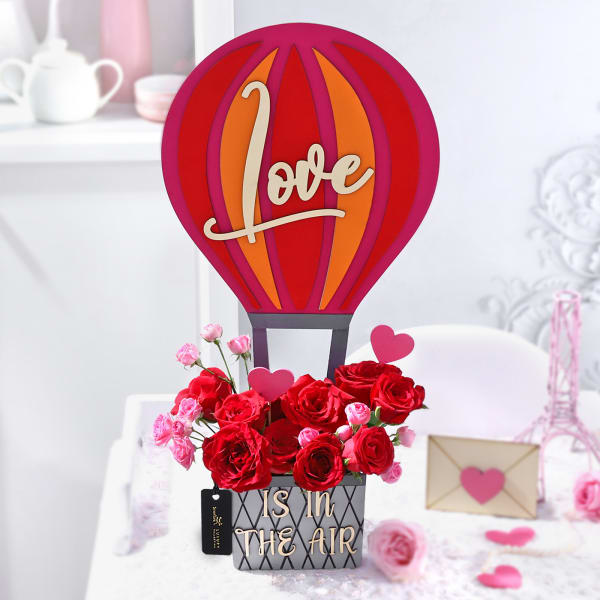 A rose speaks of love silently, in a language known only to the heart."
"The fragrance of a rose stays in the hand that gives it away."
"A rose by any other name would smell as sweet, but my love for you is unrivaled."
"Roses are red, violets are blue, my love for you will always be true."
"Roses are not just a symbol of love, they represent the beauty and grace of our love."
"A single rose can be my garden…a single friend, my world."
"Love is like a rose, delicate and beautiful, but with the power to cause pain."
"Love planted a rose, and the world turned sweet."
"Roses symbolize love, and I send these to tell you how much I love you."
"The rose is the queen of flowers, and my love for you is the king of my heart."
"My love for you is like the petals of a rose, always unfolding and growing."
"Roses are the way I show my love, and you are the reason I give them."
"I will love you until the last rose dies."
Rose Day Quotes for Husband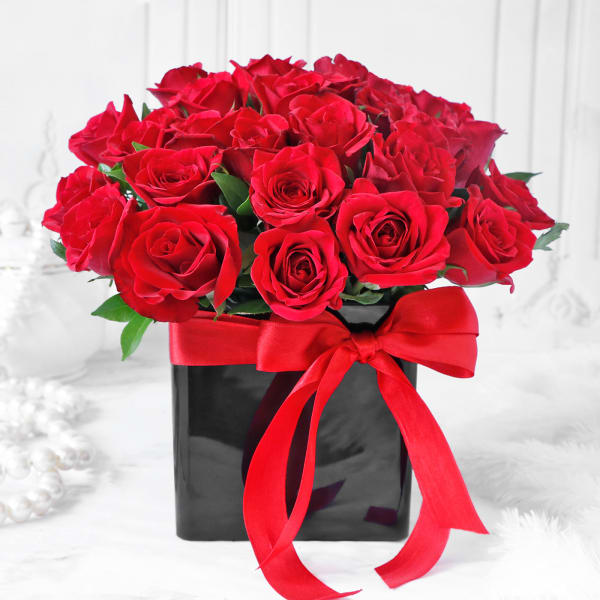 "Love is like a rose, it blooms and grows stronger with every passing day."
"A rose is not just a flower, it's a symbol of love, a promise of forever."
"The thorns of a rose remind us that love can be painful, but the beauty is worth it."
"Love is sweet like a rose, but also sharp and dangerous like its thorns."
"A rose represents my love for you, each petal symbolizing a memory we share."
"My love for you is as strong and enduring as the scent of a rose."
"Roses are the perfect representation of our love, colorful, beautiful, and always in bloom."
Rose Day Quotes for Friend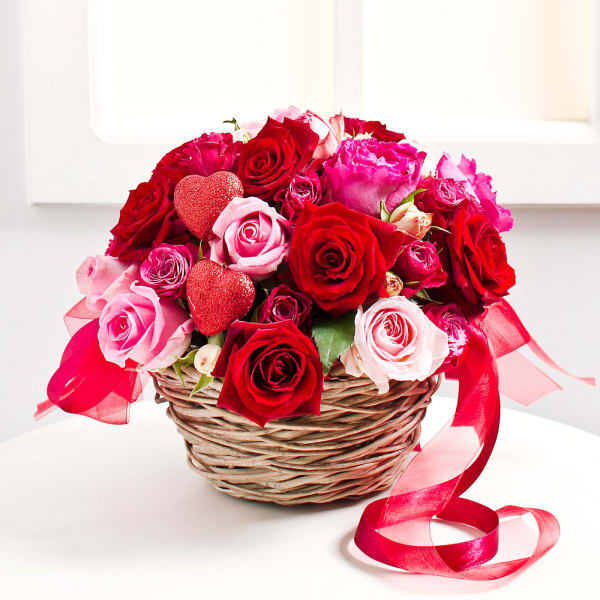 Happy Rose Day to my friend who brings so much joy and love into my life."
"Here's a rose for the one who brightens up my day, every day. Happy Rose Day, friend!"
"Roses may wilt, but our friendship will forever flourish. Happy Rose Day!"
"A rose for my friend who is as precious and beautiful as the flower itself."
"You are the rose among thorns, the light in my darkness. Happy Rose Day, my friend."
"May our friendship continue to bloom like this rose, forever and always. Happy Rose Day!"
"A rose for the friend who brings sunshine to my life, even on the cloudy days."
"Roses are a symbol of love, and you are the one I love the most. Happy Rose Day, my friend."
"You are the rose that adds fragrance to my life. Happy Rose Day, my dear friend."
Rose Day Quotes Images
Also Read, 
10 Romantic Flowers Other Than Roses To Impress Your Love