Best Gift for Haldi Kumkum Ceremony
For a married woman in India, there are many such occasions where she prays for the well-being of her husband.
That is often followed by a fast, a pooja or a get-together with other married women. And lately, husbands too are supporting their wives by observing the same occasions in the same manner as their wives.
One such occasion is Haldi Kumkum. Celebrated widely in Maharashtra and other western parts of India like Gujarat and Rajasthan, it's essentially a festival where married women get together and pray for the long lives of their husbands.
The ceremony dates back to the reign of Peshwas when the men were always at war. And the women were stranded at home.
The festival of Haldi Kumkum was one such day where they could dress up, meet other women and enjoy delicious sweets.
So how does this work today? The gathering begins after the Makar Sakranti celebrations. People invite their friends and loved ones over and exchange Haldi which is turmeric and kumkum, vermilion powder with each other.
Both of these are considered to be auspicious and a marker of a happy married life of a woman.
So during the event, women rub the two on each other's foreheads, sprinkle rose water on one another and exchange a variety of Haldi kumkum gifts. The invitee even presents her friends and family with Haldi kumkum return gifts as a gesture of love and goodwill.
So if you're someone who is looking out for Haldi kumkum gift ideas, we have an elaborate list of gift items that you can choose to bestow on the ones you will be celebrating this auspicious day with.
Haldi and Kumkum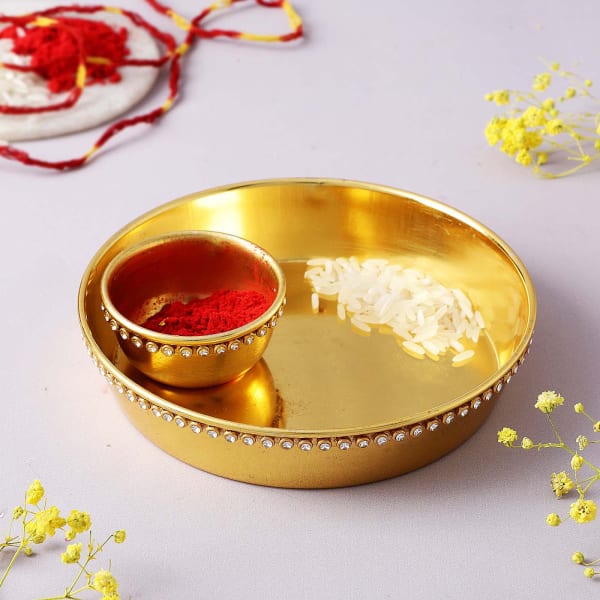 As it goes without saying, gift some premium quality turmeric powder and Kumkum to your friends and loved ones to kickstart the occasion. Known to bring luck into married life, they are also the two elements that are symbolic of blissful marriage.
Red Bangles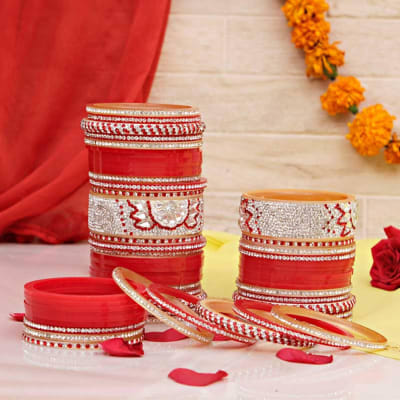 The red colour is known for energy and prosperity. Even during her marriage, a bride dons red bangles that symbolize her close connection with her husband. Similarly, for the festival of Haldi Kumkum, gift your friends and loved ones exquisite red bangles to honour their married life.
Traditional Nath
A huge part of a bride's wedding ensemble, the nath is symbolic of new beginnings in her life. Pick out some well-crafted, gold-plated nath for the occasion of Haldi kumkum and gift them to your friends.
Colourful Potli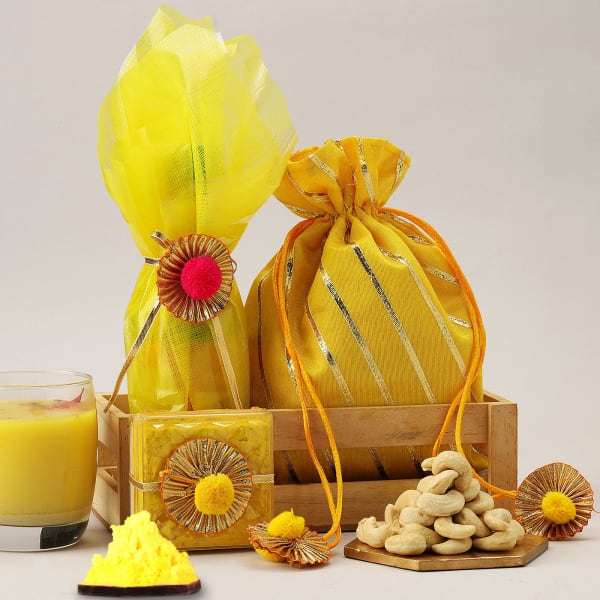 Perfect to carry around for a function or during festivities, it's both a thoughtful and useful gift. For Haldi kumkum, you can even place other smaller gifts inside the potli and gift this as a return gift to your friends.
Beetle Nut Planter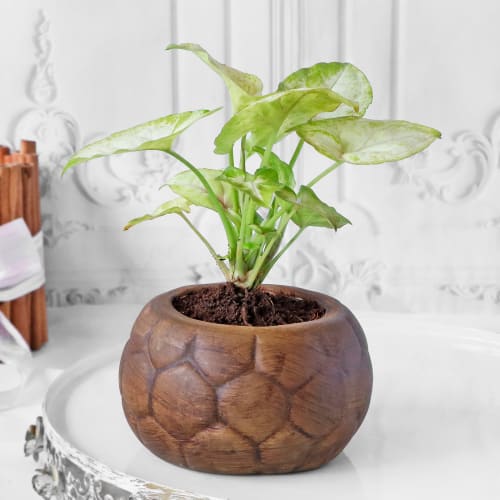 Betel nuts are believed to increase prosperity and they are tied to the pandal, large utensils and the bridegroom's clothes during wedding festivities. So gift a planter to your married friends and hope that it brings the same good luck to them.
Attar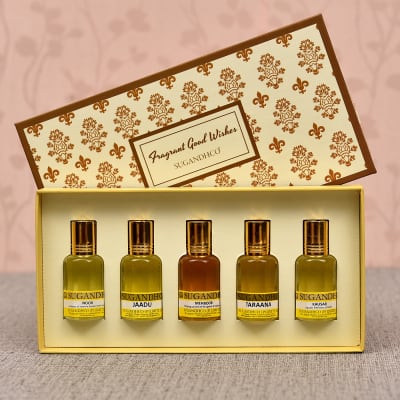 A botanical essential oil, attar has been around for centuries now. It is used for aromatherapy and is also a mood enhancer. Making it the perfect gift to add to your list.
Til-Gud Ladoos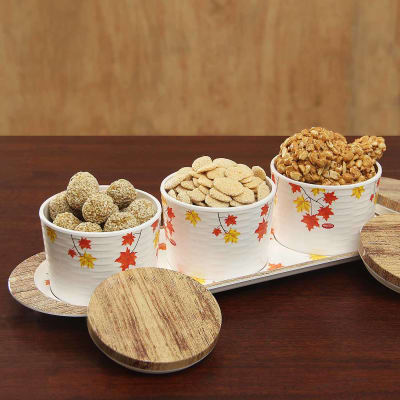 These ladoos are traditional Indian sweet balls made with sesame seeds, jaggery and cardamom powder. These sweet balls not only taste delicious with a nutty aroma but are also rich in iron & calcium.
Home essentials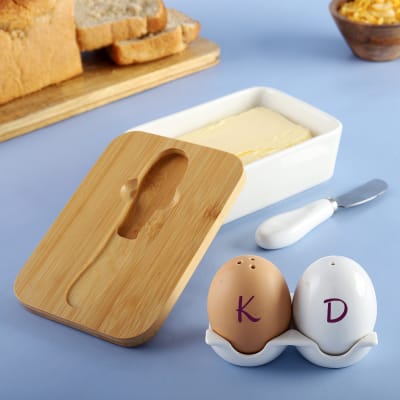 Gift your friends a little something to beautify their homes. Could be handmade coasters, jars or even statement decor pieces, they're sure to be appreciated by your married friends.
Kumkum holder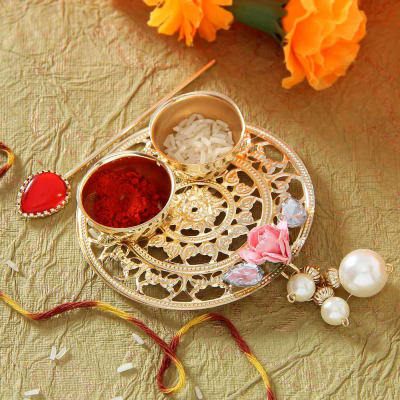 A must-have for every married woman, kumkum holders are available in intricate beautiful designs. Gift it to your friends to bless their married life.
Cutlery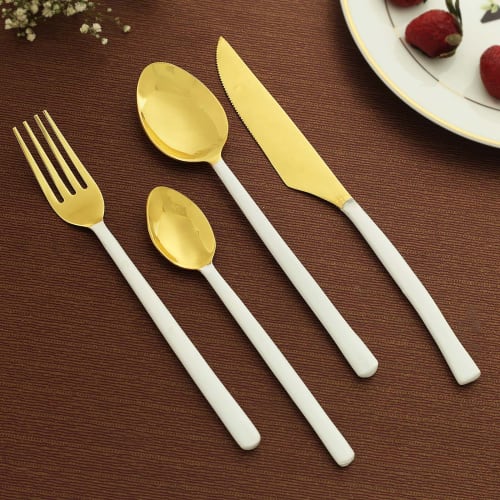 Silver or gold plated cutlery is always a notable gift. Not only does it amp up your collection but makes for a precious gift on any occasion.
Lanterns and Tealight candle holders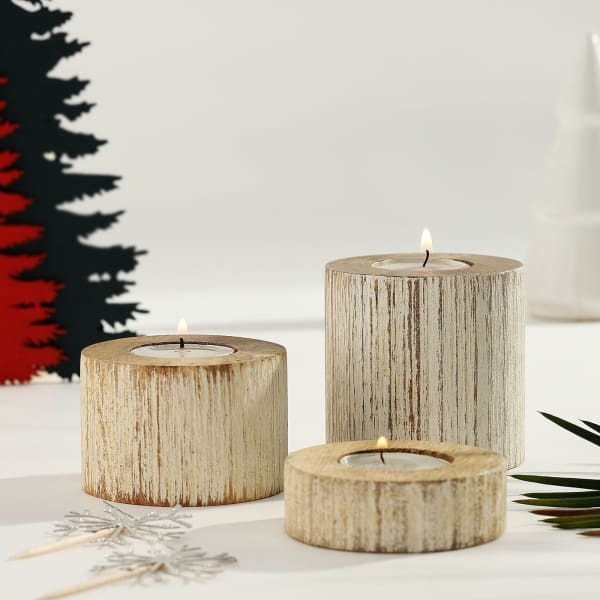 Breathe artistic modernity into your friend's home and light it up with beautiful options. Choose from a variety of ceramic, stone or glass-based lanterns and candle holders for an outstanding gift.
Categories: Home Decor