Christmas Gifts that Your Loved Ones Deserves in this Holiday Season
Jingle bells, jingle bells, jingle all the way…It's time to sing carols, enjoy merry time with family and friends, savour tasty treats and remember the Son of God who came and lived among us to enlightened and bless all.
As the month of December approaches, entire world starts prepping for the birthday celebration of Jesus Christ, the lord, who sacrificed everything, including his life, for the welfare of mankind. Popularly known as Christmas, the lord's birthday is celebrated on 25th December every year.
Gifting is an integral part of birthday celebrations, and same is the case here but, with a little twist. Generally, gifts are given to the birthday boy/girl but, since lord Jesus always believed in giving; relatives and friends send gifts to each other on this auspicious occasion of Christmas, and spread happiness.
It is also believed that Santa Claus, a joyous, white-bearded man, brings gifts for the well-behaved children, on the eve of Christmas, and in the wee hours of the Christmas day. In a nutshell, Christmas Gifts is an essential part of Christmas celebrations, in fact, it is a tradition.
As the day is round the corner, you must be searching for best gift options, to be gifted to your loved ones this Christmas. So, here we present to you 21 Christmas Gifts, from IGP.com, for every budget.
Plum Cake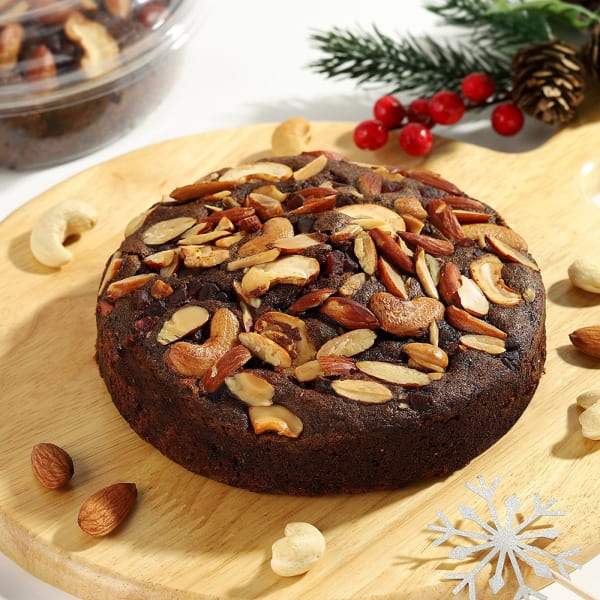 Ideal For: Cake lovers and foodies Why We Recommend: Health is the best gift one can ever give to loved ones. Since plum cakes are made using dried fruits or fresh fruits, it is indeed a healthy gift on Christmas.
Glittering Reindeers
This pair of decorative reindeer is sure to spread holiday cheer throughout the house. Golden glitter is applied to the torso of the aluminium decor pieces and silver glitter is applied on the horns. The collection makes a wonderful holiday present.
Merry Christmas LED Lights Glass Bottle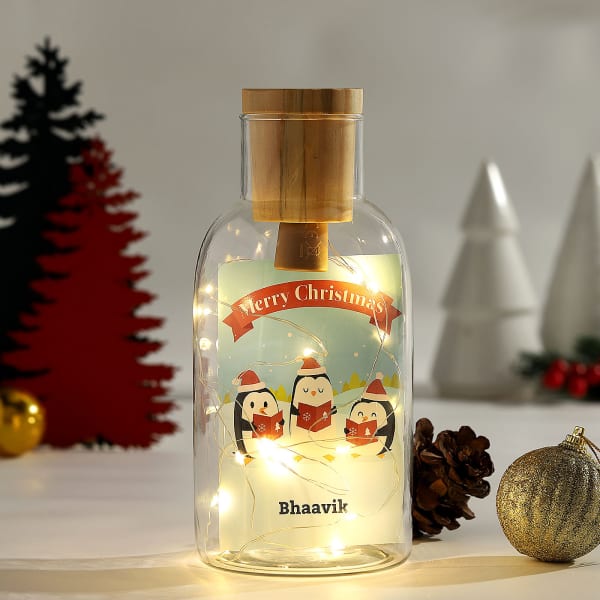 Send your loved ones thoughtful Christmas gifts that are eco-friendly. This transportable glass bottle has a corked lid that hides the LED string light attachment's operation.
It comes with a best wishes card and can be used again to store liquids. Add a name for that distinctive personal touch.
Scented Candles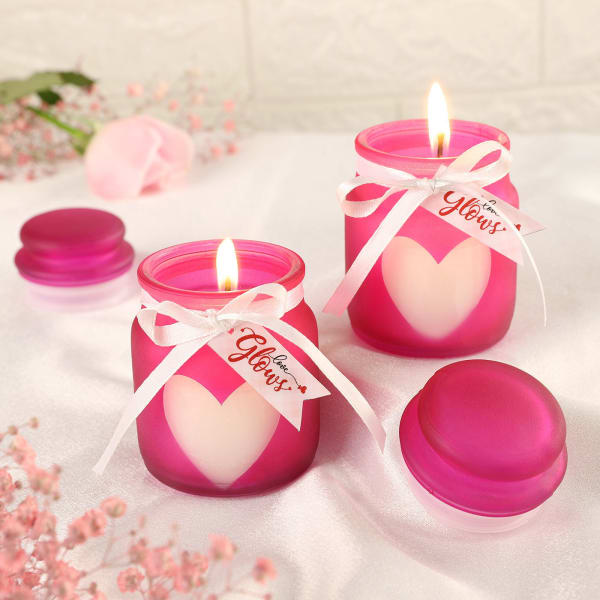 Besides Christmas trees, stars, lights, etc., candles with fragrance or fragrant candles are also an essential part of Christmas decorations.
Besides adding class to your interior decor, scented candles offer peace and joy after a tiring day. Also, scented candles have lot of other benefits like those, who are experiencing sleepless nights; usage of scented candles can help them to rest and sleep, scented candles calm nerves, improve focus, etc.
So, gift scented candles from IGP.com, to the loved ones this Christmas.
Santa Teddy
Soft toys are amongst those gifts, which last for lifetime. Thus, soft toys as Christmas gifts will keep on reminding the recipient that you love and care.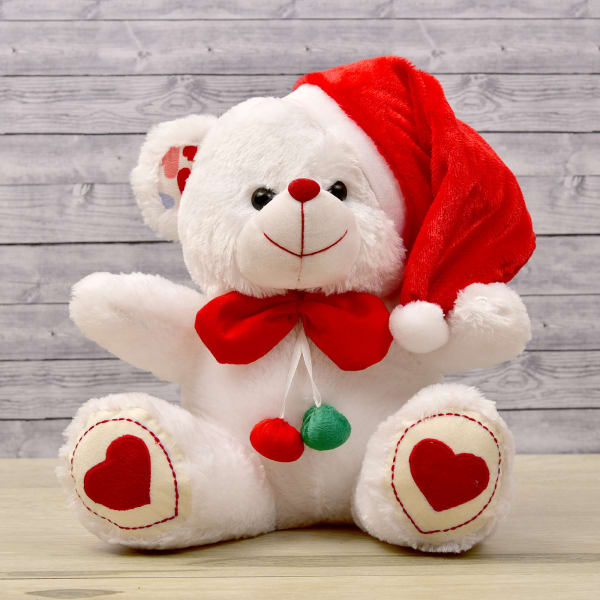 Christmas Tree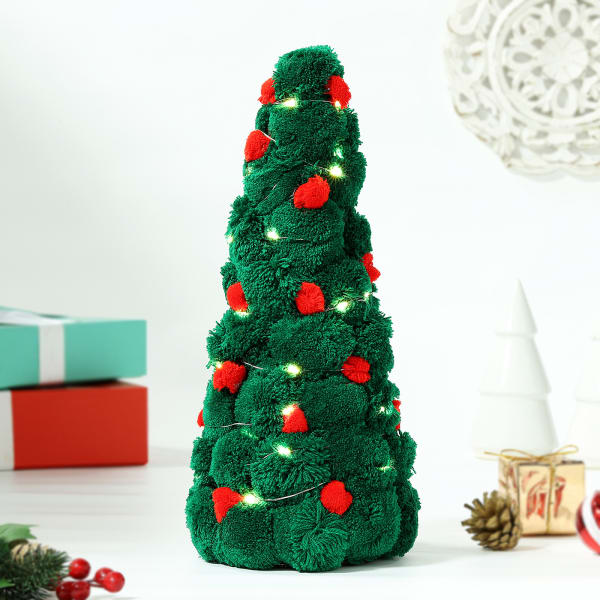 Christmas tree is the tree of life. A well-decorated Christmas tree symbolizes a life, full of happiness and joy. Thus, gifting a well-decorated Christmas tree, or a Christmas tree hamper will convey your warm wishes for a prosperous life, besides giving utmost pleasure to the recipient.
Amongst others, Christmas tree is the most important thing, associated with Christmas celebrations. Thus, gifting a Christmas tree or a Christmas tree hamper is indeed a great gifting idea.
Personalized Christmas Gifts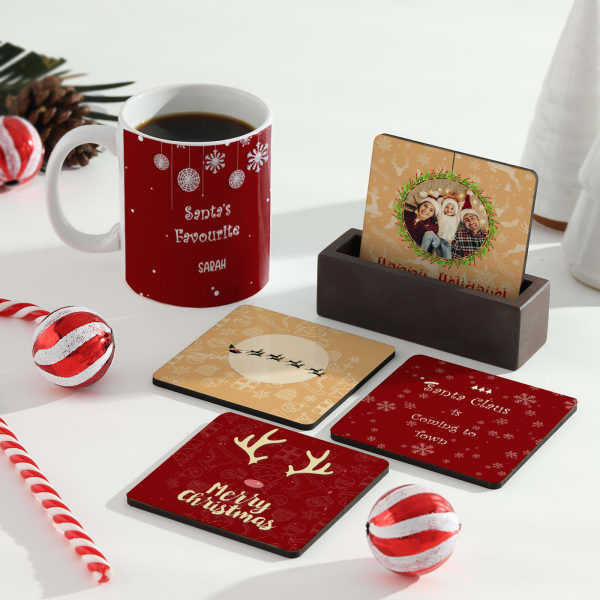 A gift, containing a personal touch, is always very special, and last for lifetime thus, personalized gifts are just perfect to send to your loved ones this Christmas.
IGP.com offers you a wide range of personalized gifts to select from. From personalized T-shirts to mugs, keychains to greeting cards, and photo frames to wall posters, we have everything that you can personalize, and present to your loved ones this Christmas.
Christmas Cakes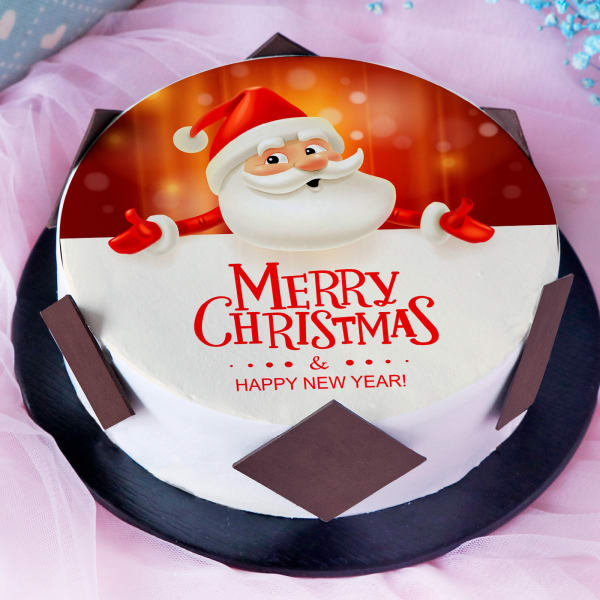 Spread the celebratory vibe among your loved ones with a delicious cake. You can buy an egg-based or eggless black forest, chocolate, pineapple and more cakes on IGP.
Add in a lovely flower bouquet and your gift will become more special, without you putting in the slightest of efforts. You can find beautifully arranged bouquets of orchids, roses, lilies, daisies and more on IGP
Home Decor Gifts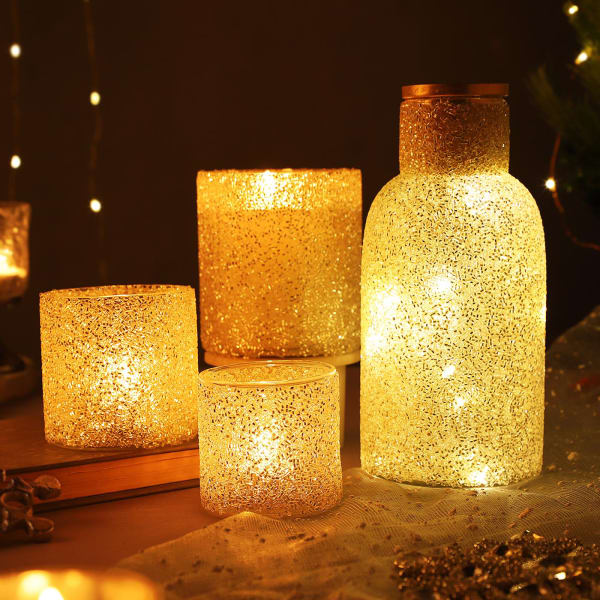 Help your family and friends decorate the house on this Christmas and gift some amazing home décor items, which will enthrall them and stay with them for a lifetime.
Home decor can be great ideas for Christmas gifts and can be a vintage showpiece, wall clocks, artistic figures, bed covers and so on.
Chocolates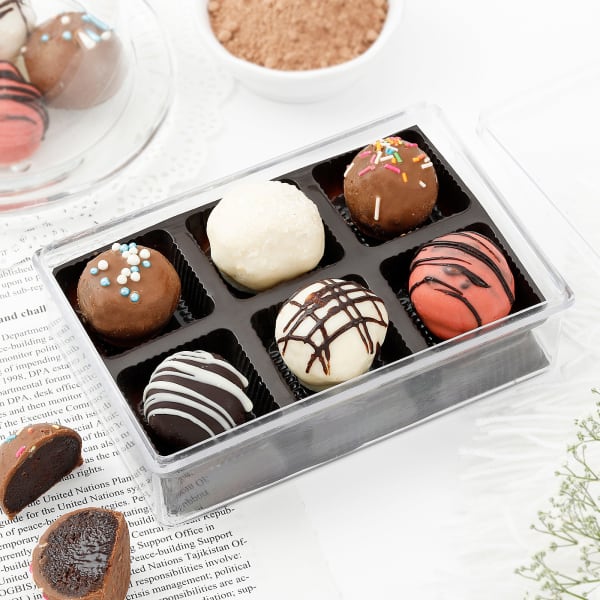 Whatever the occasion you are celebrating, chocolates are the best ideas for Christmas gifts. Chocolates are special and versatile and can be gifted to everyone, whatever the age may be.
Chocolates with soft toys, chocolates with flowers, chocolates with grooming essentials, chocolates with deo & mug, dark chocolate hampers, and much more is available on IGP.com, for you to select from.
Wine Glass Holder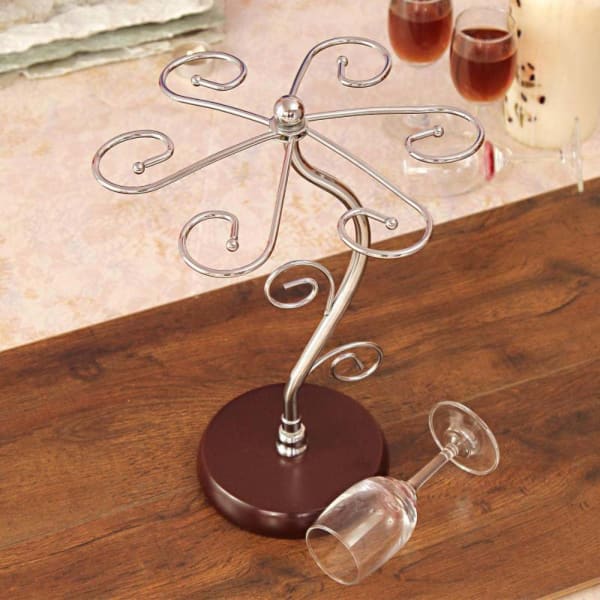 Ring in the yuletide festivities with this bright and vibrant wooden wall clock. The festive design will make you feel Christmas vibes throughout the year. A great way to send Santa Claus to your friends and family.
Christmas Gifts for Her
Wooden Jewelry Box
Carrying fancy accessories to workplace, or at a party, is very much in vogue thus, gifting a fancy bag or a classy clutch to any female recipient, this Christmas, is indeed a great idea
Jewellery is said to be the women's best friend. And, what can be better than gifting a best friend to someone this Christmas.
Magical Xmas Photo Frame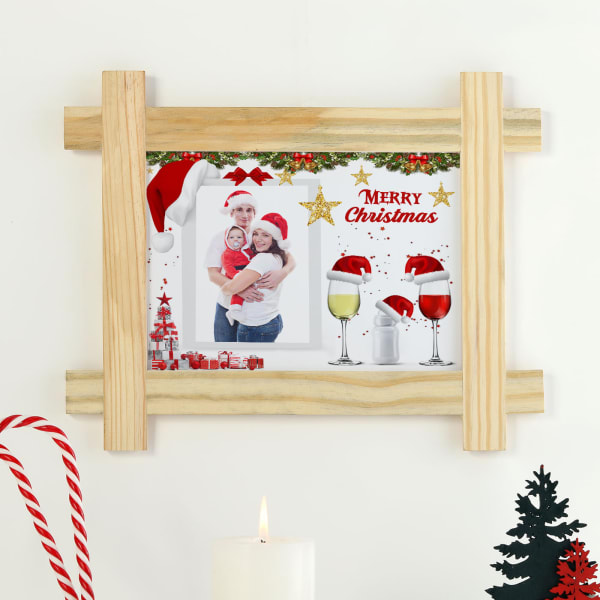 With a customised magical Christmas photoframe, you can make your Christmas memories truly unique. The frame measures 14.5 inches by 11 inches and has two wine glasses carved out of the side along with a portrait photo of your choosing. The best part is a happy Christmas and beautiful stars.
Xmas Vibes Cushion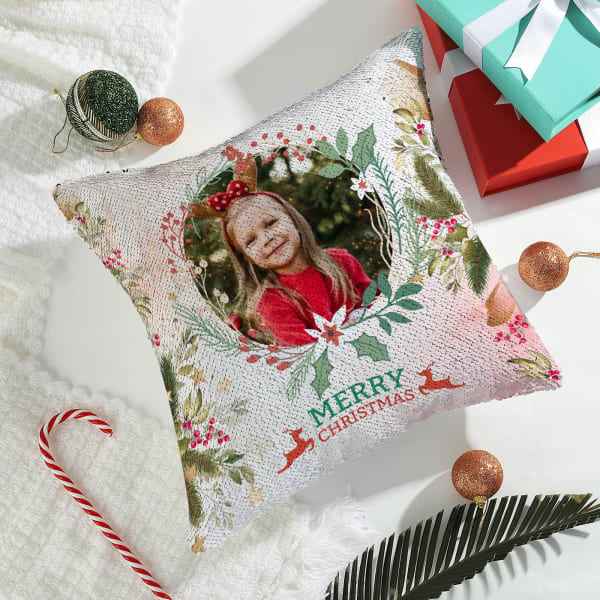 Ring in the yuletide festivities with this bright and vibrant wooden wall clock. The festive design will make you feel Christmas vibes throughout the year. A great way to send Santa Claus to your friends and family.
Xmas Wall Clock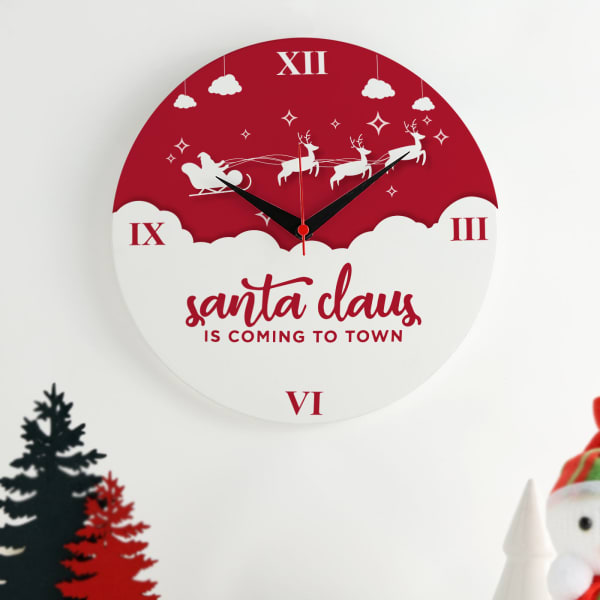 Ring in the yuletide festivities with this bright and vibrant wooden wall clock. The festive design will make you feel Christmas vibes throughout the year. A great way to send Santa Claus to your friends and family.
Christmas Gifts for Her
It is not difficult to find gifts for her but it is really difficult to select one appropriate gift for her from gift options. Women love gifts specially the one that you gave to her.
Women love to receive gifts and they are fond of surprises. On this Christmas surprise her with the amazing gift that you will select for her.
Well if you are tired of giving same boring gift items to her than you can look for some interesting gift ideas. You can't ask a woman that what she would like to have as present because it will create a bad impression on her and she might think that you don't know her properly.
Don't get confused with what to gift her on this Christmas. Markets are flooded with Christmas gift items.
While choosing xmas gifts for your women you must be familiar with her taste, choice and hobbies. Go for those gift items that will suit her perfectly.
Roses In A Basket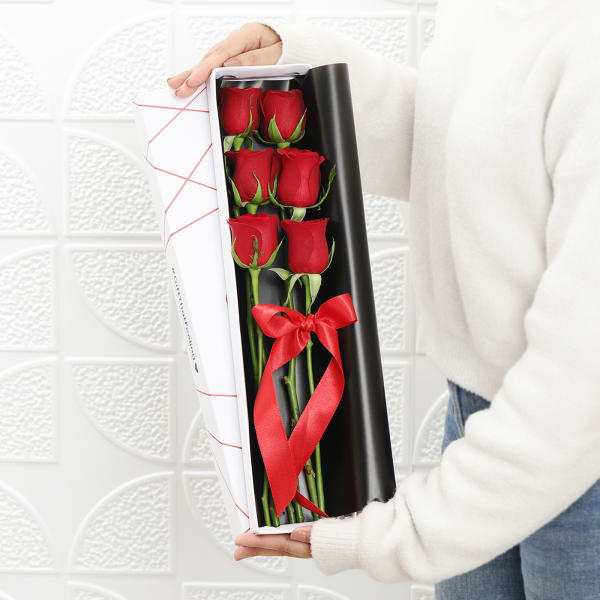 Flowers fall under the category of failsafe gifts, and fill the atmosphere with mesmerizing fragrance. thus, we highly recommend flowers as perfect Christmas present.
Premium Gifts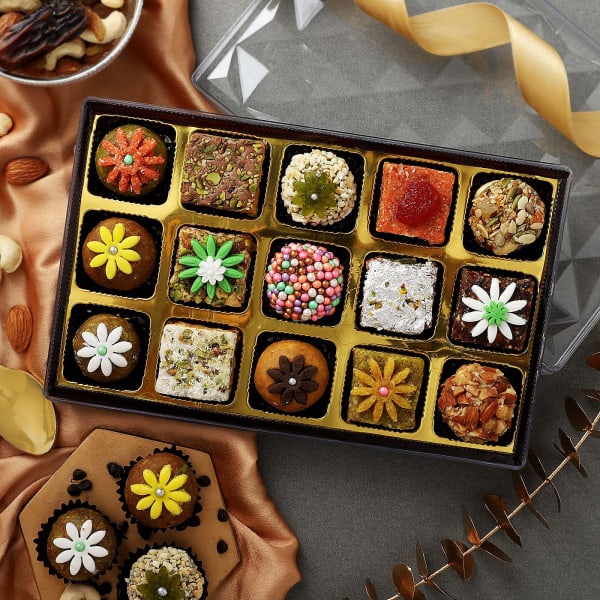 It is believed that your gift speaks about your personality and class, And, if you are among those, who cannot bear a stain on their personality, by gifting a low-priced gift, go for premium gifts
In case you are looking for gifts that exhibit class and royalty, take a look at the range of premium gifts available on IGP.com.
Personalized Christmas T-shirt for Women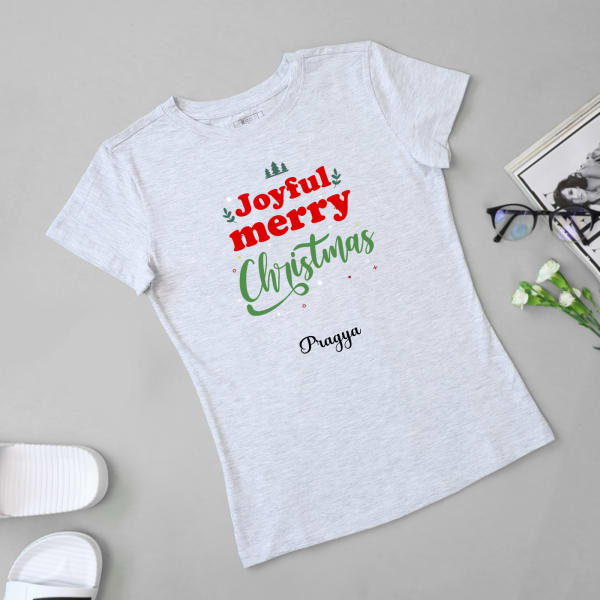 The coolest present to offer your woman love is right here, and it's starting to feel a lot like Christmas. The sweetest holiday gift of the year. Put her name on it, and watch how happy her face becomes.
Christmas Gifts for Him
Men's Cuff Bracelet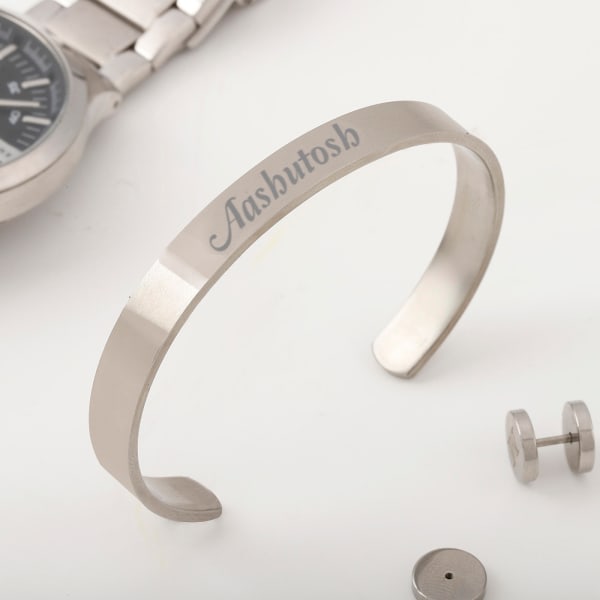 Among the many Secret Santa gift ideas, the one that works extremely well  every single time, is a personalized gift. There is nothing better than gifting something with a special touch, on such a beautiful occasion to make it even more memorable.
Modern men love to accessorize and adding a name to a statement piece of jewellery, takes your accessorizing game one notch higher. This stainless steel cuff bracelet is silver plated and has a matte finish. Gifting it to the loving men in your life this Christmas, is surely going to be a hot favorite in their collection.
Wooden Key Holder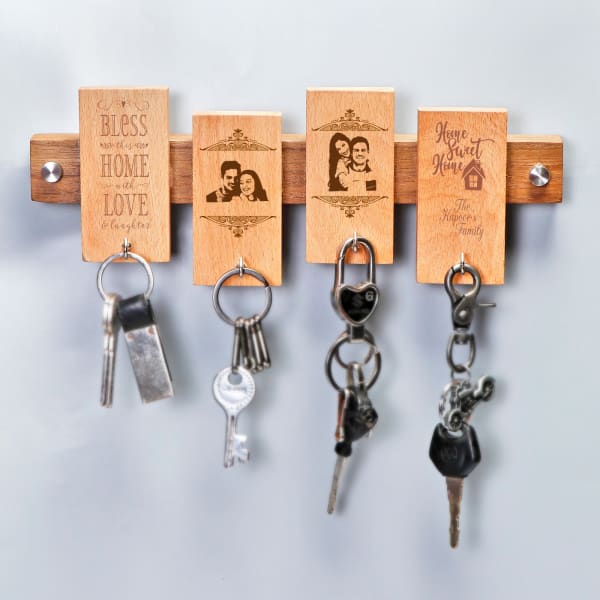 What is the best Christmas gift? You ask … this Christmas themed personalized wooden holder is apt for someone who is going to have a blast this Christmas. It amplifies the festive spirit and calls for endless celebrations. In short, it sums up the Christmas feeling.
Men Accessories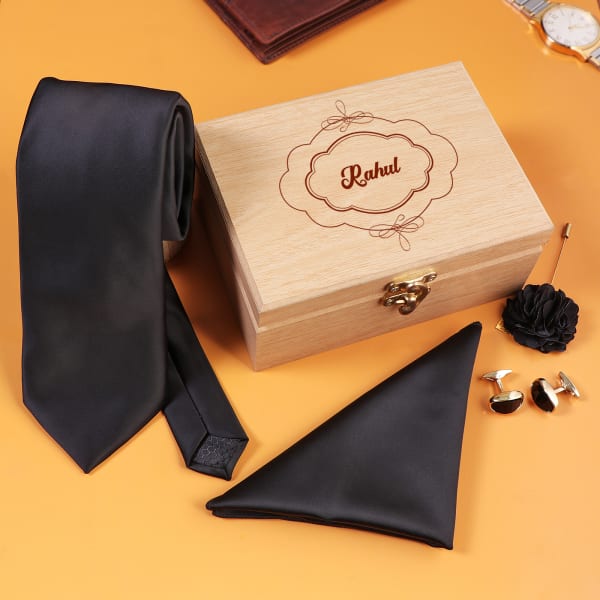 Gift must not be mere product but, it must contain high utilitarian value too. And thus, we recommend you to gift men's accessories to the male recipients this Christmas
Select from our wide range of men's accessories, including wallets, tie & cufflink set, pocket square, belts, wristbands, etc., and send the same to your loved ones this Christmas.
Hip Flask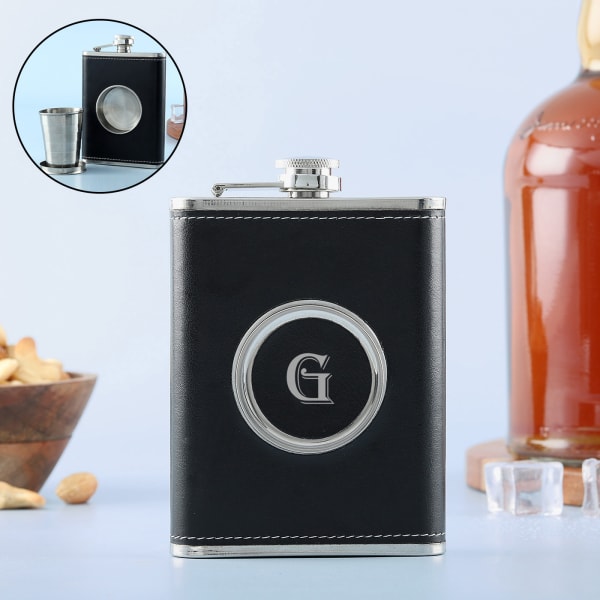 This personalized stainless steel hip flask and shot glasses set is the perfect Christmas present for that buddy of yours who is likely to top Santa's naughty list.
There are many religious stories about Christmas gifting tradition. It's a day when kids desperately wait for the Christmas day morning to see their so called Santa given Christmas presents.
You may have also done that on your childhood don't you! Giving and receiving of gifts is always a joy in every age group. Now as the sound of Christmas bells is floating in the air and Christmas trees can be seen on neighborhood it's the official time to start the Christmas gift shopping.
Let this year's Christmas be a most memorable event for your dear ones with your mind blowing gifts for them. This Christmas become the secret Santa for your dear ones as IGP.com is offering you best Christmas gifts under easy to search categories with the facility of worldwide delivery. Make sure you have listed all your loved ones for this Christmas to surprise.