Ways To Surprise Your Dad this Father's Day
Remember the times dad spoiled you? From giving you extra pocket money to bringing those extra treats for you on his way back home from office, dad has always cared for you.
This Father's Day, it is your chance to surprise your father and let him know that you care for him too.
Do something special for him and see his eyes glisten with tears of joy just like the ones he had when he held you for the first time.
Don't worry, we will help you out with some really cool suggestions for a extremely #EMO & #FUN Father's Day. Let's start –
Recreate Old Photos
The old photos of dad holding you, playing with you, teaching you to ride a bicycle, having a picnic with you, enjoying your first birthday – dad has always been there with you.
Recreate the old memories and revisit the amazing journey and watch how the things still remain the same while you both have changed so much. Post it on social media and enjoy!
Plan A Date with Dad 
Busy in our lives, we barely get time to connect with dad and listen to his story. This Father's Day, sit him down, pour two glasses of whiskey and let dad tell you all that he has in his heart.
Add some light instrumental music to the ambience and some home-cooked delicacies and it's a perfect date. Don't forget to finish it with a superb gift for Dad!
Picnic In The Backyard
We know planning a vacation might not be possible seeing Dad's busy schedule with work, but why not make home a destination for a beautiful trip.
Plan a small picnic in the backyard with dad and enjoy board games, frisbees, cricket and cards with Dad, just like the old days!
Host Dad Jokes Tournament 
Every dad has his own set of the cheesiest, corniest Dad jokes on the menu. Plan a special tournament with Dad to compete with his popular Dad jokes and watch who wins a special prize.
Yeah, just see Dad beam with pride with all his PJs. 
Meeting/Video Call with Grandparents
What better way to surprise dad and pamper him than inviting his parents for a special day with him whether virtually or in person.
Dad will love to visit his childhood days and you will surely know more about your loving father with his old quisse and kahanis that your grandparents tell you. 
PS: See your dad become a child in a snap!
 Give Him A Relaxing Spa Day
He carries the burden of the whole family on his shoulders. But he never lets you know he needs a day off to himself.
Ask Dad to rejuvenate & relax with a spa day all to himself while you assist him with a soothing massage, nice champi & a cool and calm beauty sleep. 

Art Mantra For Dad 
Dad might not be the best artist in town but all your school projects were done by him. Have a fun-filled art workshop with dad exploring painting, pottery, sand art and so much more. 
Subscription to Magazine
A subscription to a magazine is a great father's day surprise gift ideas for a father. He can stay up to date on current affairs, learn new things, and be entertained all at the same time.
Cooking With or For Daddy 
Cooking with dad is so much fun because neither of you are experts in the kitchen like mom. But with some dishes, Dad simply nails it. Join the fun of having double trouble in the kitchen and enjoy a hot barbeque in the sun.
You can also order some gourmet surprises for Dad just for backup and extra snacks. 
Dad's Fun Time with Friends
Dad loves to connect with his old-time friend. Bring on the yaarana with a special dinner hosted by you for him and his friends. Of course, liquor is on the menu! Get some cool beer glasses to show your love to Dad and make it as a small memento for Daddy. 
New Tool
Is your dad always working on some project around the house? If so, then a new tool would make a great gift for him. You can either get him a new tool that he can use every day, or you can get him a nice tool set that he can use on special occasions.
Either way, he is sure to appreciate the gesture.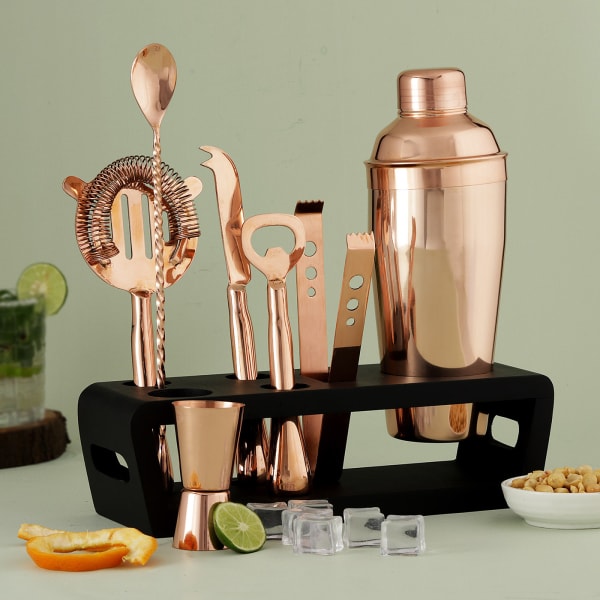 Weekend Get Away
Assuming you would like ideas for a weekend getaway with your father:
-Take a drive to the nearest national park and go on a hike
-Visit a nearby city that neither of you have been to before
-Check out a museum or art gallery
-Attend a sporting event
-Take a cooking or baking class together
-Go on a mini road trip and explore different towns in your state or province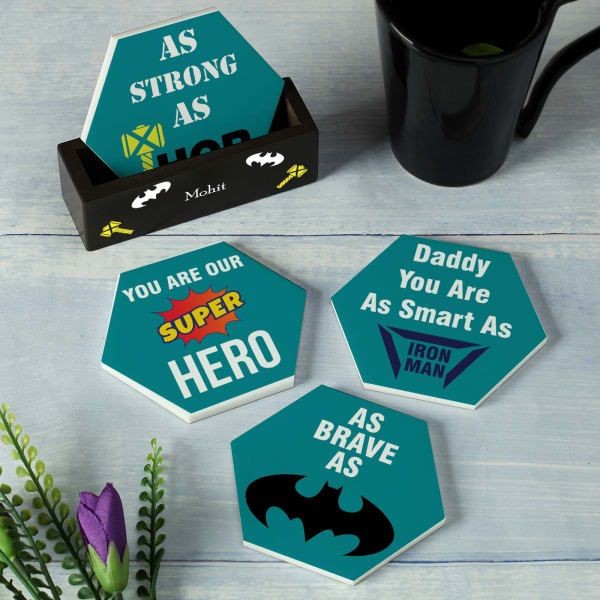 24-Hour Gift Shower
He works 24 X 7 tirelessly. So let he be pampered the whole day with unique gifts to father at frequent intervals on Father's Day. Ask your mom, grandparents, uncles, aunties and dad's friends of his choices and preferences and celebrate the journey of fatherhood with happy father's day surprise ideas meant just for Dad.
At IGP, you can customize your gift, add messages & photos, and personalize it just perfectly for Father's Day. 
So guys, did you like our suggestions? Aren't they fun!
Enjoy Father's Day as an honor to all Dads and Father figures in your life and make them feel special and wanted. Say thanks for everything they do and seal the emotions with a tight hug.