10 Best Gift Ideas For Moms In 2022
Imagine your day that starts and ends something like this: No one waking us up in the morning after the alarm clock has failed to do its job. Not able to find that black dress or shirt which you wanted to wear today, no breakfast or lunch prepared, the room looks like a mess, and you don't remember where you kept your watch last night when you were too sleepy to keep it where it belonged.
Now, this is just the start and when you have a bad start your entire day is already doomed. This is the condition of most unlucky ones who do not have that miracle angel called "mother" or are living away from their moms. Mother do a lot without making their children realize or expecting something back in return.
Whatever we do, it is impossible to thank our mothers for all the sacrifices they make. The least we can do is celebrate special occasions like her birthday, Women's Day and most importantly Mother's Day.
Mother's Day this year falls on the 08th of May 2022., IGP brings some of the most expressive and thoughtful Mother's Day gifts that feel like they are made especially for your mother dearest.
Happy Mother's Day Yummy Chocolate Cake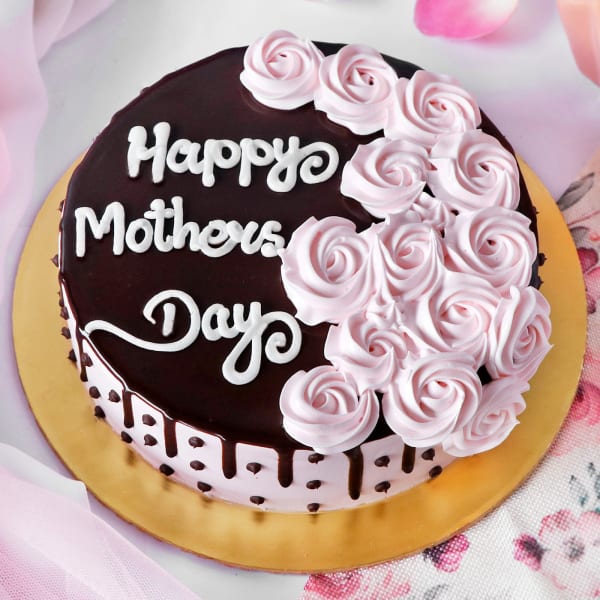 You can't ever go wrong with Chocolate. Surprise Mom on Mother's Day with this uber delicious treat. A Chocolate Cake that will leave her craving for another piece. This incredible treat is sure to make her smile ear to ear
Pink Bloom Arrangement for Mom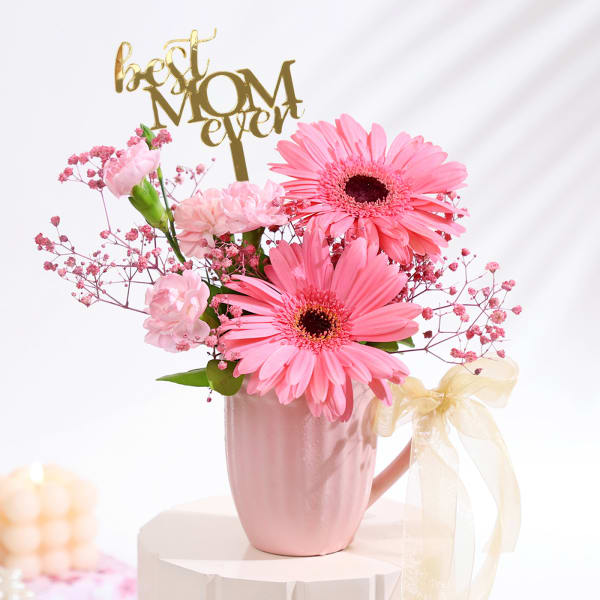 She is the epitome of strength, who went through the pain of giving birth to you and the challenges of raising a misbehavioured you. And undoubtedly, she has been your first true love. So get this beautiful hand-tied arrangement of blue orchids and white roses that stand as a tribute to your one in a million mother.
Rosy Smile Box Dor Dearest Mum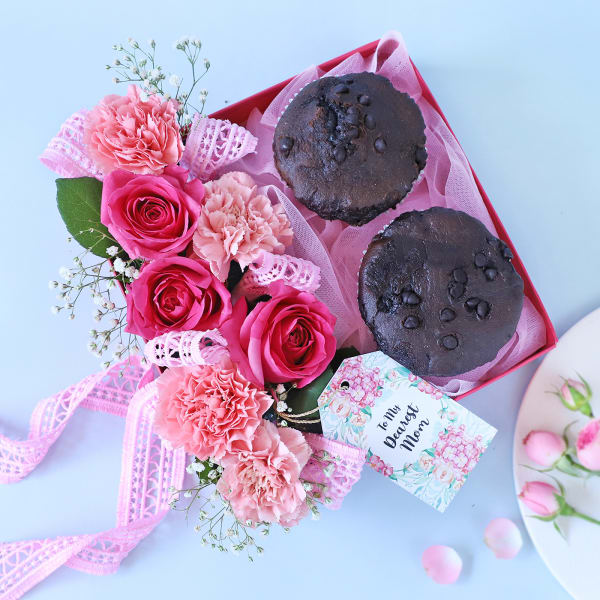 If you are looking for a more exciting gift than just a bouquet, we recommend this mix flower bouquet with assorted cupcakes. This delicious little box with a combination of rich chocolate muffins and decorated with pink carnations, roses and delicate ribbons.
My Yoga Personalized Copper Bottle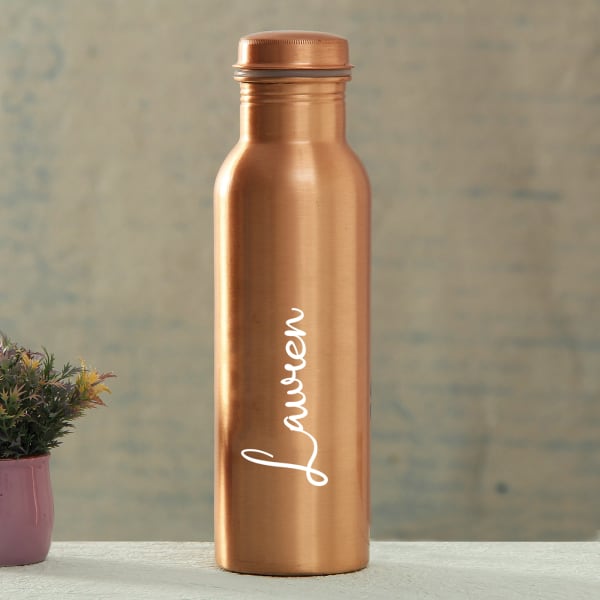 Our mothers look after us and the entire family, and in the process forget about and get little time to care for themselves. This is a universal truth. Well, now that we are all grown up and can take up responsibilities of ourselves and our families, why not start with our mothers? On IGP, you will find many health-oriented hampers created for mothers. Like this My Yoga Personalized Copper Bottle. The copper bottle offers a host of benefits like improving immunity, eliminating toxins, prevent ageing, and more. We have already got this for our moms 🙂
Bamboo Plant In Best Mom Ever Ceramic Planter

If your mother has a green thumb, she would love to receive a plant to add to her growing garden. Your mother can decorate her living space with this bamboo plant and benefit with its good luck bearing quality. Along with the plant, this gifts for mom also has soothing and nourishing St.Ives body wash. There is also a good wishes card included in the hamper.
Mother's Day Double String Necklace Set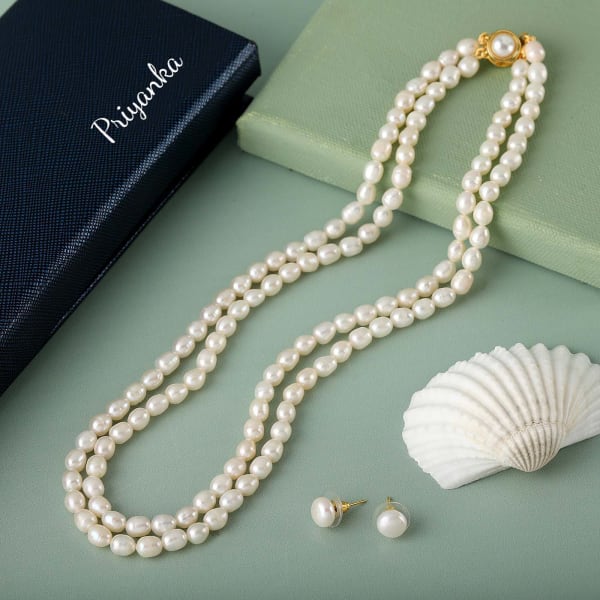 Surprise your mom this Mother's Day, with this Double String Necklace Set. The star of the hamper is a rose gold finish necklace, which is surely going to look pretty on your mummy. Along with it, there is a Lindt Sea Salt chocolate bar and a happy Mother's Day greeting card.
Adjustable Pearl Work Traditional Bangle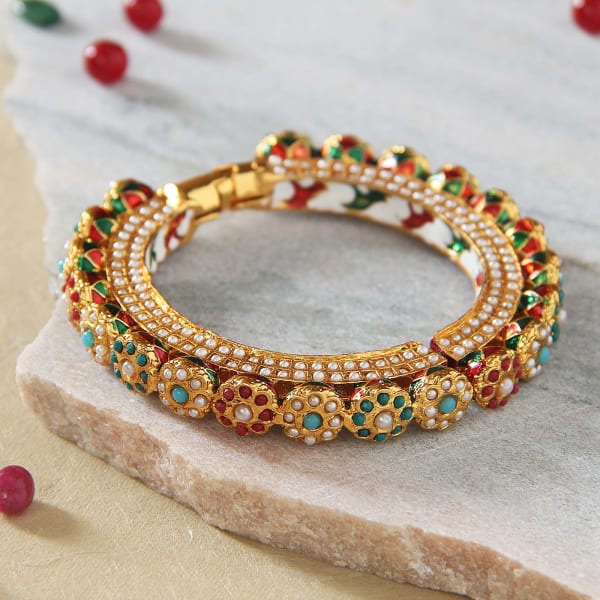 Bangles are the most picked jewellery piece for mothers. If your mother likes adorning herself with jewellery, choose these Pearl Work Traditional Bangle for her. The bangles are studded with different sized pearls that draw a stunning pattern across its round surface. Complimenting the white pearls are crystals that add a charming touch to the pair.
Pineapple Cake
She has spent countless days and evenings thinking and cooking up the most delicious dishes for you. Now it's your turn to pamper her with a lip-smacking treat this Mother's Day. Our delicious and fresh pineapple cake is among the most loved Mother's Day gift idea. The Cherry Pineapple Cake is creamy and soft and topped with cherries.
Best Mom Personalized Leather Diary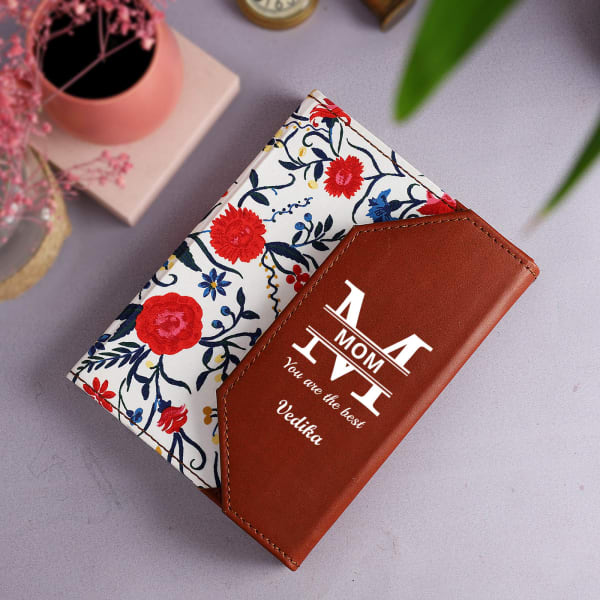 This is a beautiful leather diary for mom. It has a personalized message on the cover and inside pages. It is perfect for keeping track of all of mom's thoughts, musings, and ideas. These will help her stay organized and fresh all through the day. She will finish her work on time always and come back home to you quickly.
Deliciously Healthy Gift Pack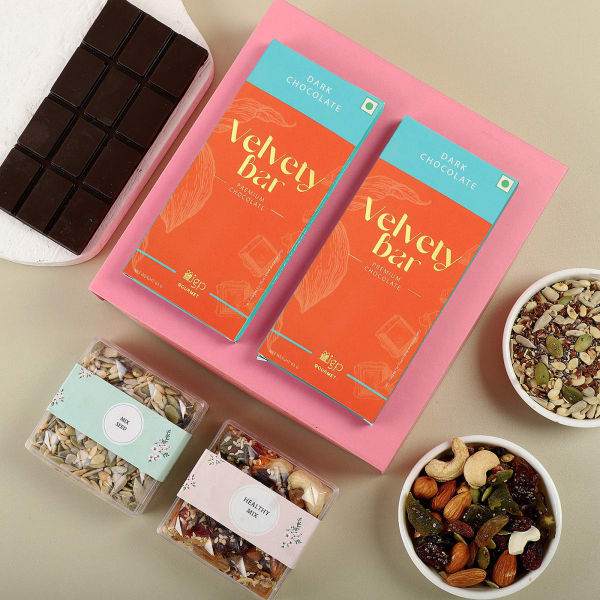 Who says flavor and good health can't coexist? This healthy gift set includes two quality and smooth dark chocolates, both of which are known to boost happy hormones, as well as a seeds mix and a healthy snack mix, both of which are jam-packed with flavor to make your snacking time guilt-free.
Also Read,
Simple Flower Decoration Ideas at Home
Amazing Benefites of Money Plant