Every day is a reminder of how our lives would be dysfunctional without a woman in it. Without her tender love and care, our world would be a little less beautiful.
We're sure that while reading this, at least one woman has popped into your head.
This only goes to show that the clichéd line 'behind every successful man (and woman) there is a strong woman' holds absolute truth.
Be it at work or at home, our women are unparalleled in upholding the values, integrity and success of each entity/organization.
Women's Day Corporate Gift Ideas
So, while just one day to celebrate the tireless work and effort of these amazing women isn't enough, this women's day let's make the most of it.
Planning Women's Day Celebration in Office and Corporate gifts for women's day or women's day gifts for office colleagues, on your mind?
Here are 10 best women's day gift for employees:
Woman Hustler Caricature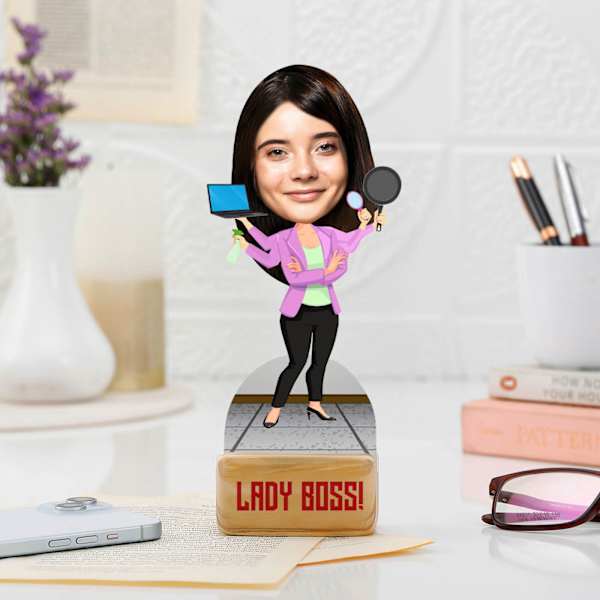 She hustles everyday with her superhuman powers and we keep wondering how she does it all.
Now, you can admire her superpowers in a fun way with this caricature in acrylic with a wooden stand. It can be personalized with a face for a quirky look.
Bouquet of 10 Pink Gerberas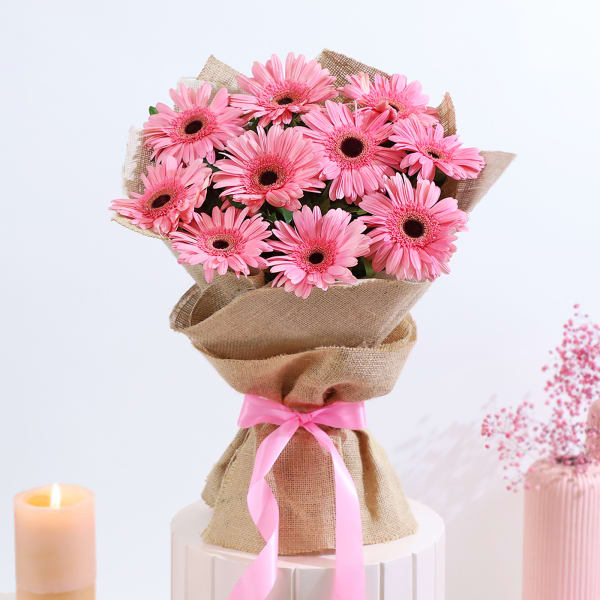 Surprise your loved ones with these vivid and lively Gerberas. This bunch consists of ten pink Gerberas which will brighten up anyone's day, not to mention the joy that it brings along.
Personalized Bottle with LED Light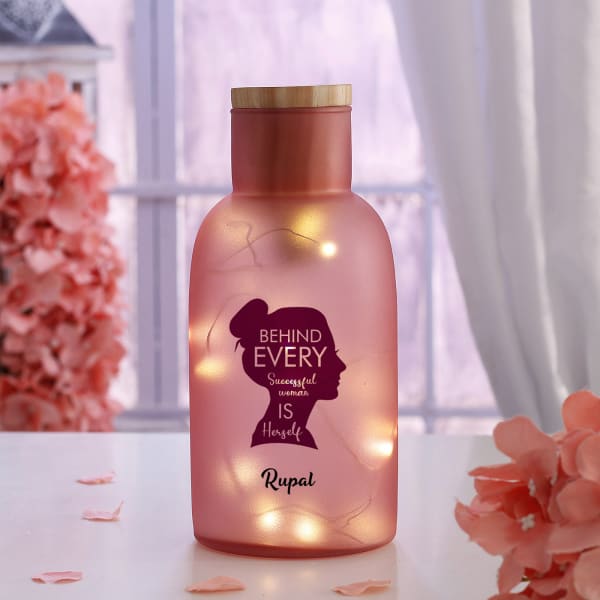 This frosted glass bottle with a message is a perfect way to express your respect and admiration to the power women you know.
The blush pink bottle has a cork topper that operates a string of LED lights and can be reused to store liquids. Personalize with a name.
 Orchids Bouquet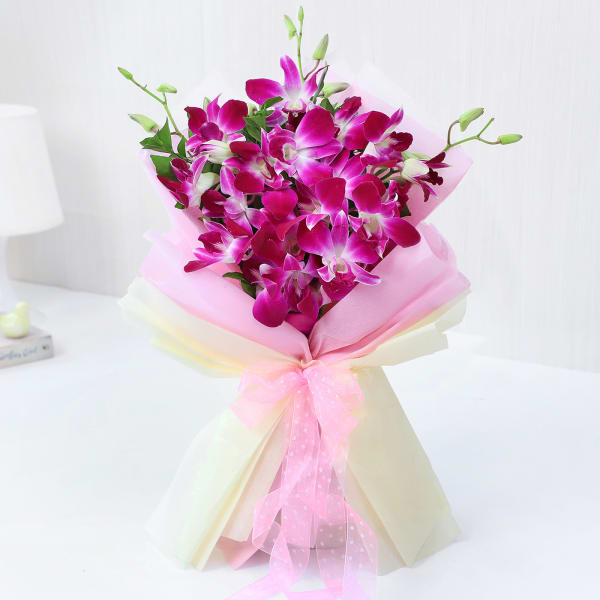 Say more than just words with this opulent bouquet that has fresh Orchids bundled together in elegant wrapping with ribbon adornment.
Send wishes for special occasions or just express what you feel for a loved one with these impressive flowers.
Bee Happy Personalized Wooden Table Clock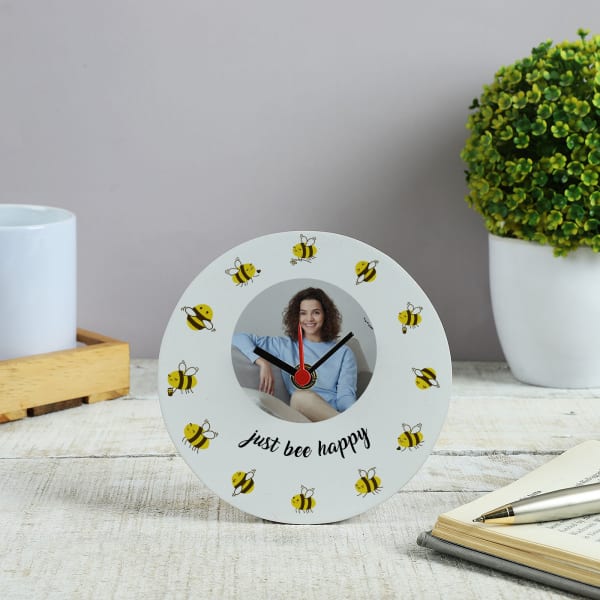 A very practical decor piece, this wooden table clock is a gift that is sure to be greeted with smiles.
Its face has a punny caption with matching designs. Personalize with a name.
Rectangle Bracelet – Matte Gold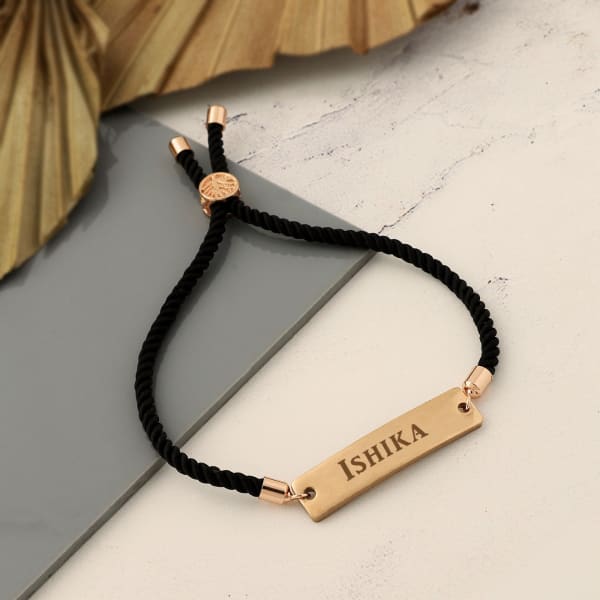 This smart look bracelet has a matte gold finish stainless steel centrepiece tied to a twisted yarn band.
The adjustable bracelet is unisex and has capped ends with a tree of life adjusting bead. Personalize with a name.
Grateful For Her Love Hamper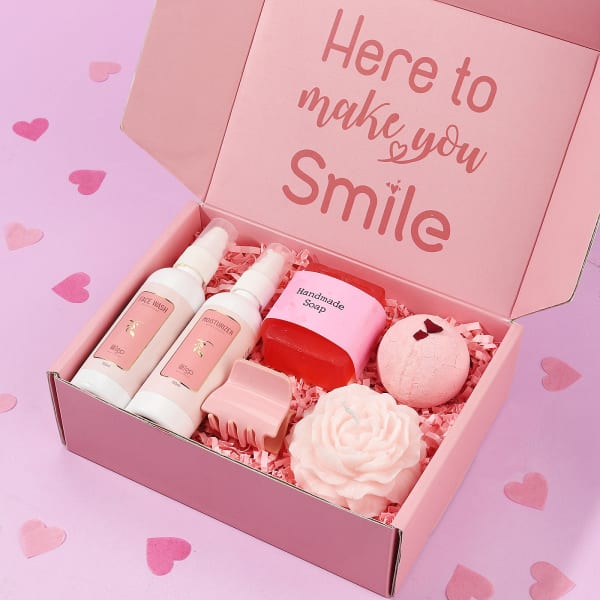 The most thoughtful way to show your gratitude is by sending her this Grateful For Her Love Hamper.
It's inclusive of all things that spell self-care, from a face wash to handmade soaps, a bath bomb, one rose candle, and a moisturizer. It also has a cute clip for her hair.
Assorted Premium Sweets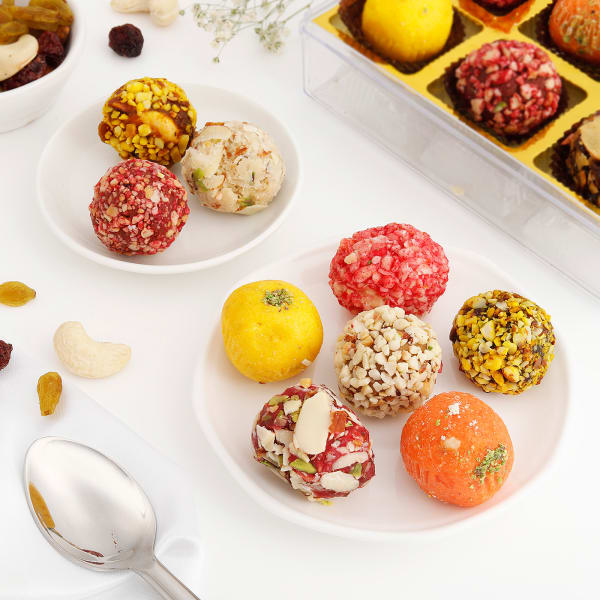 No occasion is complete without indulgent sweets. Here's a set of premium assorted sweets that doubles the reason for celebration.
Orange Ladoo, Strawberry Ladoo, Bite Ladoo, Brown Ladoo, Khajoor Ladoo, Paan Ladoo, Roasted Almond Ladoo and Strawberry Pulp Ladoo, it's yummy till the last bite.
Lucky Bamboo In Mini Bowl Glass Vase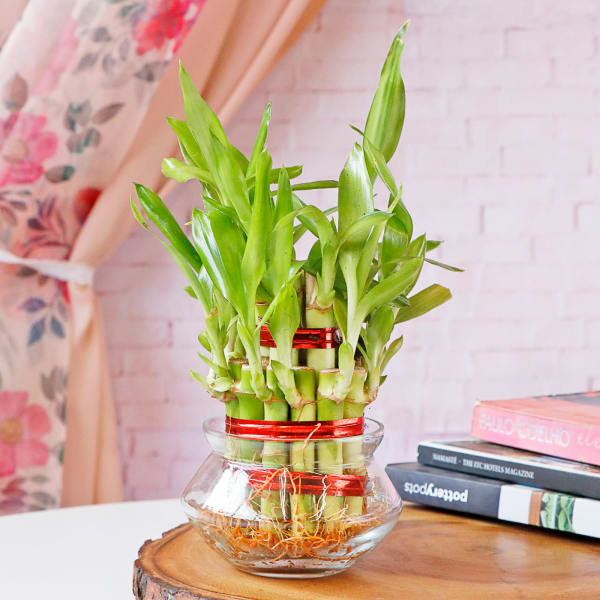 This lucky, leafy bamboo tree will grow by the recipient's bedside or console in a mini vase for a 2-layered buddy that is also a low maintenance indoor beauty to bring some fresh, positive vibes.
Share it with someone who deserves this nature's surprise.
Silver Sequin Personalized Magic Pillow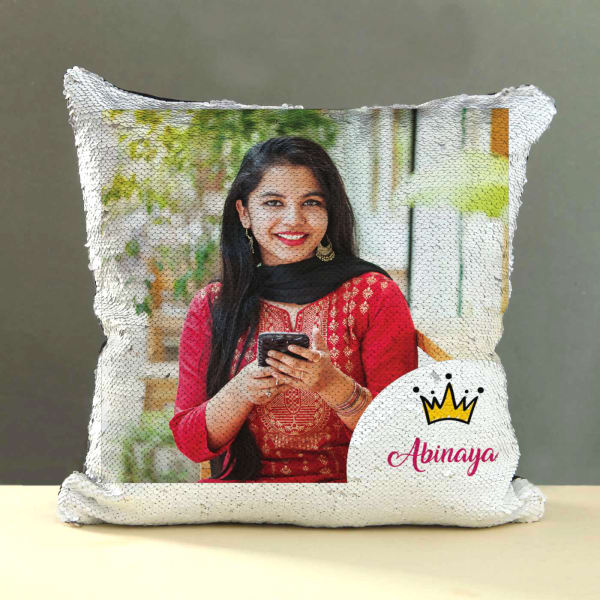 Make someone feel special with the most memorable gift of a personalized sequence square pillow.
The pillow is of size 16in x 16in and has a personalized image with a name of your choice on it. The sequence in transluscent white work all over it gives it an exceptional effect.
There are tons of products that could bring a big broad smile onto your colleagues face. Choose according to their likings and make this woman's day a memorable one for each female in your office and home.
Aside from that, you can send Women's Day Cakes, flowers, and plants, among other things. So there you have it: some fantastic women's day gift ideas. Make sure your lady has everything she deserves. Happy International Women's Day!
Women's day gift for employees are like a window into their souls. You get a glimpse into a portion of her life, her love, and her passion when you give her one.
So make each gift you give her priceless in its own right! Make this Women's Day even more special for the gorgeous women in your life, whether it's your mother, sister, or lucky plus one.
Also Read,
Why Women's Day is Celebrated on 8th March?