'Tis the season to be jolly! Fa la la la la, la la la la'
It's officially the best time of the year with festivities and celebrations, fun and laughter lifting spirits high. A joyous part of the holidays is the 'Secret Santa' endeavour that aims to make a friend, family or coworker feel special by giving them something memorable to add to the festive season bliss. 
Now who doesn't like a good present? Secret Santa gifts for friends, family and coworkers can be fun and exciting and doesn't necessarily need to be out of your budget. Though it's the thought that counts, it never hurts to give the best Secret Santa gift! You may be on a tight budget but don't want to seem stingy or give a gift only to  see it exchanged or gathering dust at the back of someone's shelf for years.
Choosing an awesome Secret Santa gift presents a daunting challenge – Gifting someone you know well is easy-peasy but more often than not, you may not really know much about the recipient. What if you draw the chit with your boss's name on it? You aim to impress but at the same time you don't want to burn a hole in your pocket. 
Now that Black Friday and Thanksgiving sales are out of the way too, how are you going to save those extra bucks? Fret not – we've got you covered with amazing affordable gifts that are thoughtful, useful and classy.
From candles, decor, bar accessories to gourmet and personalized gifts, there is a plethora of options to choose from. Since everything is virtual, send them the best online gifts that you can get delivered even at the last moment.
Whether you're buying for your boss, your cousin, your BFF or your crush, allow us to help you find your ideal Secret Santa gift with ease. Bonus – you can trust your present will be a total hit and strike the right tone with the crowd.
Here are 5 Unique Secret Santa Gifts to give coworkers, friends, family or even your crush in 2021
(all under Rs.600 … ssshh!
Personalized Christmas Photo Pop-Up Box With Treats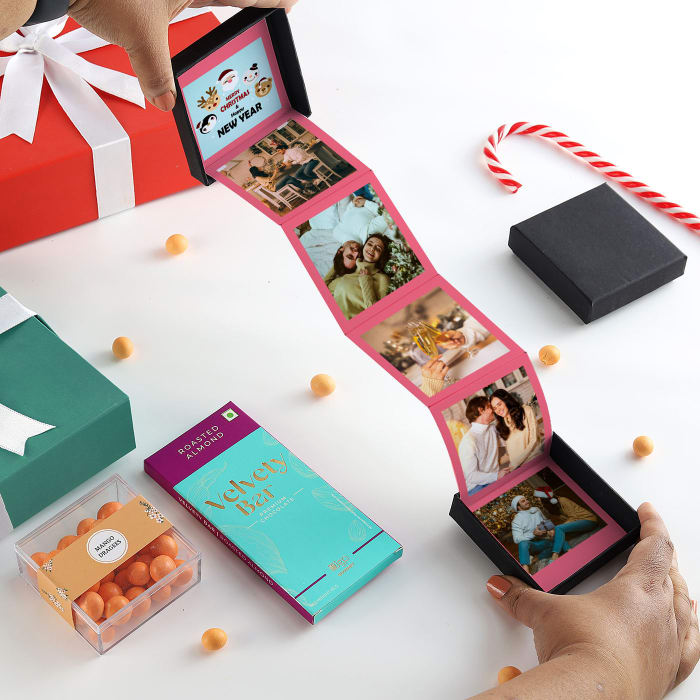 This Personalized Christmas Photo Pop-Up Box With Treats is a combination of wishes, memories and sweet treats. The eco-friendly, handmade pop-up with a collage of 5 pictures of your choice, is made to bring out the broadest of smiles in the recipient. 
Santa's Belly LED Satin Cushion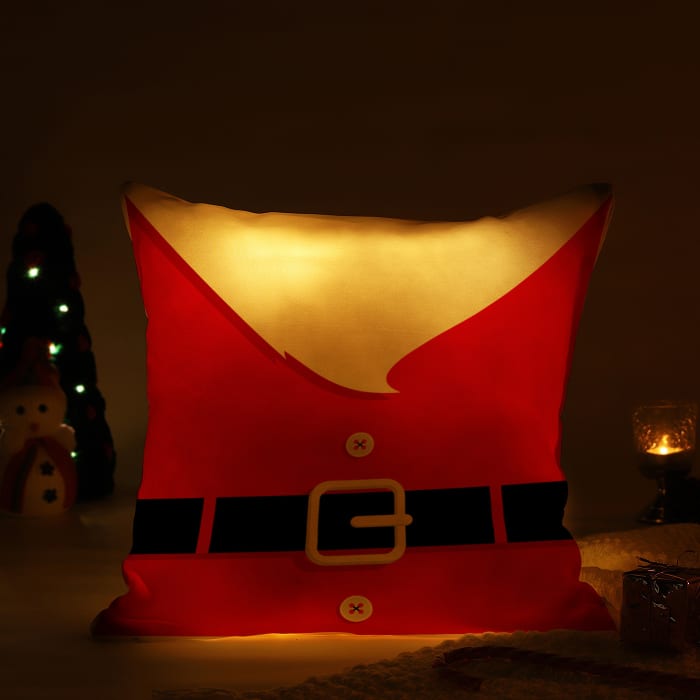 This one is a bestseller among Christmas Secret Santa Gifts Online. The personalised cushions with Santa belly and beard silk in LED on the inside, is apt for bringing in the Christmas feel to your home decor. 
Christmas Reindeer Iron T-Light Holders (Set of 2)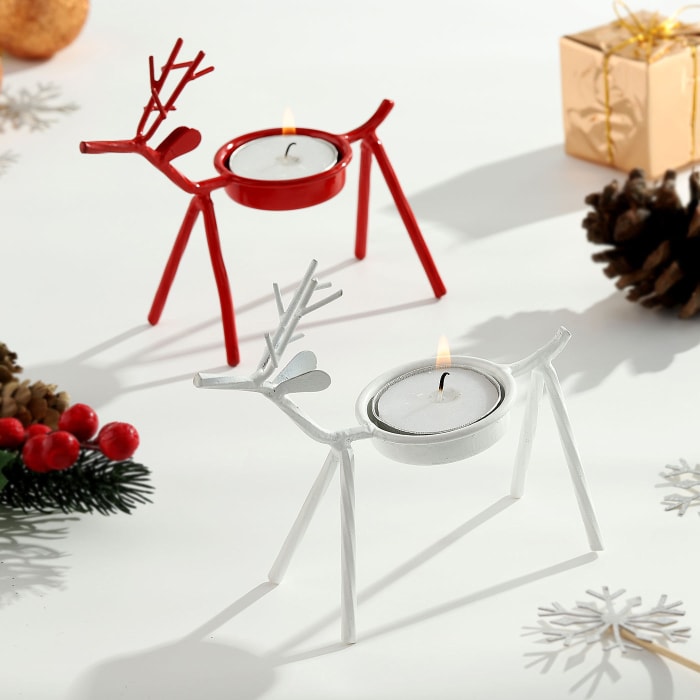 These Christmas Reindeer Iron T-Light Holders (Set of 2) are one of the best Secret Santa Gift Ideas for Coworkers as they can be used as decorative pieces on an office desk without occupying much space or be a small but showy part of home decor. The T-Lights add to the glamour of this gift. The red and white colour of the reindeers make it an apt secret Santa gift. 
Christmas Themed Personalized Red Planter Pot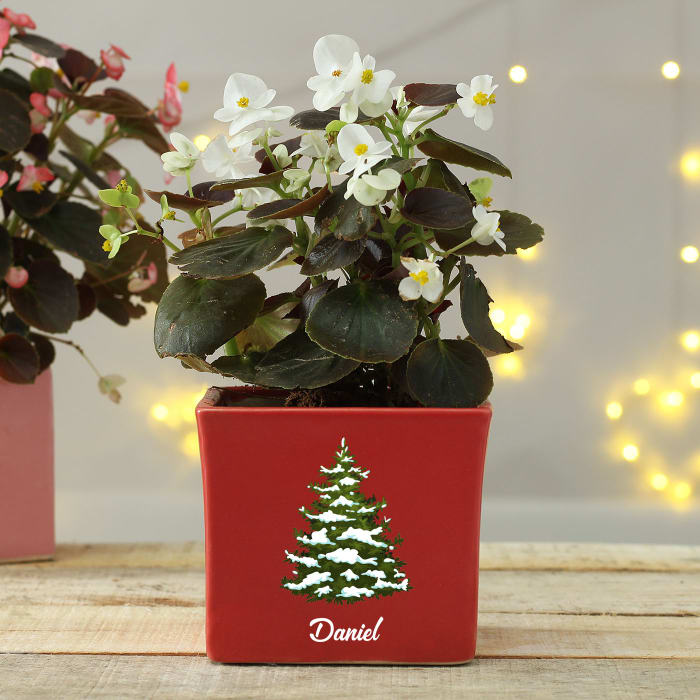 This Christmas Themed Personalized Red Planter Pot is perfect for that friend/colleague who has a green thumb. Plant lovers are always on a lookout for cute pots that enhance the look of their indoor plants. Personalize it with a name and design and voila! you have a unique ceramic planter pot.
You could alternatively choose from various other personalized gifts that suit the likings of the recipient and make for amazing secret Santa gift ideas.
Star & Bell Shaped Metal Wind Chime
As a true well wisher and secret Santa, you would wish all the love and luck to the recipient of this lovely gift. This wind chime is said to help with attracting happiness and good fortune. If nothing else, its music is soothing to the ear. This Star & Bell shaped wind chime goes well with the holiday theme. It is also decorated with colorful beads that add a unique touch to it.
Happy gifting, Happy holidays!